Celebrities are not just artistes, but also trendsetters and role models who inspire people to go for better things in life. Some motivate to achieve dreams; others influence their fans to adopt healthy eating habits for fitness. When it comes to food, everyone has their own choices. Some love eating plant-based foods, and then there are those who relish meats. While both choices can be healthy, there are many who are choosing vegetarianism, including popular TV actors Tina Philip, Neelu Vaghela, and Rishina Kandhari. On the occasion of World Vegetarian Day, Hz exclusively spoke to them to know their journeys of adopting vegetarianism.
Observed every year on October 1, World Vegetarian Day is dedicated to promoting a vegetarian diet that is eco-friendly, economical, and considered healthier as compared to a non-vegetarian diet. Dangal TV's Aye Mere Humsafar's lead, Tina Philip turned into a vegetarian a year ago as she felt her source of food should not be at the cost of animal suffering.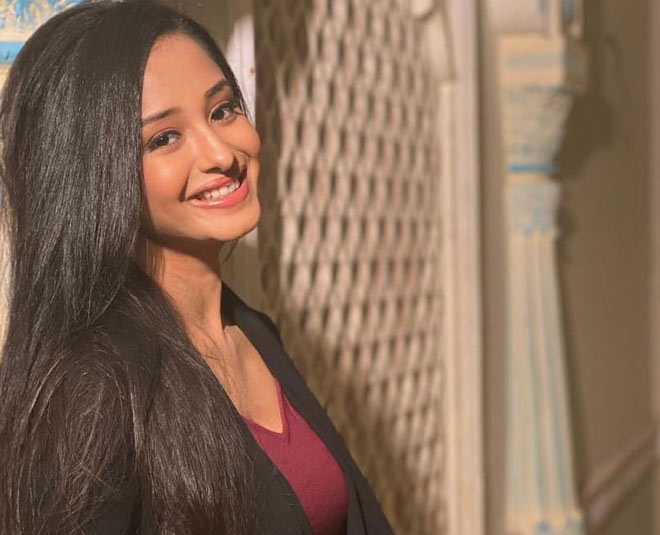 "The plight of animals was the foremost reason for me to choose vegetarianism. I feel much lighter and good from the inside. Vegetarian diets have known to be naturally lower in saturated fat since they have a higher intake of plant nutrient," she told Hz.
Tina further added "according to a 12-year Oxford study, it was observed that vegetarians outlive meat eaters by six years. I believe a vegetarian diet can prevent and reverse chronic diseases which will help to have a longer life span. Some of my favourite vegetarian dishes include Palak Paneer (why you should have raw paneer for breakfast), Nutrela soya chunks and dal makhani."
Neelu Vaghela is a household name in India, who garnered much love and appreciation for her acting prowess in various Rajasthani cinema, but especially for her role of Santosh Rathi aka Bhabho in the soap opera Diya Aur Baati Hum. The multi-talented actress also adopted vegetarianism a year ago due to her compassion towards animals.
She, who is currently essaying a role in Dangal TV's Aye Mere Humsafar told Hz, "It's been years since I have turned into a vegetarian. A healthier life and an ethical opposition to eating them are some of the fundamental reasons for me to choose vegetarianism. Adopting this lifestyle has helped me stay fit and build my immune system much stronger. Low-fat, high-fiber vegetarian diets can help ward off some extra weight and lead one to maintain a healthy life."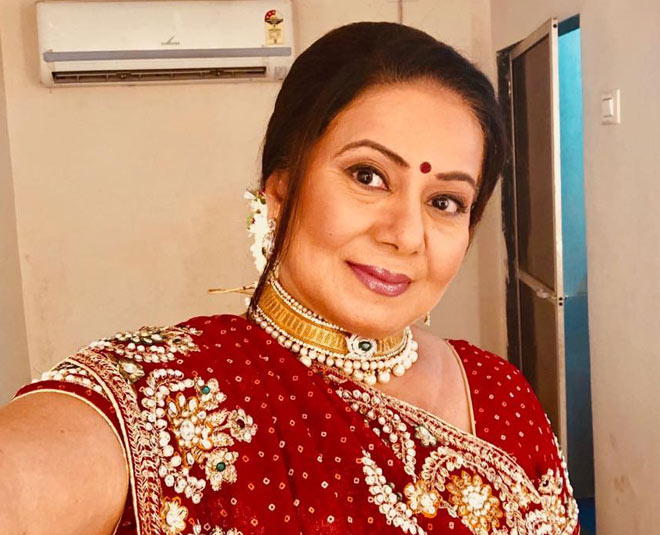 Rishina Kandhari has worked in a dozen of popular TV shows and films, such as Ek Villain, Saheb, Biwi Aur Gangster 3, Uttaran, Diya Aur Baati Hum, Na Aana Is Des Laado, Devon Ke Dev...Mahadev, etc. She, who is currently acting in Aye Mere Humsafar is known for being a fitness enthusiast. Rishina told us that she was never fond of non-vegetarian foods and she finally stopped consuming them a while ago.
Don't Miss: Make Your Indian Cooking Perfect With These Cool Tips & Hacks
"A vegetarian lifestyle awakens our spirit of compassion and guides us towards a kinder, gentler society in which we exercise a moral choice to protect animals. I am a turned vegetarian, though I have eaten it in childhood while growing up but never have been a fan of non-vegetarian food. I feel it's very important for one's spiritual growth (how to set up a calm meditation corner) as those who are truly connected with God feel love for all creatures, great and small," said Rishina.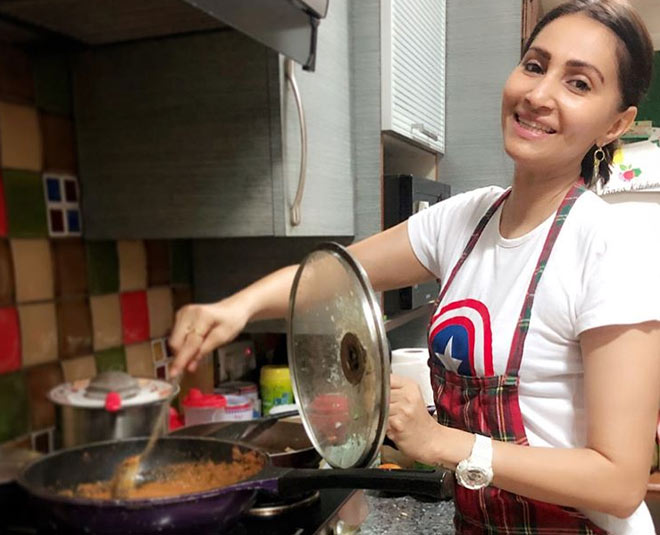 Don't Miss: International Coffee Day Special: Make Delicious Coffee Cake In A Mug With This Easy Recipe
She further added, "plant-based diets are generally rich in fiber, antioxidants, vitamins and minerals, which in turn strengthens the immune system and slow down the ageing process." She also shared some of her favourite vegetarian dishes, such as "dal khichdi, lauki ki sabzi, palak paneer with lachha paratha."
If you liked this article, do comment on our Facebook page. Stay tuned to HerZindagi to read more such stories.
Picture Courtesy: Instagram (tinaintinseltown, neelu_vaghela, rishinakandhari)