Janhvi Kapoor is one of the most loved star kids on the block. We love the way she carries herself, spot her at the red carpet or outside her pilates class, her fashion game is always on point.
So, recently, Janhvi Kapoor stepped out in a beautiful green salwar suit. While she was posing for the paparazzi, someone noticed a price tag on her dupatta. As soon as the pictures and videos went viral, people started to brutally troll her.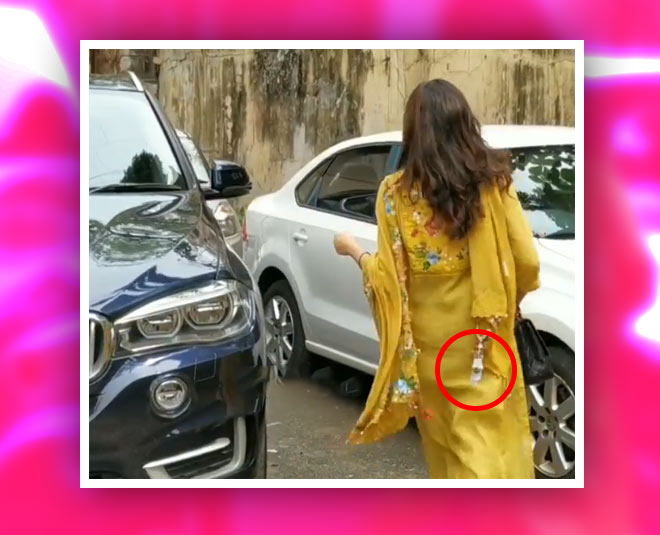 One user wrote, "Did she or her stylist rob that suit from a shop? It has that sensor wala thing attached to dupatta."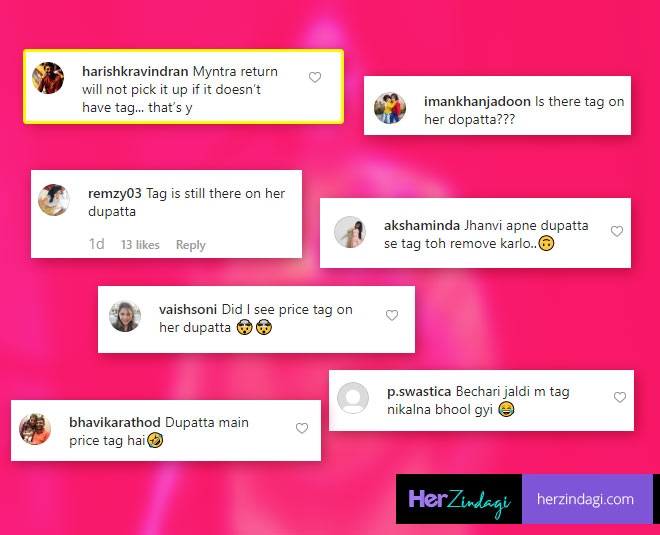 Another hilarious comment was, "Myntra return will not pick it up if it doesn't have tag... that's y."
One commented, "Bechari jaldi me toh nikalna bhool gyi."
Well, this is not the first time Janhvi Kapoor was trolled. At a book launch event, Jahnvi Kapoor was trolled for holding the book upside down.
As the pictures from the event went on the internet, users started trolling her. One wrote, "Holding the book upside down at launch. That's beauty with no brains people."
Other one wrote, "she's holding the book upside down.. Does she even know the title of the book."
Don't Miss: Janhvi Kapoor Just Wore A Floral Maxi Dress To The Gym And We Can't Stop Calling Her A Trendsetter
One user also went on to calling her 'nadan ladki'.
Another time, Janhvi Kapoor was snapped outside her gym where she was seen wearing a pink tee and shorts. However, netizens felt like the shorts were too short and they started trolling her. One user wrote, "She forget to wear pants."
View this post on Instagram
"Why do u star kids want to walk put naked all the time? Wat r u trying to show the public? Losing shame day by day," said another.
Long time back when Janhvi Kapoor wore a short white dress, she was trolled for her fashion picks. Then Janhvi's brother Arjun Kapoor slammed media houses for posting the story. He tweeted, "2 trolls write a comment and for the web team of a big newspaper, it's a news story... slow clap. Ridiculous how trolls are given attention by the media and they wait for us to retaliate...the lesser the stories the lesser the trolls win..."
When you are a Bollywood celebrity, you can't really stop the trolls coming in. Janhvi Kapoor, who is just a movie old in the industry has faced trolling a lot of times in a short span.
In an interview, when she was asked if trolling affects her, she said, "it used to really bother me. I started self-valuing on what they would say. But then, I realised it's virtual reality. Social media can mess you up. But now, I am working on it. I am trying not to get worked up about it. Sadly, there are no repercussions. No one calls them out on it. They would never say these things to you if they met you in real life."