Hrithik Roshan has been making headlines and this time for a very interesting reason - the big patch of seepage on one of the walls in his house. Why?
So, Hrithik Roshan took to his Instagram handle recently and shared a mirror selfie, enjoying his day at home with mother Pinkie Roshan in frame. He captioned the picture, "On a lazy breakfast date with my mum ❤️ It's a good morning ☀️ Sunday feels on Wednesday are best ☺️ Now go give your mom a hug."
Netizens were quick to notice the seepage on Hrithik Roshan's wall and they flooded his comments section.
A user wrote, "Gaur se dekhie Hritik roshan ke ghar me silan." Hrithik Roshan quickly gave her a reply, he wrote, "फ़िलहाल घर भी रेंट पर है . Apna ghar ले रहा हूँ बहुत जल्द ."Very quickly, the netizens turned his casual Instagram post into memes. A comment read, "Atleast me and Duggu Bhaiya has one thing in common- damp walls near the balcony 🥲❤️. "Sir diwar ka paint kara lo itna pesa kha le jaoge, 🤣" wrote another one.
How To Prevent Seelan/Seepage?
View this post on Instagram
Seepage is quite common and almost all of us have suffered from this issue. When water cracks into the plaster of the walls, the walls start to get damp and it further leads to seepage. To prevent the interiors of your building, it is important to ensure that it is stopped immediately.
What Should You Do First?
The first step is to look for all the areas on the interior walls which have water spots on them.
Next, try to figure for the reason why it might be happening. There can be different reasons - leakage in water tank, rainy weather, broken plumping among others.
Look for any gaps or cracks in the walls from where the water seems to be seeping through.
Check if a poor quality plastering material has been used on the wall.
Tips To Prevent Water Seepage
Make sure you use good quality paint for the walls of your home. If you invest in a cheap quality paint, it will damage your walls. Today, you get a good variety of paints in the market that claim to seal your walls with their water resistant formula. Pick among these, they might look expensive to you but they will be long lasting for sure.
When you start seeing a crack on your wall, it is important you get it fixed immediately. They can be filled up using white cement or other cohesive material. Make sure the material is waterproof. This would further prevent your wall paint from further getting chipped due to the seepage.
If seepage is persistent and you see water spots almost in every corner of your home, it is important you get a proper drainage check of your house. Professionals can check if you have a leakage water tank or a leaking pipe which is leading to seepage on the wall.
Ensure that your home is properly ventilated. If there is no ventilation in the house, seepage can persist. For ventilation, you can place exhaust fans in areas like the kitchen, bathroom, washing area.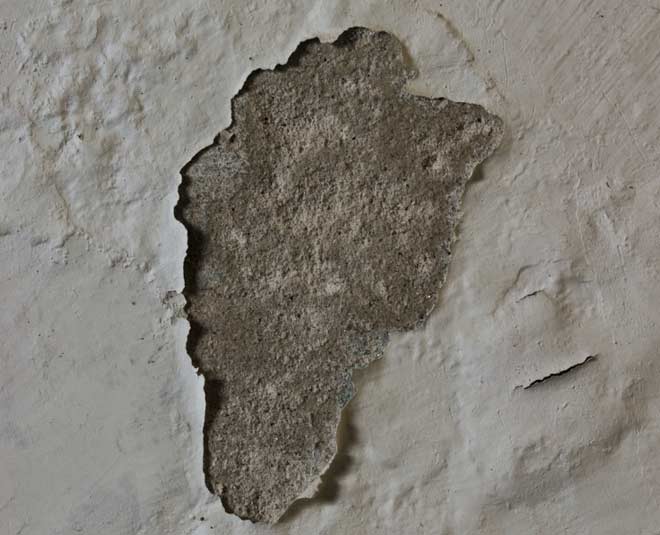 Never dry your laundry indoors. It is one common reason why you see that seelan on your walls. In case of emergency, keep a dehumidifier handy to dry clothes inside, this will remove the excess moisture from the air and
prevents dampness
.
We hope this guide helps you prevent seepage in your home. If these remedies don't work, make sure you look for professional help to get rid of the issue quickly.
If you have any tips which can help prevent water seepage, write to us on our Facebook page. For more such stories, stay tuned!