Learn How You Can Wash 'Dry Clean Only' Clothes At Home
Professional dry cleaning requires chemical solvents which can damage your clothes over time!
Have you ever purchased a new clothing item that you were excited about only to find a "dry clean only" tag later? It's the worst thing, right? It means that now you would have to spend your hard-earned money at the dry cleaning shop to get your delicate silk or velvet clothing item looking fresh again every other week!
But what if we tell you that most garments labelled as 'dry clean only' can be cleaned at home? Shocked? Don't be!
There are ways that you can properly and effectively clean those items. Here's how you can get started!
What Is Dry Cleaning?
Before moving on to the methods, we are going to talk about some basics!
Simply put, dry cleaning is not actually dry rather the clothes get wet with chemical solvents. These dry-cleaning chemicals like perchloroethylene (also called perc) or tetrachloroethylene are very harsh in nature.
Though, they can clean different fabrics with ease but can damage them over time. Also, they are not good for our environment.
What Does 'Dry Clean Only' Actually Mean?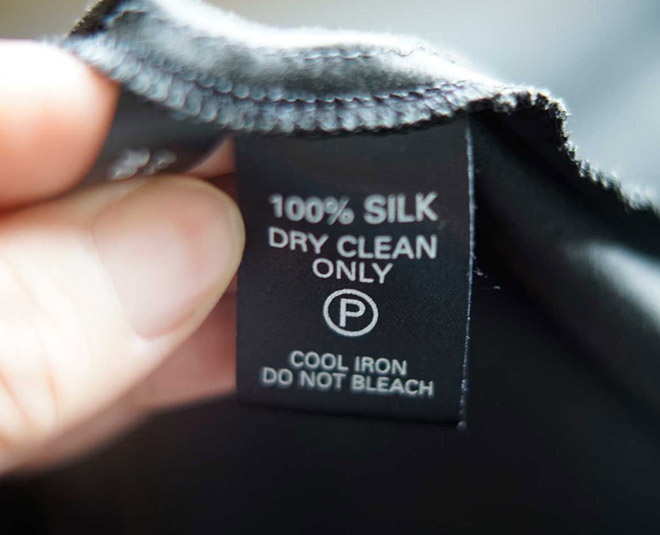 Image Courtesy: indiamart.com
Now that you have understood the effects of dry cleaning, it's time to talk about the 'dry clean only' label.
Sure, your delicate clothes' label might say 'dry clean only' but the manufacturers often suggest this method so that the customers take care of the clothes and don't blame them for any irreparable damage caused.
So, you can clean most of your 'dry clean' clothing items at the comfort of your home and without burning a hole in your pocket!
However, you will have to adjust your washing technique as per different fabrics. And don't forget, regular wringing and twisting of the fabric, and cleaning your garments in the washing machine without taking any precautions can damage them irrevocably.
Though you can wash fabrics like silk, cashmere, wool, and velvet at home after checking them for colour bleeding or other reactions but you should take extra-finicky materials like real fur or feathers or quality leather to a professional dry cleaner.
Dry Cleaning Special Care Fabrics At Home
No matter what the fabric is, always begin by doing a test to check for any water reactions on an inconspicuous area of your clothing item. Then, go for pre-treating the stains. Take a look at how you can wash your special-care fabrics!
Silk Clothes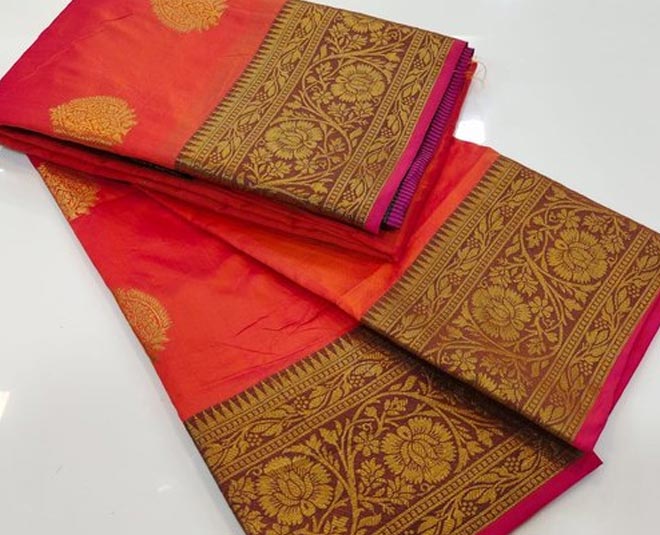 Image Courtesy: indiamart.com
Silk is one of the most delicate materials you can find in your household so obviously, it requires extra care when it comes to washing. If you don't take the precautions then, you may risk issues like colour bleeding or even damaging the fibres of the fabric.
Method
Start by testing the fabric for colour bleeding. You can choose an inconspicuous area or just dip a small section of the hem from the underside of the garment in warm water.
If there is no colour bleeding, then you can proceed to pre-treating the stains, such as dye, coffee, or grass, with a stain-remover.
Then, turn your silk clothing item inside out.
Fill your sink with cold water and a small amount of mild detergent. You can also use a silk detergent for lowering the risk and achieving better results.
Mix the detergent into the water and submerge the clothing piece into the water. Then, swirl around the detergent with your hands to spread it evenly around the clothing.
Soak it for no longer than 30 minutes as the silk material can suffer from prolonged water exposure.
Now, run cool water over the clothing piece until it rinses clean. Do remember, you should gently press the extra water out of the garment with your hands or against the basin or sink. And don't wring the fabric!
Finally, hang the garment or lay it flat in its shape but let it air dry.
Don't miss:Tips And Tricks To Protect Clothes From Fading
Velvet Clothes
Image Courtesy: AliExpress
We all can agree that Velvet is a fabric that can make anything look luxurious, right? It is expensive and of course, delicate so some velvet items such as blazers or suits should only be dry cleaned. However, you can wash other clothing items like velvet dresses by following this easy technique.
Method
It is recommended that you only hand wash your velvet clothing items as it is the safest method but first, you should always do a reaction test followed by pre-treating the stains.
Then, add some cold water into the sink and pour some mild liquid detergent. Swirl the water around with your hands to mix in the detergent.
Place your velvet clothing item and let it sit in the water for about 30 minutes.
Just like silk, run the velvet cloth under cold water until it rinses off the detergent properly.
Gently press the garment with your hands or against the sink to drain excess water.
Then, hang the garment to dry.
Don't miss:Try These Hacks To Remove Rust Stains From Your Clothes
Wool and Cashmere Clothes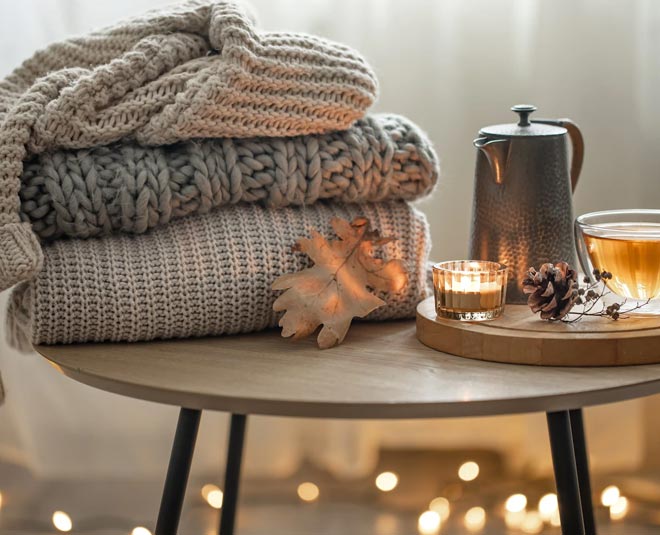 As the summer season is approaching, it's time to pack all those woollen and cashmere clothes. We know this can become a big dry cleaning expense!
Though these materials feel ultra-lux and cozy but their natural fibres require special care while washing. Now, if you have decided to clean them at home, then you must invest in a detergent that is specifically made for these fabrics.
Method
After checking the fabric for any water reactions, flip the clothing piece inside out to avoid any fading while washing.
As the wool fibers can get matted together, you must hand wash these items.
Fill your sink with cold water.
Similar to other fabrics, add a mild detergent or wool and cashmere shampoo to the sink or basin and swirl it around.
Then, submerge the garment in the water-detergent mixture and let it sit for 25-30 minutes.
Take out the clothing item from the soapy water and rinse it under running cold water.
Gently press against the sink to drain excess water.
After that, lay your woollen or cashmere item flat on a clean towel to soak up the remaining water and keep it away from direct sunlight.
When the clothing piece is three-quarters dried, you can transfer it to a plastic hanger that won't pierce the fabric.
Are you going to try these methods? Do share your thoughts with us on our Facebook page. For more such stories, stay tuned to HerZindagi!