Just like we bleach our skin in order to remove the trapped dirt, our clothes can also be thoroughly cleaned by using bleach over them. However, just like we do not use bleach for our skin very frequently, as it has a lot of harsh chemicals, similarly bleaching on clothes can also take away the life out of them if repeated too frequently. All in all, bleaching can really help you clean the stains from your clothes very easily and effortlessly so, it can be termed as a decent stain removal method.
But sometimes, while using bleach you accidentally end up messing your clothes and the bleach fades them out over the area it was spilled. Bleach stains are very tough and ugly and take away the beauty of your attire so, we must find a way to get rid of them. Read on and discover how it can be done.
Erasing The Bleach Stain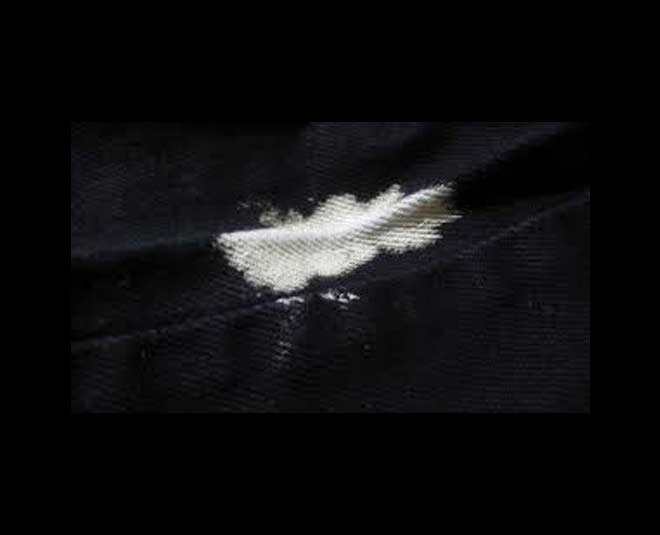 This method comes in handy if you have been lucky enough to spill bleach over dark outfits because this can be erased and brought back to normal.
All that you need for this is cotton wool and clear alcohol.
Start by dip the cotton wool into the alcohol solution and do not press much alcohol out of it.
Then hold the bleach stained region and press the cotton wool over it, rubbing the area around it as well.
This will help spread the colour from the fabric into the bleached region.
After the entire spot gets filled with the colour and the stain gets erased, wash the fabric with cold water and voila!
Bleach The Whole Fabric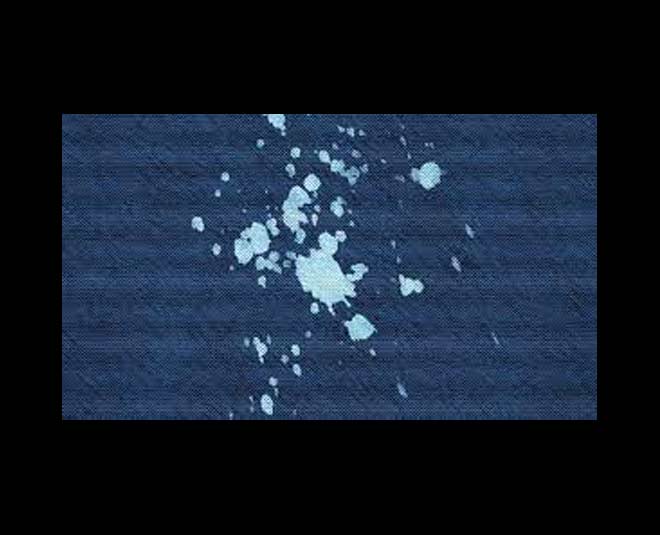 Once the stain of bleach gets over your clothing, it becomes almost next to impossible to truly get it out but as a hack, you can consider bleaching the entire garment and making the colour of your fabric even.
So, for this you will need:
Bleach, rubber gloves, a large sink, 3% hydrogen peroxide and an apron.
Soak your garment in a sink filled with cold water. Wear your gloves and apron for protection and further add a cap full of bleach into the sink.
It is better to start with a small quantity and add more if the need be. Swirl the garment in the water until the colour of your choice comes to the surface, add more bleach if needed.
Then rinse the garment separately in cold water, change the water in the sink and further fill the sink with cold water add hydrogen peroxide in it and finally soak the garment in it for half an hour.
Lastly, rinse the garment and you will be good to go!
Add Similar Patches All Over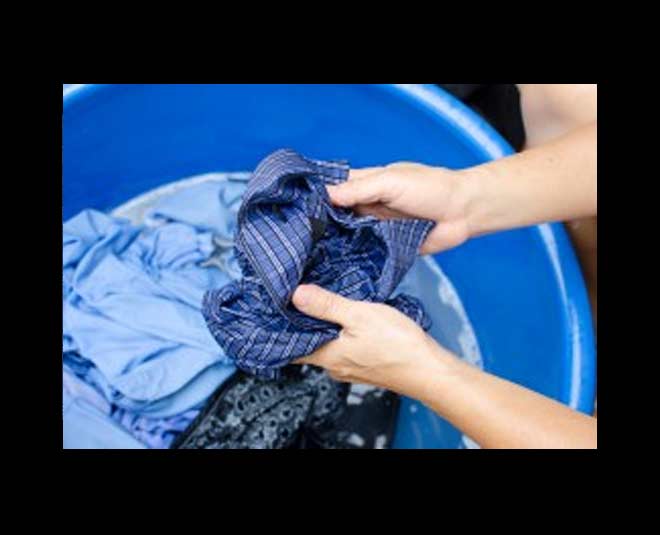 Another cool way of reviving your bleach-stained clothing is to cover it up with similar patches, creating a motif-like design all over it.
You will need a rubber stamp with a design of your choice, a small tub, kitchen roll or flannel, rubber gloves, an apron, an old cereal packet, 3% hydrogen peroxide.
For doing this, start by placing cardboard in between the two layers of your garment in order to avoid the spreading of the bleaching beyond one layer.
Next, lay a kitchen roll on the bottom of the small tub and soak it with bleach just in order to be able to draw it on the stamp.
Now wear your gloves and carefully press the stamp against the bleach and then your fabric, making a beautiful pattern, repeat this till your design is complete and you'll be done!
Don't miss: Sunscreen Stains On Clothes? Bid Them Goodbye With These Tips
If you liked reading this article then stay tuned to Her Zindagi for more such pieces.