Wardrobes and cupboards are some of the most essential parts of our homes. Because they are a piece of essential furniture that are present in every room of the house. Sometimes wardrobes are built inside the walls and thus occupy a major chunk of the room and this the reason why when these start getting old and worn off, then you really don't have many options, you can't just go ahead and dispose of off the furniture because again, it is essential. So, why not revamp and add new life to your old wardrobes and cupboards on your own? Yes, that's right you can redesign your old wardrobe within a small budget easily. Excited to see how? Read on and find out.
Use Chalk Paint For The Easiest Revamping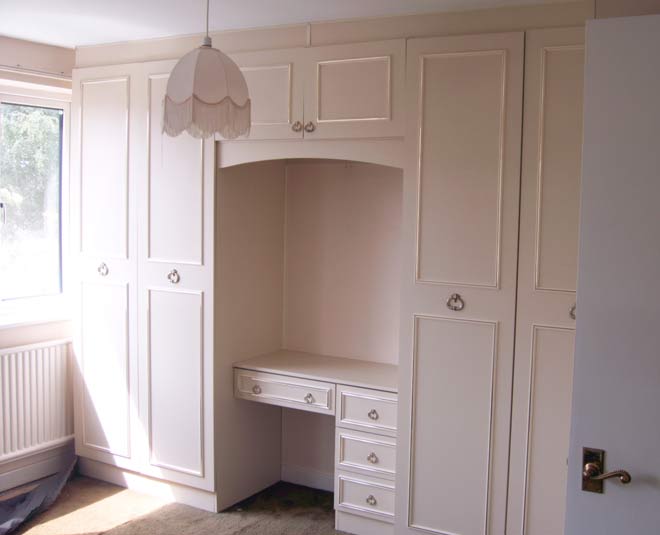 One of the easiest and the most budget-friendly ways to add new life to your wardrobe/cupboard is to paint it with chalk paint. Chalk paint is very easy to handle and also budget-friendly. So, start by cleaning your wardrobe doors with a solution of soap and water using an old dusting cloth. Then let it dry completely. The best part about working with chalk paint is that you don't have to remove the previous layers of paints or polishes from your wardrobe before painting. Once the wardrobe doors are dry, take a strip brush and run it over the wardrobe in a uniform pattern apply the paint all over the wardrobe and let it dry. Double coat when the first coat is completely dry. Finally, use sandpaper to fix the uneven parts and complete the process with wood wax.
Use A Wallpaper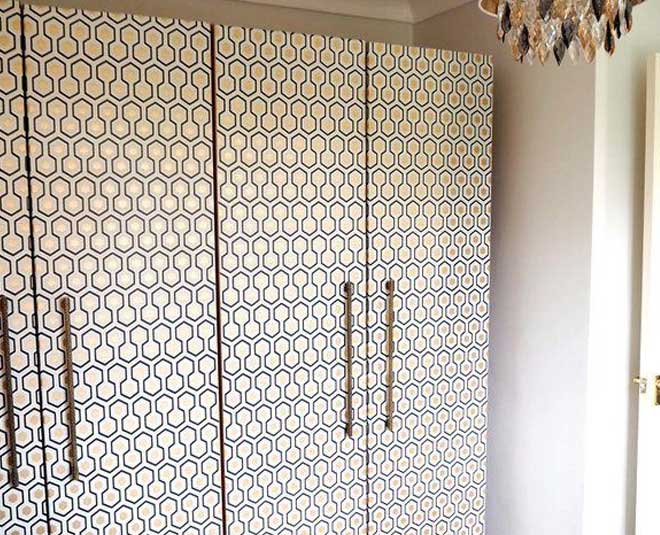 Another way to add new life to your old furniture pieces is to cover them with wallpaper. Choose from a wide range of wallpaper stickers from online sites and also check with a few offline stores. Then once your wallpaper roll is with you simply clean the wardrobe and remove the polish using sandpaper. Wipe off the sand and then start sticking the wallpaper on the doors of your wardrobe. There might be some leftover areas, so cut the wallpaper measuring the area and voila!
Create A Distressed Look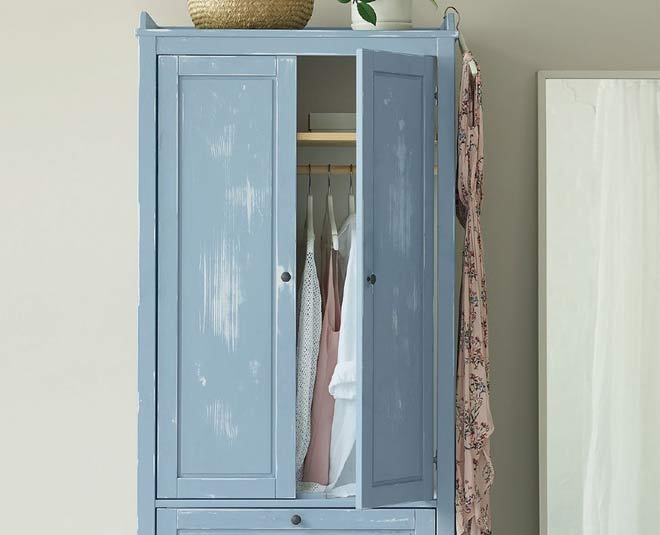 Creating a distressed look is super easy. The art is to make your furniture look old and unused as if the paint has probably chipped off. You can do this with the current paint of the wardrobe by rubbing over the sand paper or you can paint a new colour and then sand some corners off. This is a very cool look and people in modern, bohemian, and contemporary homes (how to ready a guest room)can totally go with it.
Don't miss: Different Types Of Beds You Can Use In Your Homes
Aesthetic Painting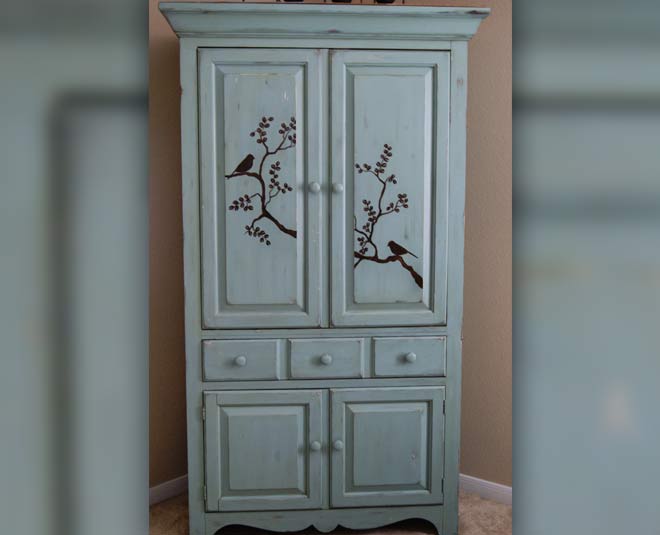 Well in case you feel your wardrobe is making the whole room look dull and boring and creating that emptiness in the room. Then you can actually paint a picture of something on your wardrobe and treat it as an attractive canvas. So, just paint your wardrobe with a new coat of chalk paint. Then take a stencil or draw your picture free hand. Next use small paintbrushes to do the job of filling in the paint. And let it dry, then use the wax to polish. Try these amazing ways to revamp your old(how to transform your old shelves) wardrobes and fill your home with aesthetic beauty.
Don't miss: Evergreen Themes That Work Wonders For Every Bedroom
If you liked reading this article then stay tuned to Her Zindagi for more.