How To Make Holi Colours At Home
If you want to play Holi with natural colours, then here's an easy guide to make them at home.
The festival of colours is just around the corner and we are excited to celebrate the day with full enthusiasm. It is celebrated with even more enthusiasm in places that are associated with the life of Lord Krishna. These places are Mathura, Vrindavan, Gowardhan, Gokul, Nandgaon and Barsana. The lathmar Holi is especially popular in these regions
On this day, we put colours and water on each other. However, due to the popularity of this festival, synthetic colours are being sold in the market that are extremely harmful for the skin and overall health.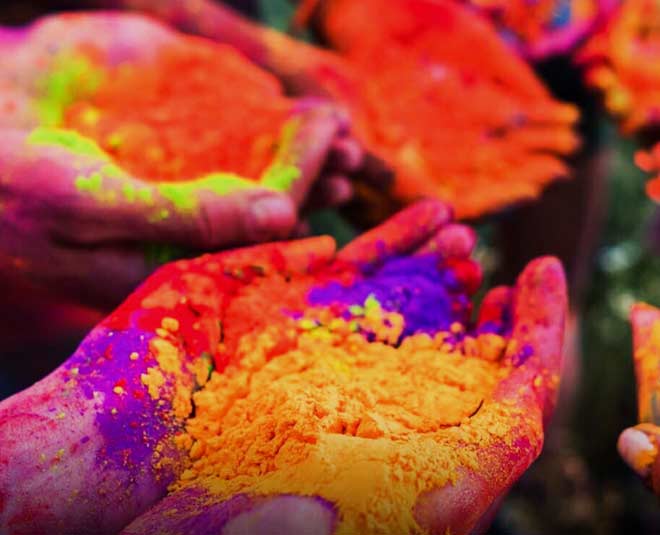 The markets are flooded with these inexpensive and harmful colours. People buy these because either they have no other option or these colours are cheap as compared to the natural colours. However, this is extremely harmful, therefore, you need to switch to safe and natural colours. This is not only to protect yourself but also to protect the environment.
Artificial colours have two major impacts, they cause severe health and skin problems as well as they are harmful for the environment.
Earlier, colours were made with plants and flowers which bloom during the season of spring. It is also common to catch diseases like cold and flu during this time of the year, therefore medicinal properties of the plants helped people to recover fast.
However, the increasing popularity of the festival and industrialization has popularised artificial colours and these have replaced the safe & natural colours. Although these colours are cheap but they lead to several health problems. These problems can be minor or even major like temporary blindness or skin cancer, therefore you need to be careful.
It is not only harmful for your skin but it is also harmful for the environment. This is because the artificial colours are highly structured polymers that are hard to decompose.
In order to protect yourself and the environment, you need to use safe and natural colours. However, it is difficult to find natural colours in the market but don't worry as we are here to teach you how to make holi colours at home and play an eco-friendly Holi. It is not that difficult and is also quite fun to do. So, gather all the ingredients to make your own colours and enjoy a safe Holi without worrying about your health and skin.
How To Make Colours At Home?
Red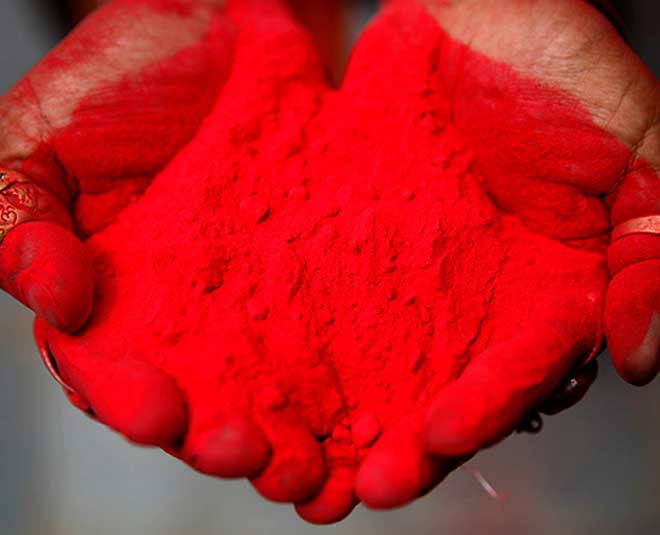 Take some red hibiscus flowers. Dry them until they are crisp. Grind the dry flowers to make a fine powder. You can also use red sandalwood for this. In order to increase the volume of the powder, add rice flour in equal quantities. If you want to make wet colours, boil peels of pomegranate in the water.
Yellow
Take turmeric powder and gram flour in a 1:2 ratio respectively. Blend them to make a dry gulal.
Take any yellow coloured flowers such as marigolds. Crush it and boil in water to make wet colours.
Don't Miss:Holi 2022: Wish Your Loved Ones A Very Happy Holi With These Messages & Quotes
Green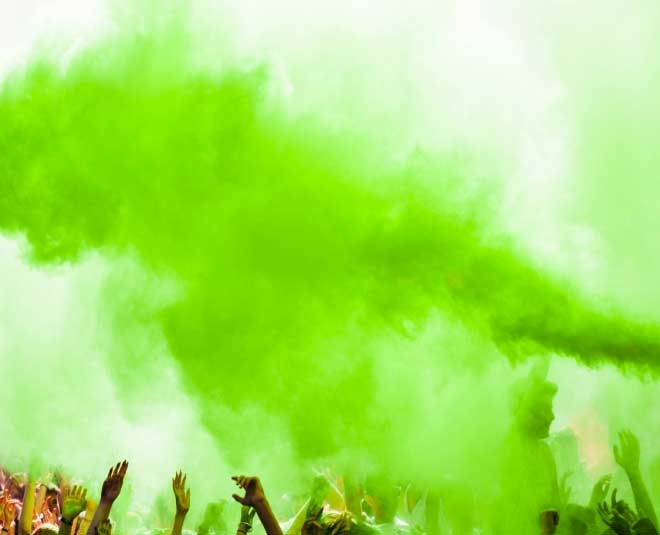 Use henna or mehndi powder to make the green colour. If you want wet colours, then either mix henna powder in the water or oil or you can boil any green leafy vegetable in the water.
Note – If you apply henna soaked in water, then it might leave stains.
Magenta
Take beetroots and slice them. Then, soak it in water and leave it overnight. You can also use red onions to get this colour.
Blue
Take powdered blue hibiscus flower petals and dry them. Then, crush the dried petals and mix with equal quantities of rice flour. This way, you will get blue coloured gulal. If you want a wet colour, then just use jacaranda flowers. Dry them out and crush them to make a powder. Then, mix the powder with water.
Don't Miss:Holi 2022: Know About The Shubh Muhurat, Auspicious Date & Time And The Significance Of The Day
Alternative Options
If you find the above options extremely difficult for you, then you can just buy food colours from the market. You can get yellow, red, green, blue or any other colour that you like. Just mix it with water in order to get a wet colour.
If you want dry colours, then add cornstarch to this mixture in a proportional amount. Then, leave it to dry. When the mixture will dry out, you can grind it in a mixer grinder in order to make a fine paste.
Try these simple tricks to make Holi colours at home and you can enjoy a safe and eco-friendly Holi without worrying about any harm.
For more such stories, stay tuned to HerZindagi!