Our patience to conduct trial and error when it comes to baking has undoubtedly surpassed the patience that we show for cooking any other dish. Not only has baking been a way for us to make new items, but also to try the most exotic ones. These may look simple but have the most difficult recipes and ingredients. These ingredients are not only difficult to use but to clean as well.
The sheet pan that we use for baking experiences the most stubborn dirt that no amount of scrubbing seems to clean. The sugar, fats, gravy that drips while baking and then gets burnt due to the high temperature is what makes sheet pans the dirtiest utensil in our kitchen. If you are planning to throw away your dirty sheet pans, we have here for you five cleanliness hacks for cleaning these sheet pans.
Soap And Water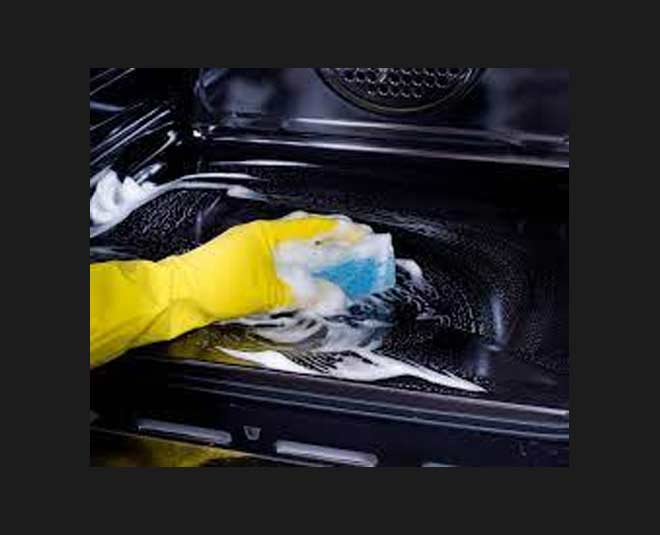 Image Credit: encrypted-tbn0.gstatic
Let us start with the easiest method. This will definitely work if the stains are fresh. All you have to do is take dishwashing soap and scrub it well on your sheet pan. After you have scrubbed every nook and corner of the same, leave it for half an hour. Then take the tray and wash it with hot water. You will notice a considerable amount of cleanliness.
Baking Soda Method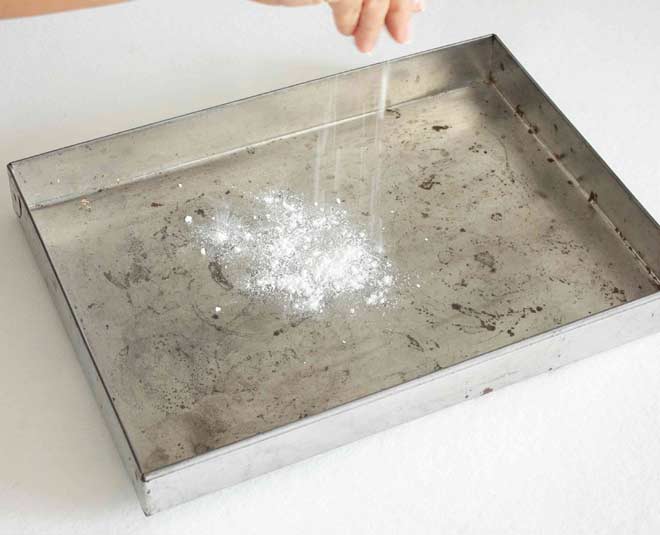 Image Credit: thespruce
Baking soda is a go-to ingredient not only for getting fluffy cakes but also for cleaning sheet pans. Sprinkle baking soda evenly throughout the sheet. Take a foil paper and make it into a ball. Now dip the ball into hot water and then use it to scrub your sheet pan. This will require time and energy but if done right, will give satisfactory results.
Another trick with baking soda is mixing equal parts of baking soda and vinegar and then covering the pan with this paste. Use the aluminum foil to scrub off the dirt.
Read About Some Hacks That Do Not Really Work- Here Are Some Cleaning Hacks That Don't Actually Work
Potato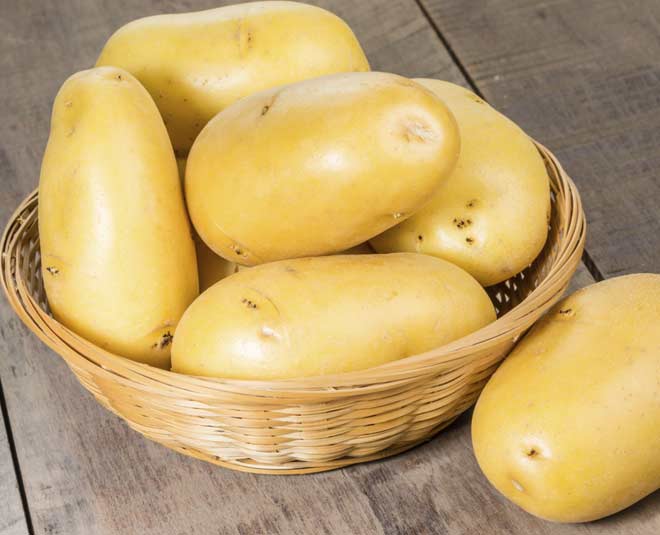 Image Credit: photos.demandstudios
We all know the miraculous ingredient that potato is in skin whitening, but were you aware of its magical cleanliness powers? Sprinkle the sheet with salt. Take a potato and cut it in half. Use the cut side of the potato to scrub the pan. Do this for 20-30 minutes and then wash off the pan.
Baking Soda And Hydrogen Peroxide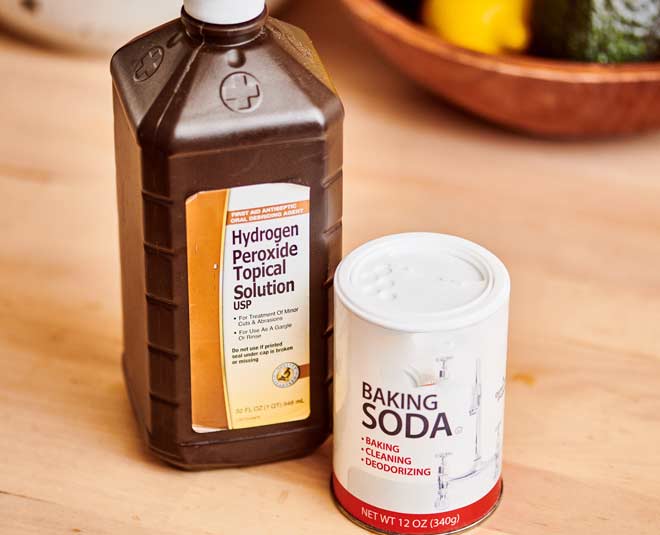 Image Credit: cdn.apartmenttherapy
We can never get enough of baking soda when it comes to cleaning stains. In this method, first, sprinkle baking soda on the sheet pan evenly and then pour hydrogen peroxide over it. Scrub off the pan and let it rest for half an hour. After this, sprinkle some more baking soda on the pan and scrub it with the help of hot water for another 15 minutes. Rinse it off and your sheet pan is cleaned!
Read More On Cleaning- 9 Cleaning Hacks For Your Home That'll Make Your Life Much Simpler!
Self-Clean Button
This one is an easy, no-hassle method. All you have to do is place your sheet in the oven, close it, and hit the self-clean button. This will not only clean your oven but also your baking sheets will start to look like new!
Make sure you use these techniques and let us know on our Facebook page which one worked best! Stay tuned to Her Zindagi for more such content!