The festive season in India means a new entry and completely different vibes. Everyone is enthusiastic and full of positivity to perform the rituals, go shopping, meeting loved ones and much more. Besides all this, one integral part of the festivities is cleaning and decorating home. If legends are to be believed, the festival is to welcome goddess Lakshmi as a symbol of peace, prosperity and wealth.
While cleaning house can take days, it is something that you already know how to do. The trickiest part is the next step, decorating the space. With a limited budget and super-expensive décor items available in the market, you need ideas that are cost-efficient and can make your house look stunning for all the upcoming events. We know exactly what you need, check out these 10 home décor ideas to become festive ready!
DIY Toran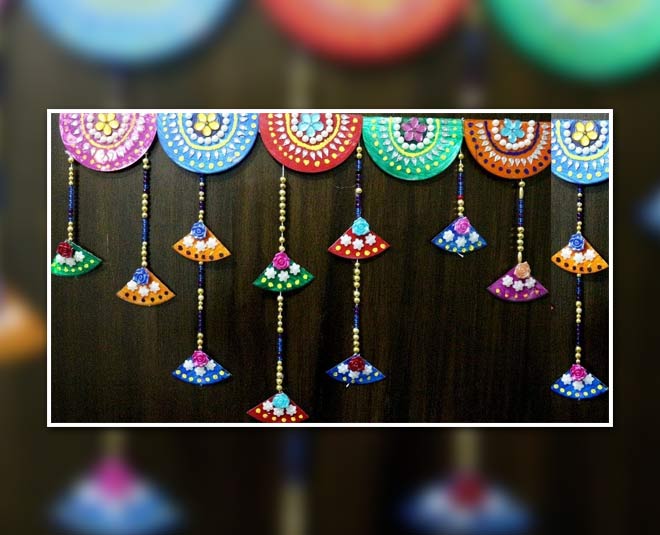 The first thing that someone sees in your home is the decoration on the door. For lasting impression make this easy-peasy DIY toran.
Supplies
Cardboard
Pair of scissors
Adhesive
Jute thread
Woollen balls
Artificial flowers
Glitter paper
Steps
Take a cardboard and start cutting in the shape you want your toran to be. The number of pieces will depend on the width of your door. Ideally, you will need 11 pieces, with one in center and other 5 on either side.
Paint the cardboard pieces with a colour of your choice, or stick glitter paper on it.
Once done, make the tassels. Take a couple of artificial flowers and woollen balls. Take a long thread and insert both one by one in it. Make 6-8 strings using the same process.
Take another piece of thread, paste your cardboard pieces on it and let it dry.
Once done, also attach tassels to it as you want. Let it dry and your DIY toran is ready.
Side Table Décor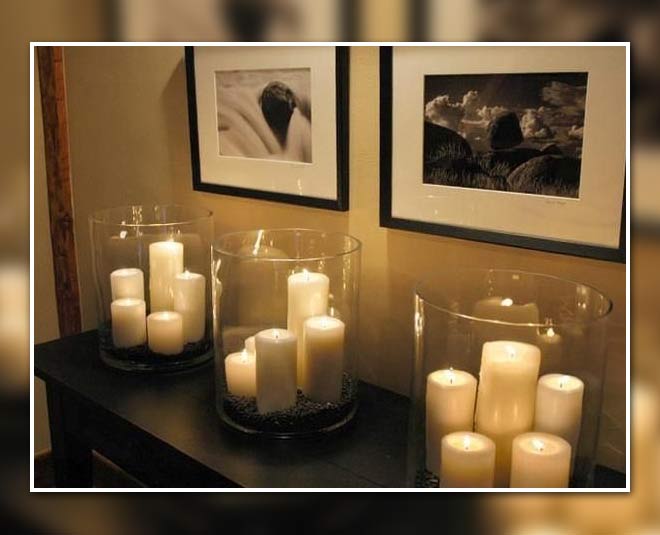 Side tables are elegant and it adds a little drama to any space. You can place a couple of skinny candles on them. It will light up that dim corner and will also look extremely sophisticated. Try clubbing the tables with some kind of shade, you can go with a simple glass one, or anything that looks traditional.
Stick-On Wallpaper
Most of us used to get our house painted during this time of the year. But due to the current pandemic, things have changed. Get smart and switch to temporary wallpapers. You can create an accent wall, as shown in the picture, or can cover the whole room with two different papers.
Wall Art
Looking at empty walls is no fun, especially when it is the festive season. Make a beautiful collage on any of the walls using a couple of rustic or Indian arts. I personally am a huge fan of Rajasthani paintings. They look regal and also add colour to a dull wall.
Install Flowers
Flowers have the capacity to make people smile and feel fresh. We recommend you install at least one flower in the drawing room, dining area, balcony, kitchen, etc. Not only your room will smell amazing, but flowers will also add to the overall appearance of the house. If you have pets and kids, switch to artificial flowers.
Saree Curtains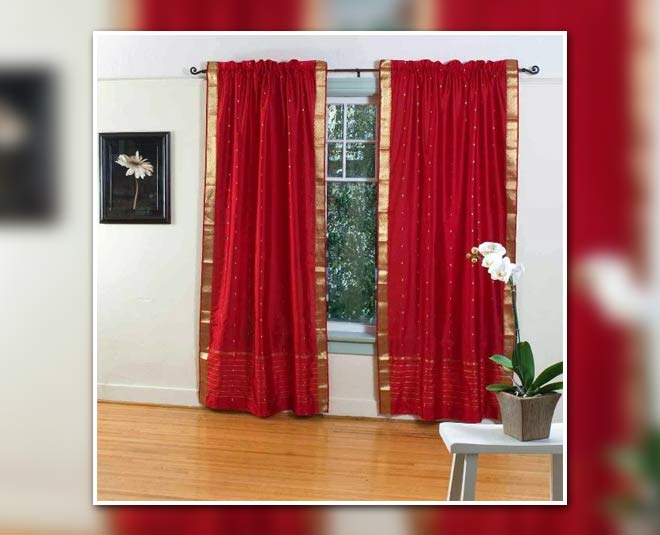 Changing curtains can modify the complete outlook of a room. If you are into quirky décor or are simply running low on money, take out your old saree from the wardrobe and make the most stunning curtains. Not only you will be saving some cash, but you will also be utilising a saree that was lying down in the cupboard.
Increase Greenery In The House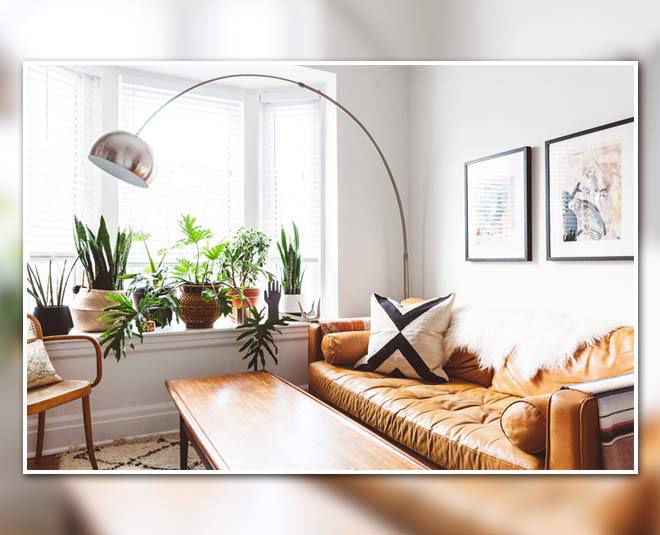 Green is said to be the most eye-pleasing colour. While during the evening, the house will look glammed up with candles and lights, at day time it should not look dull. By installing planters, you will be purifying the air in the house and will also add a relaxing theme.
Don't Miss: Festive Fashion: Tips To Choose Matching Family Outfits For Diwali
Soft Furnishings
We know changing furniture particularly for festivities is not practical and above all, it is highly expensive. But who said we can't do any modifications? Change the fabric of our old sofa and style it with something vibrant. You can again use your old tassar silk or Banarasi silk saree for the same. However, don't forget to use cotton or nylon cloth as the lining.
Use Scents & Smells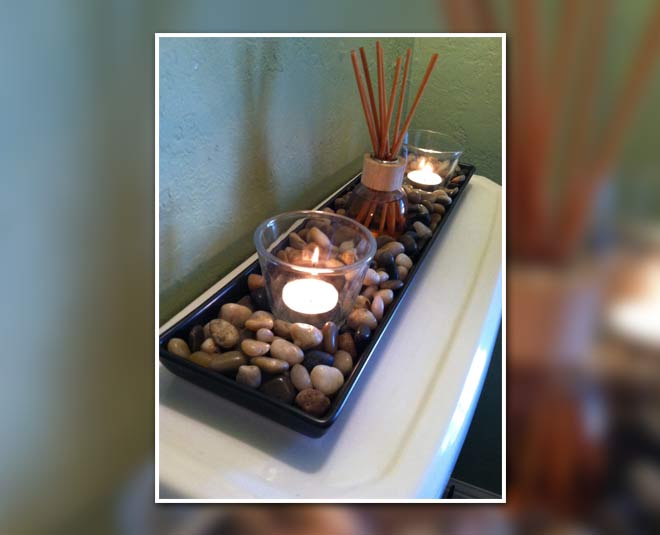 Fragrance and scents can bring positive energy in the house. If your home smells wonderful, you surely will be garnering praises from the guests. You can use thin wooden sticks (agabatti), essential oil (things you must know before buying essential oils) or scented candles for the same.
Accents & Accessories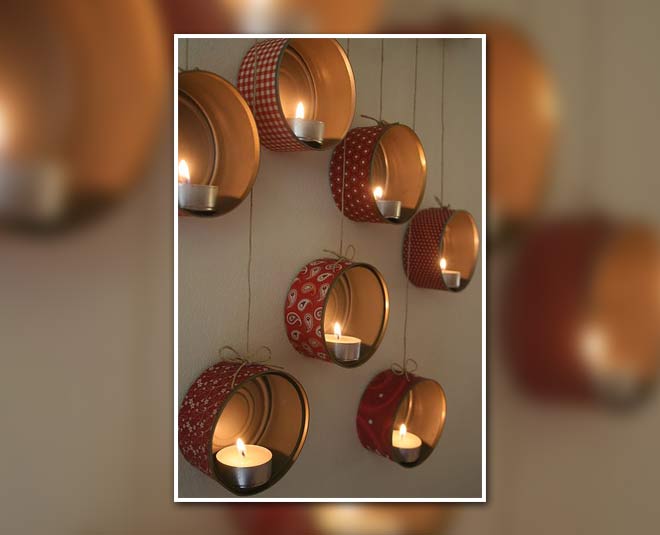 Do you want a bit of modern touch in your house? Try investing in abstract accessories, such as diya stands, candle holders, side lamps, fruit baskets, flasks, etc. However, if you are trying to save money, just use simple round cardboard to create stunning wall art like these.
Don't Miss: Diwali 2020: Here Is Why & How The Festival Is Celebrated In India
If you liked this article, do comment on our Facebook page. Keep reading HerZindagi for more such stories.
Picture Courtesy: Pinterest