India's Banarasi weaves stand for tradition and pride. For centuries, Banarasi has been the face of Indian fashion and acquires utmost importance when it comes to weddings. However, with the changing trends and the way people shop and treat sarees, the popularity of Banarasi seemed to be on a decline. But thanks to a number of fashion designers such as Tarun Tahiliani, Sanjay Garg, and Hemant Agarwaal, the Banrasi has made a comeback into our wardrobes, again. It is now back to the point of becoming a statement piece. Today, brides have once' again started investing Banarasi sarees and are treating them as heirloom pieces.
Every fashion conscious woman today wants to own a Banarasi but despite taking good care of delicately embroidered luxurious sarees, with time they do become old and tarnished. It so happens that a lot of people do not want to discard these pieces, owing to the memories attached and also given the fact they are simply valuable. If you are one of them, do not worry. Here are a few cool ways of recycling your old Banarasi saree and transforming them into a new piece.
An Evergreen Dupatta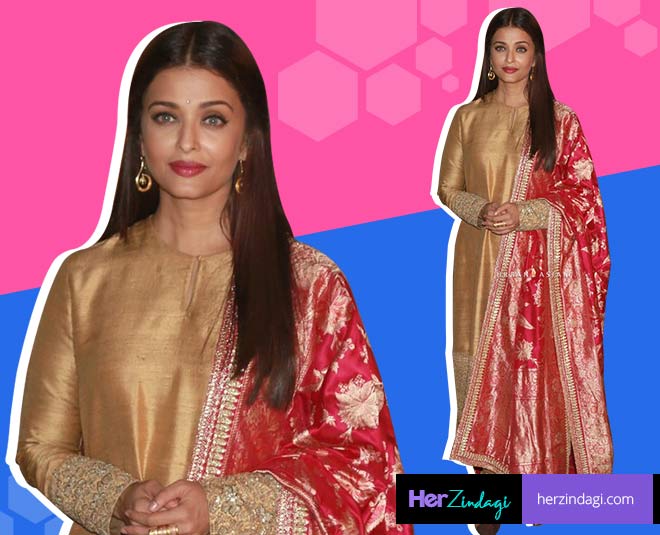 Converting your Banarasi saree into a dupatta might be a little intimidating but somehow seems to be a great option. There is no other better way of making sure that your beloved Banarasi remains an integral part of your wardrobe. If the Banarasi's aren't in good shape, you can still use them without throwing them away by making dupattas out of them. Sizing out a dupatta from a Banarasi saree is a perfect way of wearing your favorite fabric in a versatile way with almost no added effort. Start with removing the false at the bottom of the saree. This dupatta is so gorgeous that you would rather keep the salwar-kameez, or the lehenga-choli as simple and basic as possible and allow this Banarasi dupatta to be the show-stealer.
Read more :- This Sexy Trend Is Catching B-Town Diva's Attention
A Traditional Blouse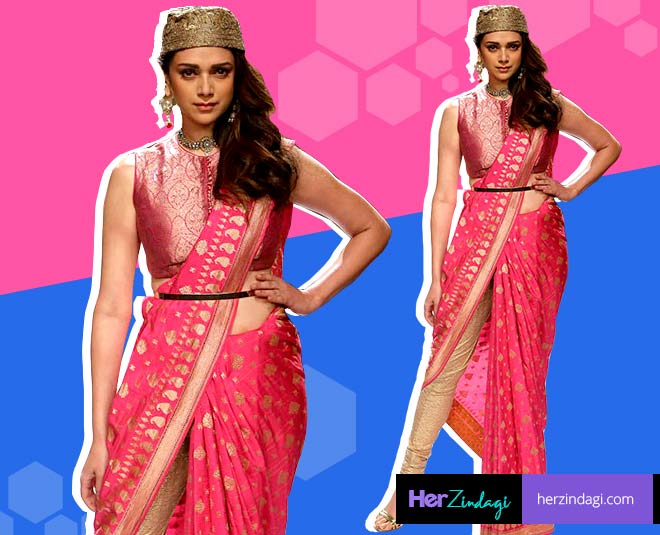 A blouse for many might not seem to be a very important piece of your look, and no one is to be blamed owing to its unassuming shape. However, over the years the definition of a blouse has changed. Now they acquire an equal importance in your ensemble. With the changing trends, brides are very well aware of the importance of a blouse, you can pair it with a variety of sarees and lehengas. A Banarasi brocade blouse is a very interesting way of infusing tradition in your wardrobe. Don't waste the material in making a plain blouse. Make a designer piece that should be kept away for special occasions. Take your time to create your look and call out your expectations loud and clear to the tailor. The Banarasi blouse will make sure you are the toast of the town no matter what the occasion is. A plain saree works best with these embellished blouses. The solid color saree could be either in the same shade as your blouse or a contrast hue – both are win-win situations for us.
A Gorgeous Kurta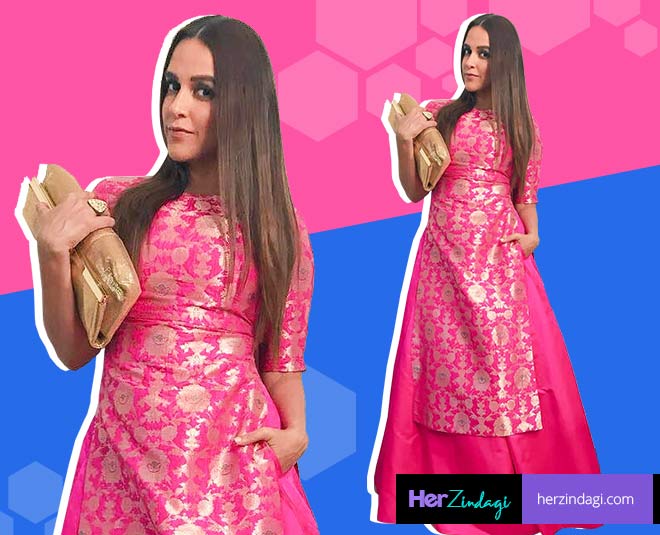 Be it Kareena Kapoor, Aditi Rao Hydari or even Bollywood's hot mom Karishma, the leading ladies of the silver screen have given a nod to a Banarasi weave kurta. We were still going gaga over the rich red attire when Malaika Arora surprised us with this ethnic look. Yes, this is the same material by Raw Mango, just that Malaika reinvented it to make a kurta which looks equally divine. You can very well try out this look; a Banarasi kurta could be paired with sharara pants or patiayalas for a festive look, and with leggings or churidars for an afternoon event. So next time when you are planning to get rid of your beautiful but old Banarasi sarees, do not worry even if you cut it open and use it in an interesting way to create a one of a kind kurta.
A Tailored Trouser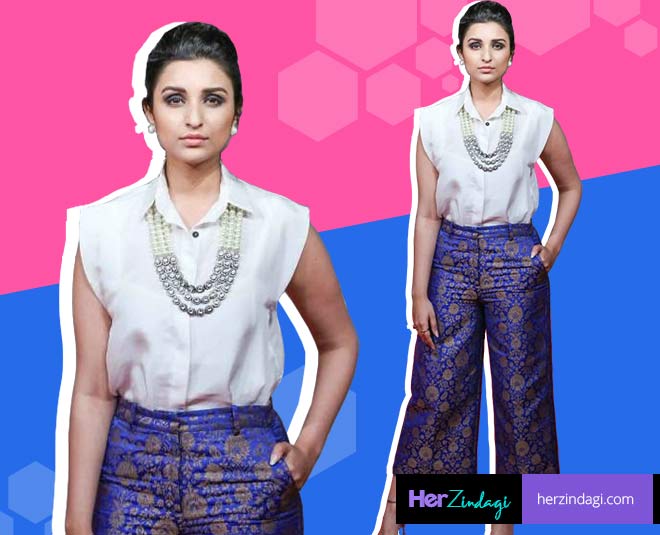 From Parineeti Chopra to Diana Penty, a number of Bollywood ladies have adorned Banarasi trousers. These trousers will save the day for those who feel more comfortable in western wear, and who find themselves out of place in the cumbersome lehenga or finds it hard to drape a saree. However, make sure that you always pair such pants with a minimal shirt, a classic white shirt or a jewel toned shirt would be a great idea for a wedding. You can even think of getting a shirt stitched with Banarasi sari and pairing it with a plain lehenga.