We all are eagerly awaiting the arrival of Bebo's second child. Kareena and Saif revealed their second pregnancy in the last year and since then we have been taking hints on when the child will actually come into this world. The excitement is because the couple is already parenting the nation's cutest child Taimur and his brother or sister will surely be worth the wait. Plus, Bebo is keeping her routine super strict and from having head massages from her mom to doing yoga and maintaining activeness in her body are some commendable things that we all must take note of.
Although the couple had officially announced the fact that they are expecting they did not mention when the baby is due. This has created a lot of buzzes as all their fans are guessing as to when the baby would come, so, today we will be breaking the ice and telling you what daddy Saif has to say about it all.
Earlier when the rumours of Kareena's pregnancy were afloat a confirmation was given by her daddy Randhir Kapoor. He had told The Times of India that "Doh bachche toh hone chahiye to give each other company."
And they had also mentioned a quote from one of the close sources to the family which revealed Kareena was three and half months pregnant in August 2020 and that is how it was calculated that the estimated time of her delivery will be some time in February.
Although there were some leads that also suggested that Kareena was due in March but in a recent interview with Filmfare Saif Ali Khan had opened up about the date of arrival of their new family member. He said, that the baby is due to arrive in February and that they(he and Kareena) have been so calm and chilled about it, that it doesn't feel like that they're having another baby. Although he is a little frightened about what will happen, the thought of small kids running across the house is what keeps him elated and hopeful.
Kareena and Saif have recently shifted to a new residence and have a house with more space, a swimming pool, a big terrace, a library, outdoor areas, and little Taimur's personal space.
Don't miss: Bebo Comments About Menstrual Leave For Women, Says Companies Must Understand
This move had probably been made to accommodate the new family member and to allow proper growth and development of baby Taimur.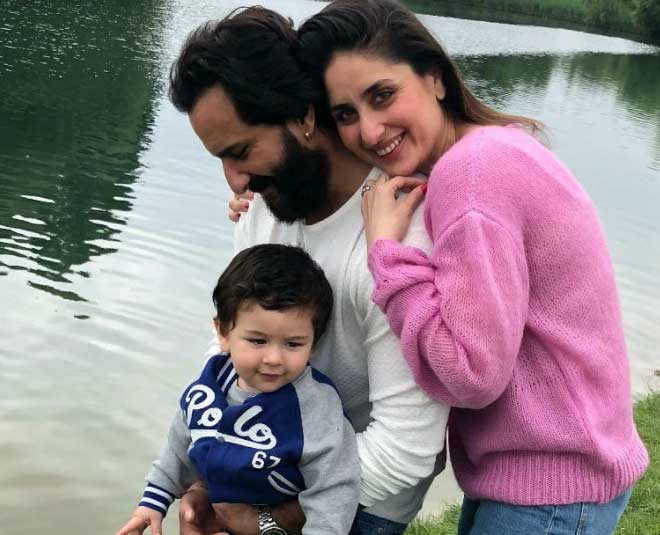 Kareena Kapoor Khan has been very active in her life these days and has been practicing yoga and following a strict diet further, she has been working all along too. She shot for Amir Khan's Laal Singh Chaddha in Delhi, along with some other commercial projects. Then she was also seen having a great time with Saif in Himachal. Not only that, recently, she also made it to the news with pictures of her girl gang partying together after a long time.
Now since January is about to end in a day or two, and early February is the time for Kareena's due date, so let's hope for the best and wish them all the luck and happiness for their second child!
Don't miss: Moms-To-Be, You Can Buy These Bebo Inspired Maternity Outfits Under 10K
If you liked reading this article then stay tuned to Her Zindagi for more such pieces.
(Image Courtesy: Instagram Karen Kapoor Khan)