Nehu da vyah has been on our minds for almost a month now and we are genuinely not guilty. Neha Kakkar and Rohanpreet Singh got married on the 24th of October following an extended wedding ceremony which was preceded by all pre-wedding functions, like Haldi, Mehendi, and then, post their reception the couple flew off to Dubai for their honeymoon. They have been spending their time together in a very lavish and fun manner and kept their fans updated by sharing insights from their honeymoon on their Instagram handles. Therefore let's take you through how much it takes to live life Neha Kakkar and Rohanpreet's size.
About Their Stay In Dubai's Most Iconic Luxury Resort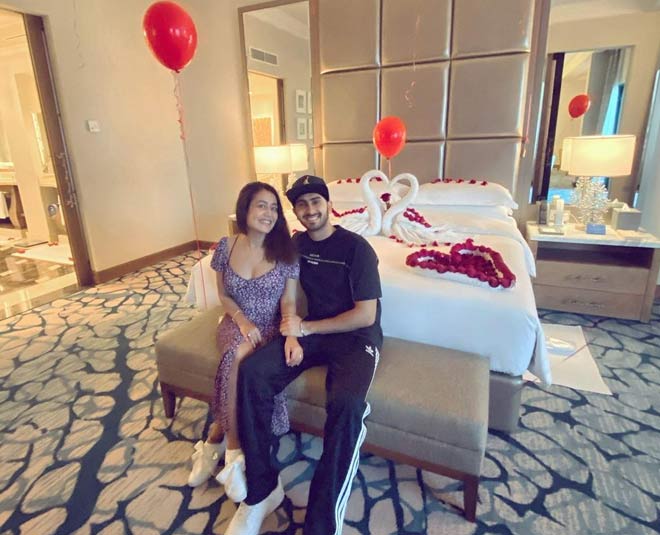 Neha Kakkar and Rohanpreet have been sharing pictures and giving glimpses of their luxury resort stay in UAE at Atlantis the palm. The Atlantis hotel is located on the palm islands, Dubai, and is very famous across the world as they offer tremendously luxurious services to guests. Atlantis, Dubai presents a world full of entertainment, stays, fine dining, attractions, and wellness. And, not only is the island full of opportunities for couples and families to enjoy but it also gives them a lot more than just a vacation. The costs of the stay depends on various factors such as the dates, type of room such as suite, twin/double, family. The amount per night varies between Rs. 18-50 thousand. That means Neha and Rohanpreet have already spent lakhs of rupees only on their luxurious stay.
View this post on Instagram
The Couple Celebrated Diwali Together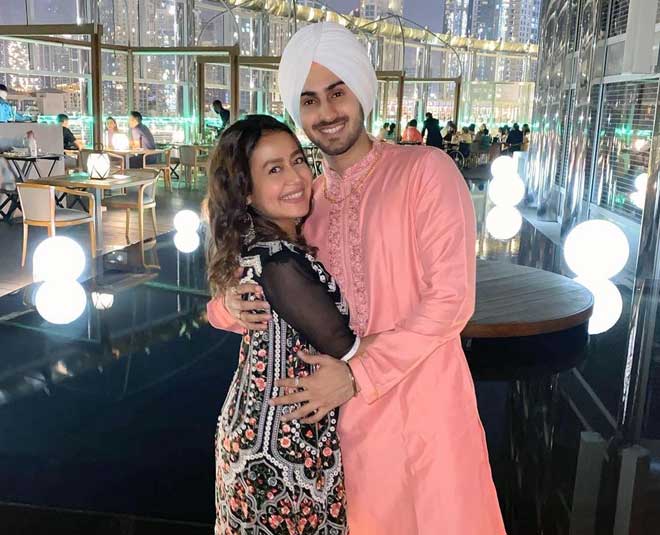 From the first karwachauth to the first Diwali the couple celebrated their festivals together this year. Neha shared a picture on Instagram, mentioning that it was her first Diwali with her husband and mentioned how happy she was to celebrate it with him. Here also the couple didn't shy away from being super fashionable and totally in sync. Neha was seen wearing a black suit with floral patterns on her kurta in the shades of white and peach and Rohanpreet donned an equally charming attire with a peach kurta and a simple white pajama and paired it up with a matching white turban.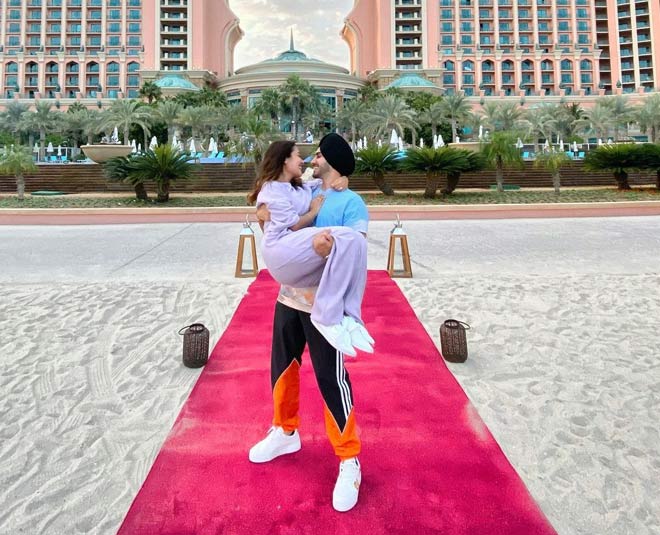 Kissed On The Beach
In the most recent posts, we saw the two getting super romantic and sharing their PDA pictures. In one of the pictures, the couple was spotted exchanging a kiss under a small canopy set up by the beachside. And seeing the setup we also got an idea that perhaps the couple had picked the same spot for their evening candle-lit dining.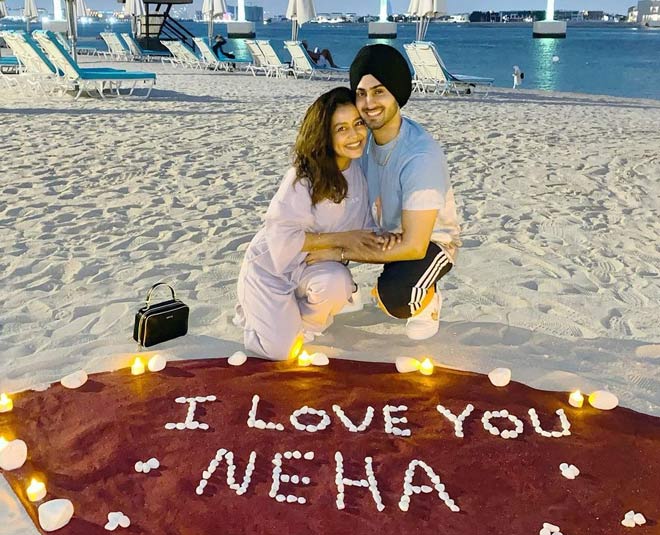 Not only that, but the couple also shared a snap while sitting beside a sand art piece that perhaps Rohanpreet had created for Neha. The piece read ' I love You Neha' and was adorned with beautiful stones and candles.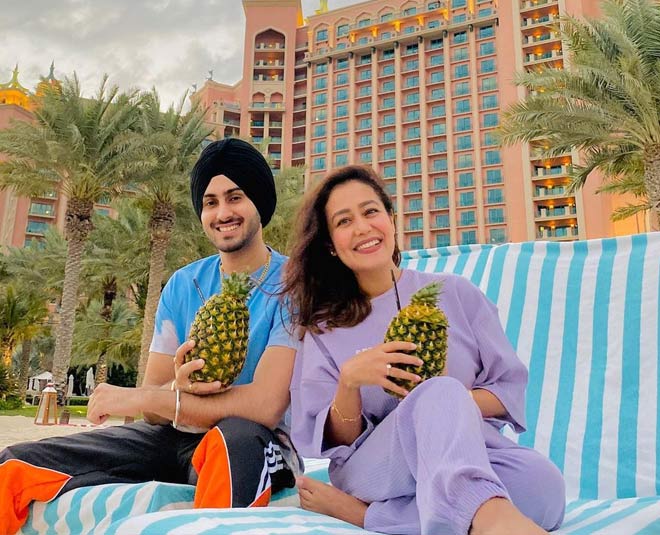 In the same series of pictures we also saw Neha and Rohan sharing smiles with pineapples in their hands and a beautiful glow on their faces while getting tanned on the beachside.
Don't miss: Rohanpreet Shares A Lovely Message For Neha On The Eve Of His Song Release
Enjoyed Scrumptious Meals Together
View this post on Instagram
The couple was also seen posing with one of the chefs of the hotel. And they were seen enjoying yummy cakes together, in a different set of pictures. Apart from this, Neha and Rohan also had a great time watching the famous fireworks of Dubai and making memories together. The couple seemed very happy while living every moment to the fullest and too much in love.
Don't miss: From Deepika Padukone To Honey Singh, Here Is What Celebs Gifted Neha Kakkar On Her Wedding
If you like reading this article, then stay tuned to Her Zindagi for more such information.