A viral video has left the citizens amazed. An Indian woman Asha Rani is seen pulling a 12,000 kg double decker bus with just her hair. Also known as 'Iron Queen', Asha Rani is pulling the bus with her two braids. Isn't it incredible?
Guiness World Record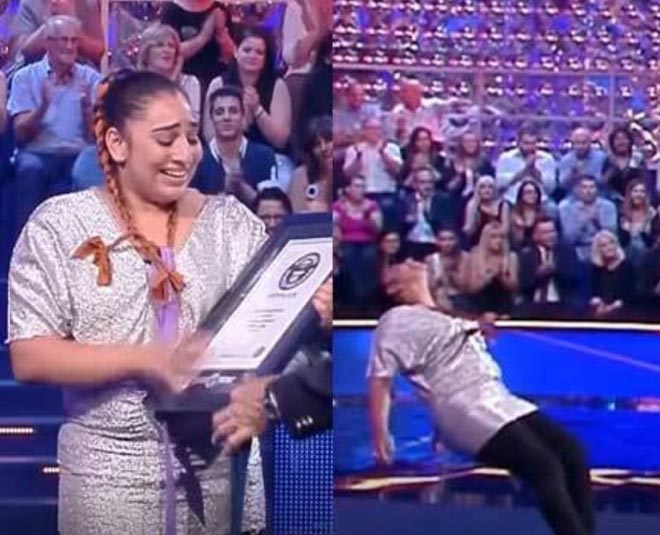 With this video, Asha Rani has created a world record. Just as the video starts, a 12,000 kg double-decker bus can be seen getting pulled by Asha Rani's braids. She pulls the bus quite carefully. Soon after, she breaks down after achieving the world record.
Official Instagram page of Guinness World Records posted a video of the special moment. They captioned the video as, "Heaviest vehicle pulled by hair (female) 12,216 kg (26931.67 lb) by Asha Rani."
Viral Video
View this post on Instagram
The video has gone viral with over 670K views and lots of reactions from the citizens. People were stunned by Asha's unique ability and applauded her for creating a world record.
Along with this, people commented about her strong and some said that this is a perfect shampoo ad. A viewer commented, "Thats what I call a strong hair bruh" while another wrote, "Drop that hair care routine now".
Other Accomplishments
This is not the first time that Asha Rani has impressed us with her skills and created history.
In 2016, Asha Rani was hailed as the 'Iron Queen' because of her commendable performance which made her Guiness World Record holder. She pulled a London double decker bus on the set of 'Lo Show dei Record' in Milan, Italy. This was shared to the audience in a blog by the Guinness World Records. As of now, Asha holds seven Guiness World Record titles for her unique weight lifting skills.
Don't Miss: Dr. Alka Mittal: Know All About The First Woman To Head ONGC As CMD
Earlier, she had proved her record-breaking strength in Leicester, UK in the year 2014. For this record breaking performance, she achieved the Heaviest weight lifted with both eye sockets (female) – an eye-watering 15.15 kg (33 lb 6.4 oz).
In 2013, Asha pulled a 1,700 kg (3,745 lb) van in Leicestershire, UK and she smashed another record.
Don't Miss: First Woman Of Colour To Complete A Solo Trek To South Pole, Meet Captain Harpreet Chandi
The fastest time to pull a road vehicle 25 m with teeth (dental routine) by a female is 22.16 seconds and it was achieved by Asha in Mahilpur, Punjab, India.
Asha Rani has made us all proud with this achievement. With this, she has made history and ensured that her name is always remembered.
For more such stories, stay tuned to HerZindagi!
Did you like this article ?