Ganesh Chaturthi is one of the most awaited festivals in the country. Along with the Ganesh Utsav celebrations, many of us also look forward to the grand celebrations at Mukesh Ambani and Nita Ambani's house Antilia. However, due to the coronavirus pandemic, this year, the Ganesh Chaturthi celebrations won't take place. Every year, the Ambanis host a big party for their friends and family. However, the party that kickstarts the Ganpati celebrations in Mumbai isn't happening this year. Looks like the family is having low-key celebrations at home.
There is no update from Antilia but we got a glimpse of Tina Ambani and Anil Ambani's house recently. Tina Ambani is the only member of the Ambani clan who is active on social media and keeps giving us a sneak peek into her daily life.
Ganesh Chaturthi Celebrations At Anil Ambani And Tina Ambani's House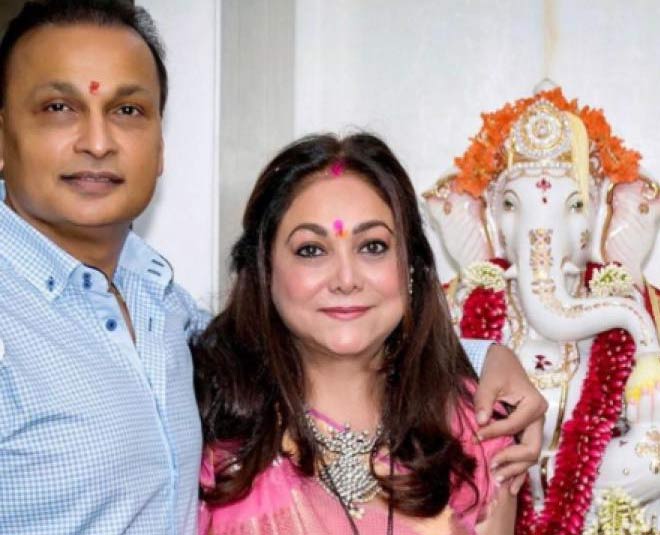 Tina Ambani took to her Instagram handle and shared a picture of posing in front of Lord Ganesha's idol. In another picture she can be seen posing with husband Anil Ambani. In the pictures, Tina Ambani can be seen wearing a beautiful pink silk saree. She captioned the post, "You are Vignaharta, destroyer of all evils and obstacles. O Lord of new beginnings, we seek your blessings to tide over these testing times, deliver us from our troubles, and restore good health to humanity and balance to the world.Jai Ganesha 🙏."
Don't Miss: Then And Now: Ambani Women And Their Transformation Through The Years
View this post on Instagram
What we noticed in these pictures was Tina Ambani's unique mangalsutra. Her long mangalsutra didn't look like a regular one, it had diamonds and some intricate orange beads.
Earlier, Tina Ambani treated us with a lot of unseen pictures with a special video she shared on the occasion of World Photography Day. These pictures spoke of some special memories with her parents-in-law Dhirubhai Ambani and Kokilaben Ambani, husband Anil Ambani and sons Anmol and Anshul. Her video also had pictures with Isha Ambani and Shloka Mehta. She captioned it, "Every click preserves a memory, every picture tells a story, every image freezes time even as life marches on relentlessly!#worldphotographyday." Have a look at the video here:
View this post on Instagram
Don't Miss: These Unseen Pictures Of Tina Ambani, Anil Ambani With Family Are Priceless!
Coming back to the big Ambani celebration, the family hosts a big party every year and it is kind of an annual tradition for them and everyone looks forward to it. For all of you who are missing last year's Ganesh Utsav celebrations at the Ambani's, here are some throwback pictures from the celebrations that took place at Antilia.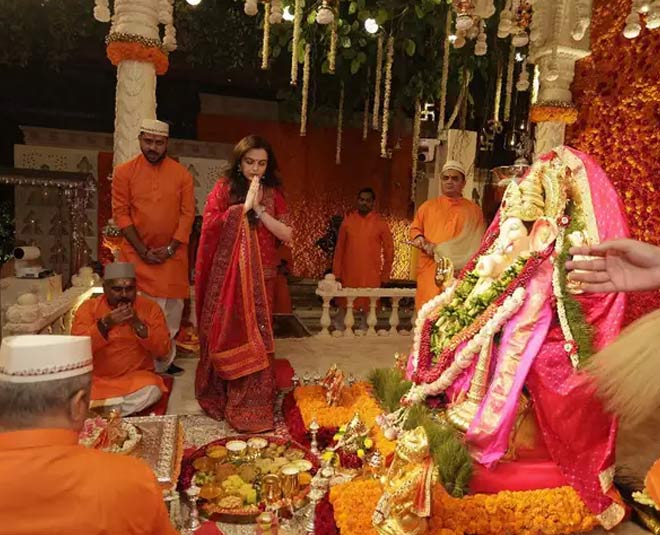 A lot of pictures and videos of Antilia surfaced on social media last year where the entire building was lit up with lights and flowers. Pictures of Nita Ambani and other members of the family worshipping Lord Ganpati also went viral.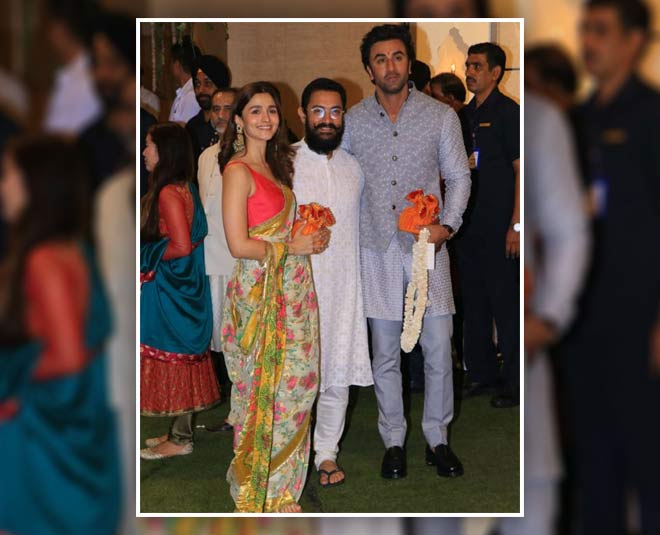 The guest list included the who's who of the Bollywood, business, and cricket world. Sachin Tendulkar, Aamir Khan, Katrina Kaif, Amitabh Bachchan, Alia Bhatt, Ranbir Kapoor were on the guestlist among others. This is one of the biggest events of the year and all the celebs arrive in their stylish best.
We are so missing the big celebrations at the Ambanis. The Ambanis are known to host the biggest parties but this year we are missing so much! How are you celebrating Ganesh Chaturthi at home? Share with us! For more such stories, stay tuned!