Mehendi function is always an event filled with lots of love and laughter. There is dance, music and food, what more can we ask for to make a night more memorable? Well, you can organize some fun games at your mehendi function to keep your guests entertained. Read on to know more.
Karaoke Night
Everyone loves to sing, whether they are good at it or not. So, give everybody a chance to sing at your mehendi function by turning it into a karaoke night. Just get the equipment for karaoke like mike, speakers and more. Give everybody a chance to sing their hearts with this karaoke setup. I'm sure your night will be filled with fun and all your guests will love it.
Dance Face-Off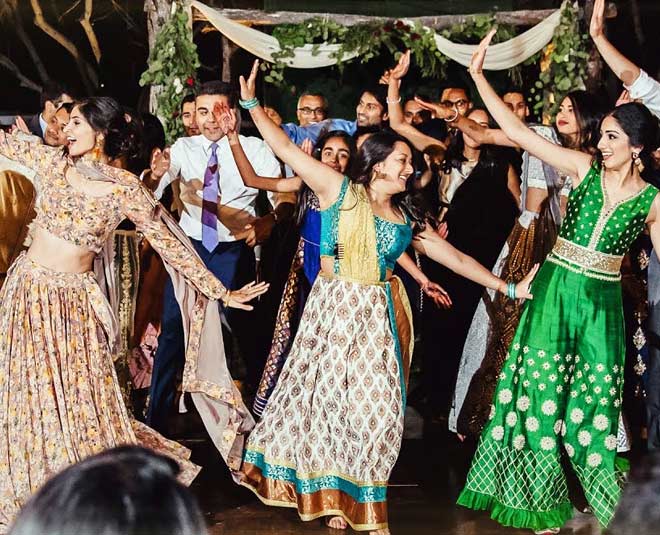 This would be really interesting. Ask the brides and brooms side to prepare some dance performances and perform them for the guests. Let the bride and the groom be the judge and make it a bit more competitive yet fun with a prize for the winning team.
Pass The Pillow
Well, old is gold. This game is surely known to all and has been played for a long time. We will still tell you the rules to be on the safer side. Make everybody sit in a big circle and give a pillow (ways to reuse old pillow) in one person's hands. Make a person in charge of the music. Make that person turn around and play the music. As soon as the music plays, the people in the circle have started passing the pillow.
The moment music stops, everyone has to stop. The person with the pillow in his/her hand has to complete a dare given by everybody else.
Newspaper Dance
This is a very simple game and is filled with fun. Just give all the couples a newspaper (benefits of reading newspaper) of an equal size and ask them to stand on it. Play the music and everybody has to dance on the newspaper. The couple whose foot is out of the newspaper is out.
Every time someone gets out, other people have to fold their newspaper and dance again. If no one gets out for 5 minutes, ask everyone to fold their newspaper and resume dancing. The couple standing last wins.
Don't Miss: Janamashtami Special: Here Is the Story Of Meera Bai And Her Devotion For Shri Krishna
Fashion Show
A fashion show is a great idea, especially for Indian wedding functions where people go all out for their attire. Just put on a ramp and ask everyone for a cat walk on the ramp. Don't forget the background music to get everyone in the mood. The best song for this would be 'fashion ka jalwa'.
Don't Miss: Did You Know The True Meaning Behind These Indian Wedding Rituals?
Props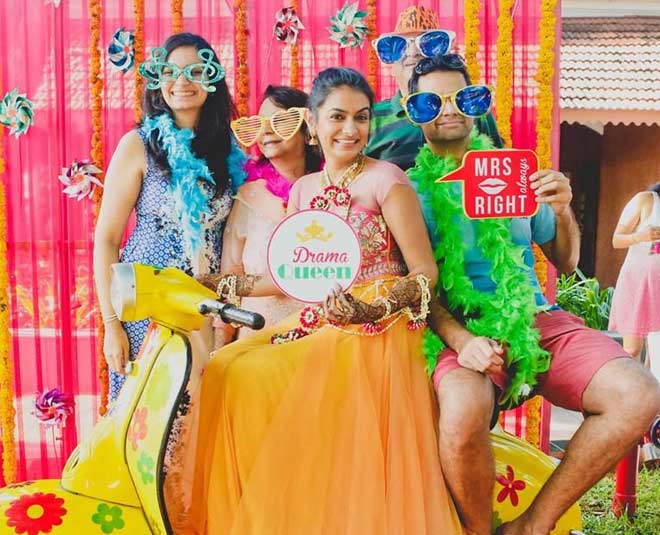 This is the generation of social media, so, everything obviously has to go on Instagram. So, why not make everybody's pictures a bit extra quirky and vibrant with some fun props. So, get some tags, quirky glasses and other things and have the best photoshoot.
For more such stories, stay tuned to HerZindagi!