5 Kitty Party Themes That Will Make Your Party A Super Hit
Hosting a kitty party any time soon? These themes will certainly make your party a hit!
One of the best ways to divert our minds from the pressure and enjoy ourselves to the maximum has been attending kitty parties! The games, dressing up, chit-chat sessions, we cannot possibly point out the one thing that was our favourite because there are so many!
However, the one thing that really stands out at a kitty party is the theme! The more exciting the theme is, the more fun people are going to have at the party!
So, if you are soon to host a kitty party or even want to keep things in mind for the time you host it, we suggest you pick a theme among these five exciting themes!
Back To School
This is going to bring back all your childhood memories! Keep the theme as 'Back To School' and have lollipops, candies, pizzas and burgers for food. Make sure all the ladies come dressed as school-going children and you can stand out at the party by posing as the teacher! Decorate using alphabets, blackboards, chalks, pencils etc! Play music that was popular when you were in school and let the party begin!
Go Goa Gone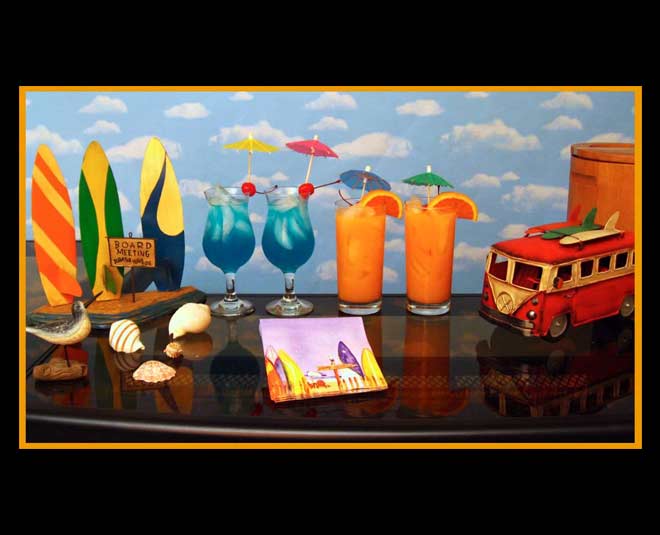 Image Credit:i.ytimg
How many times have you made plans to go to Goa but for some reason or the other had to cancel it? What is the hype in going to Goa when you can bring Goa to you? Have the next kitty party in the theme of Goa and go all out with the celebrations. Have tiny umbrellas, sunglasses, photo booths, hats for decorations. Make a selfie corner where the guests can use all the props and get their pictures clicked. For food serve seafood and french fries. Since beer will be too casual for a party like this, make some yummy cocktails or mocktails and vibe in your own goa!
Stary Night At B-Town
Who said you are any less than a celebrity? Have Bollywood as a theme and make all the guests dress up as their favourite movie characters. If you do not want any clashes and repetitions, you can even assign one actress to each guest and let them pick their favourite look! For games, make them play 'guess the Bollywood movie' and imitate their character!
Don't Miss-Host A Memorable Get-Together With Family or Friends With These Tips
Where All The States Meet
Image Credit:i.ytimg
This is going to be a fun and colourful get-together where every guest will be dressed in the traditional outfit of the state they hail from. Can you imagine the beautiful pictures that you will get to capture which will be so full of colours and cultures that it will make all those people who are not a part of your party suffer from a major FOMO!
Don't Miss-This Is How You Can Celebrate Your Dog's Birthday
Retro Party
This is going to be a fun gathering where all your friends will be dressed in retro outfits and makeup! Thy can pick retro movies, music videos or any look that used to trend before the 2000s! You can play old songs and only post black and white photographs for the day!
We hope you enjoyed reading this article and will be picking these themes for your upcoming party! If you wish to read more such content, stay tuned to HerZindagi!