How To Clean Upholstered Headboard Stain: A Complete Guide
Check out the easy guide to remove that stubborn stain from your upholstered headboard.
An upholstered headboard adds a touch of opulence to your bedroom. The cozy feeling of just jumping onto the bed and having a peaceful sleep is accentuated when you see that soft padding over your bed. While the upholstery looks adds much class to your bedroom vibe, it is prone to get stained because of oil spills etc. In fact, the look of your upholstery can also get marred because of dirt and other food stains that inadvertently fall on your upholstery. You cannot stop these unfortunate mishaps from taking place, but you sure can clean it off like a boss such that it looks just as new as ever.
Moreover, your headboard needs to be cleaned thoroughly and every week. You might wonder why because it looks just alright, if you manage to save it from any kind of liquid spills. Well, your headboard is used for resting your head, and hence it is prone to capturing your sweat, makeup, and hair oils. A regular cleaning of the upholstered headboard hence becomes a requisite. To take all the pain of researching away, we bring to you the easy guide as to how to clean that stubborn upholstered headboard stain. Now, you can keep your upholstered furniture spick and span with a few easy tips.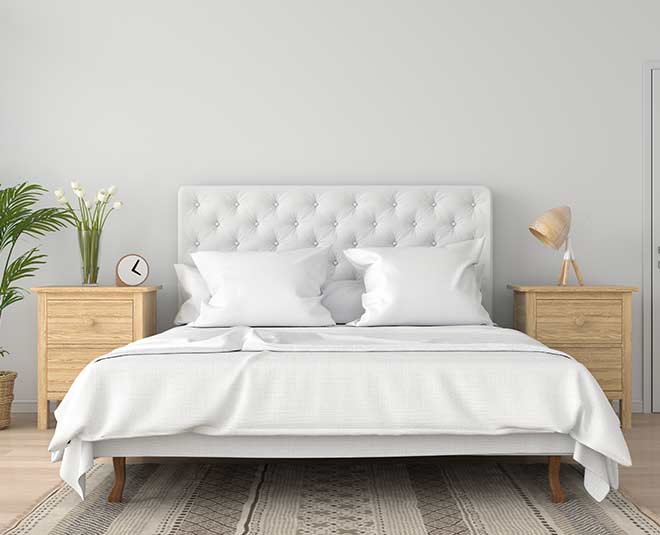 Things You'll Need To Make Your Upholstered Headboard Spotless
Baking Soda
Water
Fabric Cleaner (For example Vanish)
Linen Spray
Dry Cloth
Cleaning Upholstered Headboard And Making It Shine Like New!
Upholstered furniture needs to be cleansed with care and diligence. Cleaning upholstered furniture might appear to be an elaborate process. You'd be surprised by how easily you can clean this luxurious looking furniture of yours. First of all, you need to ensure that you are vacuum cleaning your headboard weekly. This shall help you get rid of the unseen dirt and dust particles sticking to your headboard. After having vacuum cleaned it, it's time for the fabric cleaner.
The one thing you must remember about using a fabric cleaner is that you must always test it on a patch before using it. If the fabric is spotting with the marks of the fabric cleaner, then you are good to go. Spray extra bit of fabric cleaner especially onto the stained area and clean it. For monthly cleaning, use linen spray.
Read More:Five Super Easy Tips To Remove Musty Smells From Upholstered Furniture During Monsoon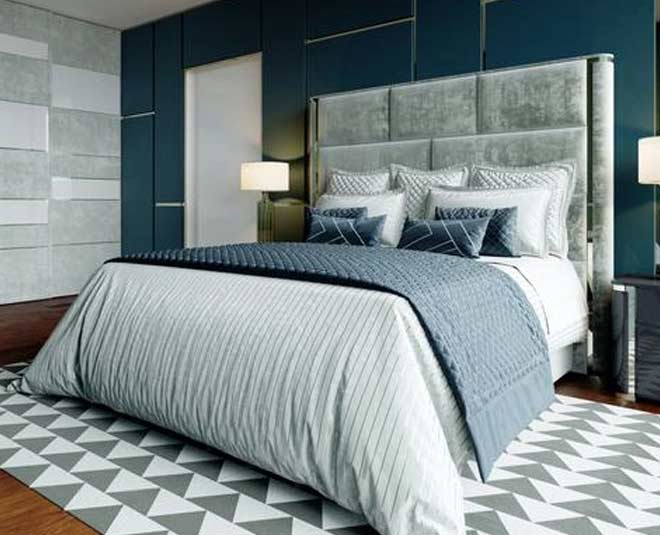 Spray the liquid over the upholstered area and then use a dry cloth to lightly dab over it. Additionally, baking soda is used to deodorise the upholstery. You can let baking soda powder sit on your upholstery for a few hours, before vacuuming the dirt away. Open up the windows and doors of the room to let the fresh air in, so as to let your upholstered bed air dry.
Read More:Easy Way To Deep Clean Your Bed Yourself
By following these steps, you will be able to keep your upholstered headboard as new as ever. Your guests are sure to be impressed by your immaculate bedroom. To bring out the best effect of the upholstered headboard, it needs to be speckless. Have your bedroom looking cozy and comfortable to the hilt by keeping your upholstered furniture neat and clean at all times. Upholstered furniture looks ritzy and classy. To maintain its everlasting charm, all you need to do is get it cleaned thoroughly once in a while.
If you wish to share any of your favourite tips to clean an upholstered headboard, do let us know by commenting on our Facebook and Instagram page.
Stay tuned to HerZindagi to read more such stories!