Some Cocktail Party Themes Curated Just For You!
From Bollywood themed cocktail party to a karaoke night, these ideas will certainly wow your guests!
You know how it feels when you take a cocktail that transports you to another world? Perhaps it's a traditional drink you enjoy that has been prepared so wonderfully that you have to take a time to savour it. Maybe it was a drink at a cocktail party that was so much fun that it stayed with you forever. That is the type of experience you can provide for your friends and family by throwing your own cocktail party. At your next in-person or virtual event, try one of these five cocktail party themes.
All Inclusive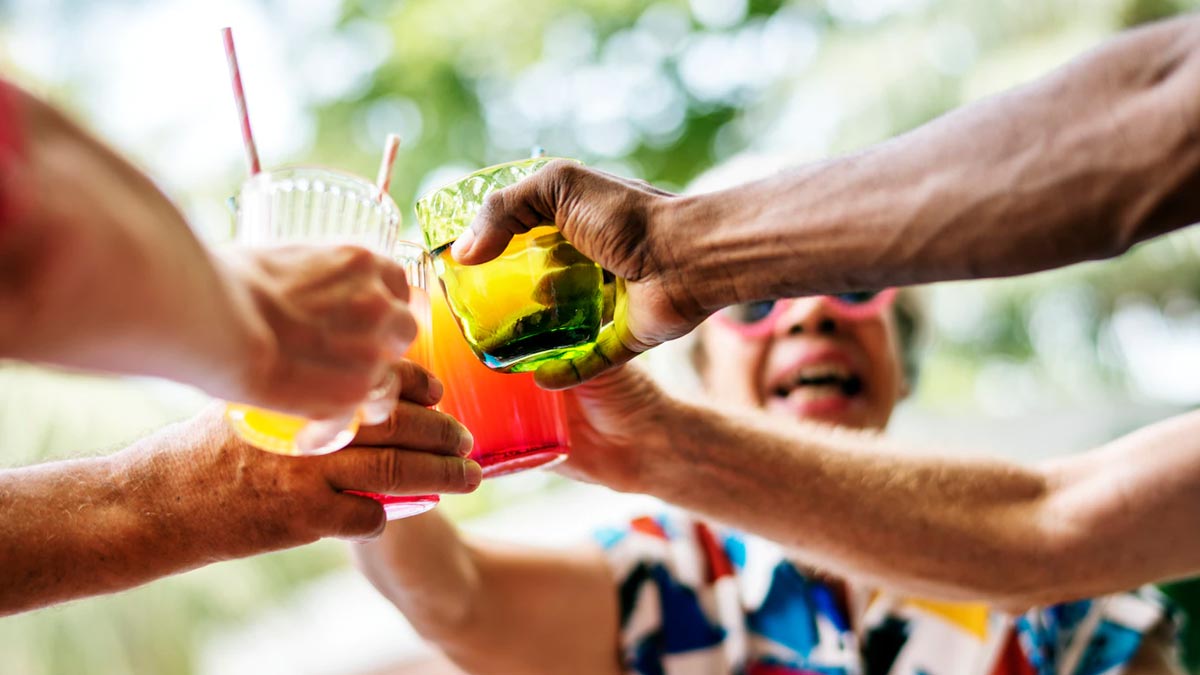 Cocktail receptions are the basis of any wedding ceremony. If you're looking for a theme for your forthcoming cocktail parties, the first one to consider is 'all-inclusive.' This theme is pretty suggestive to capture all of our country's rich cultures. You may certainly incorporate diverse cuisines and drinks from different states and to top it off, you may even request that your guests dress in traditional state's clothing.
Bohemian Touch
You should aim for vintage and boho decors for your wedding ceremonies. And, while we're talking about a few cocktail party themes, a 'Bohemian touch' needs to be at the top of the list. If you're seeking for a straight out of a storybook' theme, putting up boho rugs and lighting will provide you with all the beautiful vintage feelings you've been yearning for.
Playful Pool Party
This certainly appeals to millennials and Gen Z since what is a better way to celebrate the biggest day of your life other than with a pool party? You may host a sundowner or an evening pool party to offer your visitors the greatest experience of a fun and glamorous occasion, along with some hotshot drinks selected particularly for you and your wonderful friends.
Magical Bonfire Night
This theme is as lovely as it sounds. Is all about honouring the star couple's relationship. Because, let's face it, bonfire evenings are the pinnacle of expressing the magical spirit of your love. Consider holding your cocktail party alone with your friends and family, complete with live music and a relaxing campfire situation.
Don't Miss:Planning A Wedding? Here Are 5 Different Ideas For The Wedding Reception
Karaoke Night
Allow couples to sing it together. Plan it in such a manner that competitions are included to get everyone in a good competitive mood. Keep attractive rewards on hand for the winning teams. Make it more than just another karaoke night; make it the most unforgettable karaoke night. Make funny rules such as only Bollywood racy music being permitted, and clap loudly as the pair tries to keep up with the song.
Don't Miss:Bridal Checklist A Week Before The Wedding
Bollywood Retro
So far, this one appears to be the most eccentric and wacky. Who doesn't enjoy a theatrical flair at their wedding receptions? And what better place to absorb the drama and feel the nostalgic ambiance than Bollywood? You might ask your guests to dress up like their favourite classic B-town stars to make your cocktail party feel like a red carpet award event.
If you wish to share any interesting wedding planning ideas with us, then do let us know by commenting on our Facebook and Instagram page.
Stay tuned to HerZindagi to read more such stories!