Getting the perfect Christmas gift can be a task and you end up buying something cliched or completely useless. But what if you find options that fit a budget of Rs 1000, are super adorable and Christmasy and look thoughtful enough? This list is exactly that and is bound to bring a smile to your friend's, neighbour's, or relative's face.
The Purple Tree Cute Christmas Reindeer Tealight Holder (4 pc)
This adorable reindeer shaped tealight holder set of 4, is priced at Rs 999 and made out of cast iron. This would look lovely on a glass table of the receiver! It is a unisex gift so you do not have to worry about that either. In case you have new neighbours, these holders would work like a charm then as well. The size of these holders is 5.5x5x2 inches.
Reindeer Sleeping Eye Mask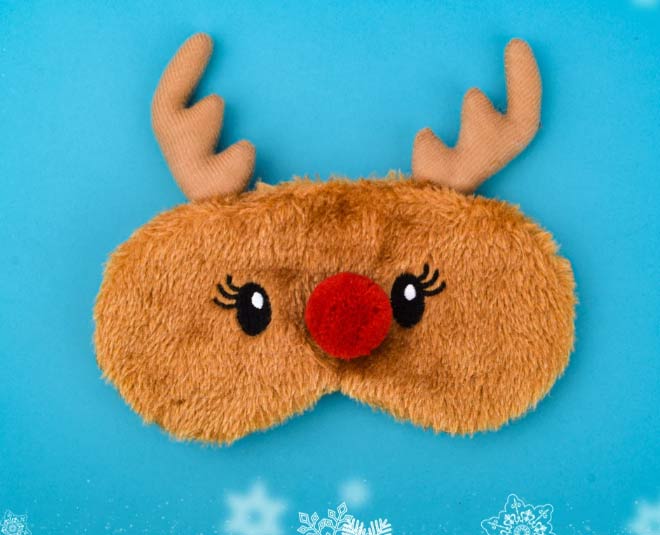 Sleeping is the first love of many but relaxing is something many of us on work from home are hardly getting to do. So this Christmas, get something thoughtful and cute for your loved one. This plush reindeer eye mask is just perfect and you can throw in a small scented candle ro make a complete set. It is priced at Rs 699, made from cotton with the size being 19 cm by 13 cm and has a comfortable elastic band attached to it.
Sleeping Unicorn Lamp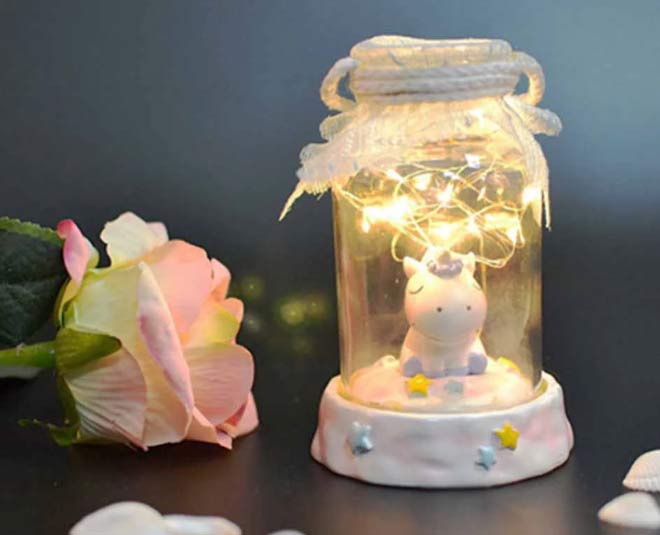 Many do not say it or admit it out loud, but unicorns are their weakness. They somehow exude positivity and happiness be it in whatever form. Here, we are considering an adorable unicorn lamp which is available at Rs 1099, just on the border of the budget but affordable if available on sale. It can elevate any space where you feel there is a lot of stress. This lamp is battery operated with a button on the back. Made of glass, the lamp uses button battery. Dimensions are 12 cms x 12 cms x 16.5 cms with the unicorn made of ceramic.
Santa Claus Felt Wine Bottle Covers (Set Of 2)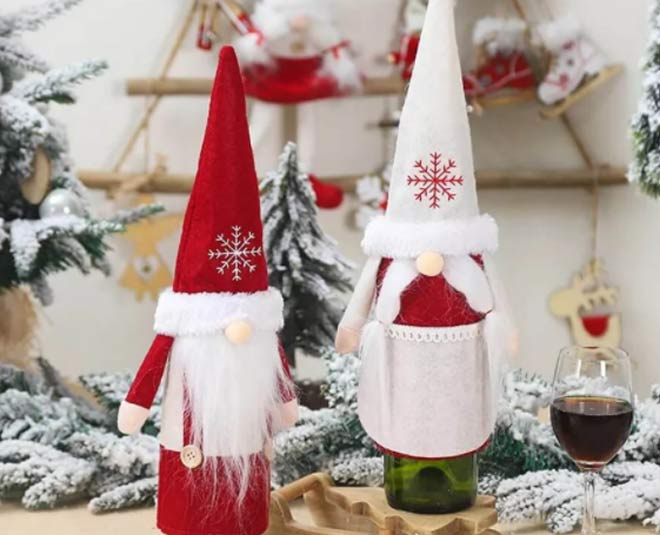 If your folks drink alcohol then this gift is just perfect for Christmas and fits "a little something" bill. Priced at Rs 550, this set of 2 wine bottle covers is a smart gift. The set features two covers in different designs. The 3D mustache and beard and a little snowflake on the cap are unresistable and is made of felt material with the dimensions being 15.4" x 5".
Fluffy Christmas Socks
Come winter and we look for all the comfy, soft and warming clothing. These socks are super soft, made of cotton towel material and priced at just Rs 350. You could make a set of 2 or club it with some cocoa powder for a warm mug of drinking chocolate, making it that perfect winter combination with a Christmas theme. The elastic fit is of crew length and one size fits all, men and women alike.
Don't Miss: Get Into The Christmas Mode With These Fancy Recipes
Christmas Stocking Scented Candle
You can never go wrong with candles especially when they are shaped like this! Priced at Rs 499, this candle is super adorable and makes for a good gift. It is a cute shoe design and available in three different colours --teal, red, and yellow. It also comes with a handle to hold the candle comfortably and has a calming scent.
So which gift idea resonates with you the most?
Stay tuned to HerZindagi and have a Merry X-Mas!