In today's times when most of us think that we are moving forward and things are changing slowly, some things happen that totally crush all our hopes of a positive change. One such recent incident is an example of the same.
On Thursday, a man was discharged by the Honourable High Court of Chhattisgarh who was facing trial for allegedly raping his wife. This was done because Indian law doesn't consider marital rape if the wife is above the age of 15.
What The Honourable High Court's Decision Says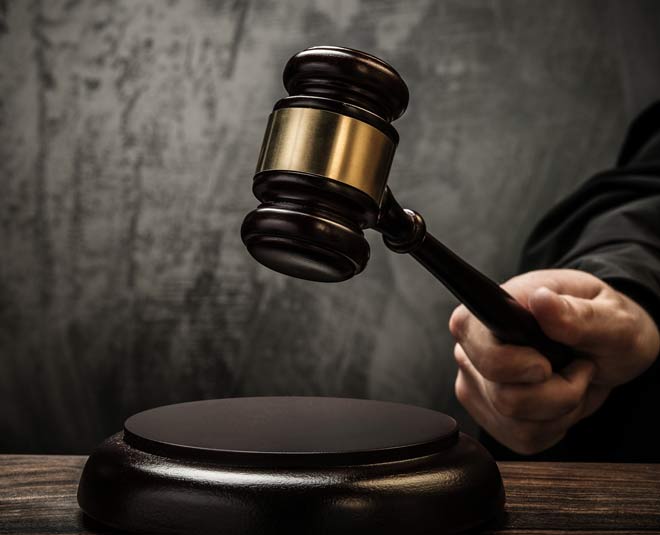 While hearing a criminal revision plea by the husband against the framing of charges based on the complaint by his wife, the charges under Section 376 which is punishment of rape were deemed to be "erroneous and illegal".
On The other hand, the charges upheld by the court against the husband are under Section 377 which is for unnatural offences and Section 498A which is relating to cruelty against women.
Honourable Justice NK Chandravanshi took his decision based on Section 375 which states that "sexual intercourse or sexual act by a man with his own wife, the wife not being under fifteen years of age, is not rape."
Hence, the judge noted, "in this case, complainant is legally wedded wife of applicant No. 1, therefore, sexual intercourse or any sexual act with her by the applicant No. 1/husband would not constitute an offence of rape, even if it was by force or against her wish."
The court sustained charges under Section 377, stating that "where dominant intention of the offender is to derive unnatural sexual satisfaction, repeatedly insert any object in the sex organ of the victim and consequently derives sexual pleasure, such act would constitute as a carnal intercourse against the order of nature."
What Was The Wife's Complaint About
The wife's complaint alleges that she was a victim of cruelty, abuse and dowry harassment just after a few days of marriage. She also stated that despite her continuous protest, her husband had unnatural physical relations with her. He inserted his finger and radish in her vagina even after the wife's disapproval and protest.
Taking into consideration the allegations of cruelty which were backed by her parents and "neighbouring witnesses", the judge held, "I do not find any infirmity in framing charges under Section 498-A/34 of the IPC against the applicants."
Don't Miss: Mother Teresa's Birth Anniversary Special: Interesting Facts About Mother Teresa That You Did Not Know!
Is There A Law On Marital Rape In India?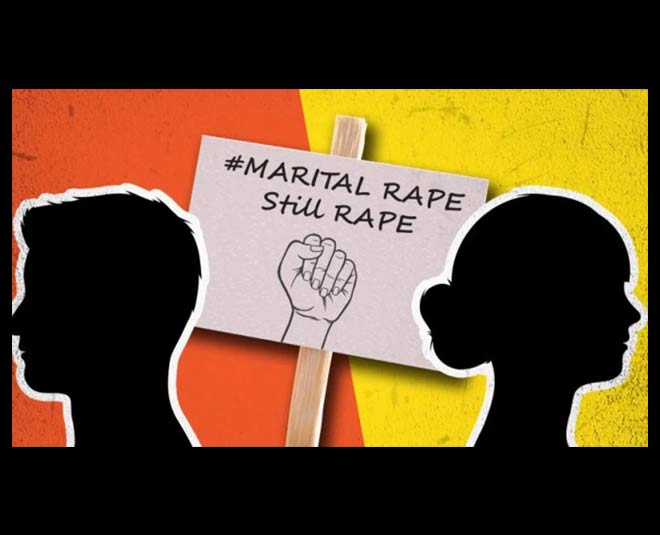 The answer to this question is NO. In a country like India, where sexual violence against women is excessive and all kinds of atrocities are committed, marital rape is not considered a legal offense unless the wife is a minor.
You will be surprised to know that the 'Protection of Women against Domestic Violence Act, 2005' which was amended only for the reason that legal help can be given to women and they can be saved from any kind of violence, in that also marital rape has been declared as domestic. Violence has not been made a part. Overall, it is considered as the right of the husband by law.
Don't Miss: Nisha Rawal - Karan Mehra Case Row: Can A Woman Legally Do Anything If She Finds Husband Cheating On Her?
How The Judgement Appears As Per The Law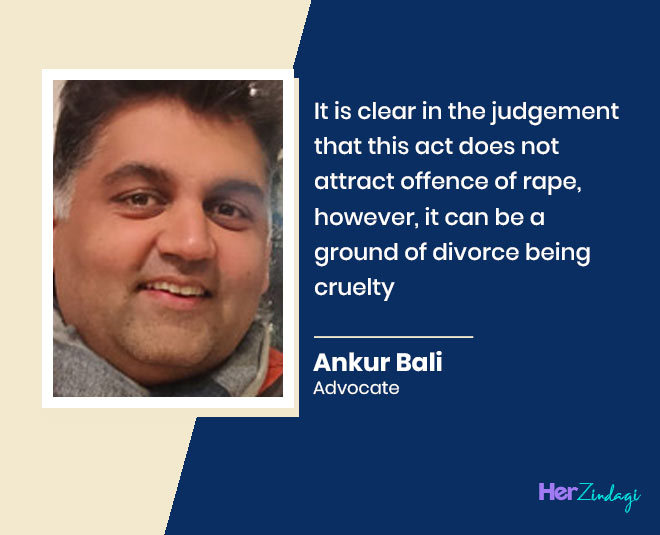 Senior advocate Ankur Bali says, "It is clear in the judgement that this act does not attract offence of rape, however, it can be a ground of divorce being cruelty". It is true that marital rape is not an offence according to the law, however, it is an ethical offence.
However, it might be recalled here that in a recent judgement, the Honourable High Court of Kerala allowed a woman to file for divorce on the basis of marital rape earlier despite the absence of the said law.
Is There No Respite In Sight?
What accounts to debate over this subject has been the absence of a law that allows a wife to file a rape case against her legally wedded husband since the law believes that there is no way to determine if the act of love was forced or by consent. However, this brings us to the very basics of our societal structure and the need to amend it if we wish to see a society that respects its women as much as it claims to be.
The crucial part of sensitising our boys right in their childhood to their early manhood is the key. It is unsafe for women to be out there because the boys and the men make it so. It is thus, imperative on part of the parents to have parenting that resonates with the changing times and holds the child responsible for their actions from an early age.
And yes, may we say that the law of the land too, needs to take into account the changing course of society and should be made in tune with how human behaviour impacts our actions.
What is your take on this? Do you agree with us or have a different point of view. Do share your opinions with us.
For more such stories, stay tuned To HerZindagi!