For people who were willing to get married, the year 2020 has been really torturous. Most of them, had to postpone their weddings to the post lockdown period and now that the lockdown was finally lifted, people are getting married. From top celebrities like Neha Kakkar to Kajal Aggarwal, Sana Khan and Gauhar Khan.
And if you too are one of the people who are getting married soon then take a look at these hacks to make your D-day a little easier. On your big day, you definitely need to be equipped with some interesting beauty, makeup and general hacks that would actually help you to be prepared for the hiccups that could come up and spoil your mood/outfit or hinder the joy. Therefore, her are some really cool bridal hacks that will help you have the wedding of your dreams without any glitches. So, take a look at this.
Beauty & Makeup Hacks For Brides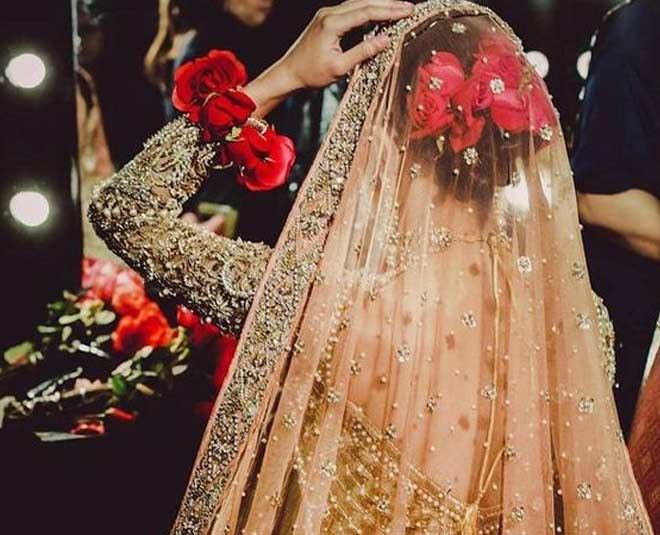 Always remember to keep a backup of the lipstick your makeup artist is applying on your lips. Just in case your lipstick becomes flaky or starts to fade out, we don't want you to be worried about ruining your look.
To avoid crusty lashes, due to the weight of the mascara and falsies, coat your lashes with a layer of vaseline, this will condition them and will make you feel way better.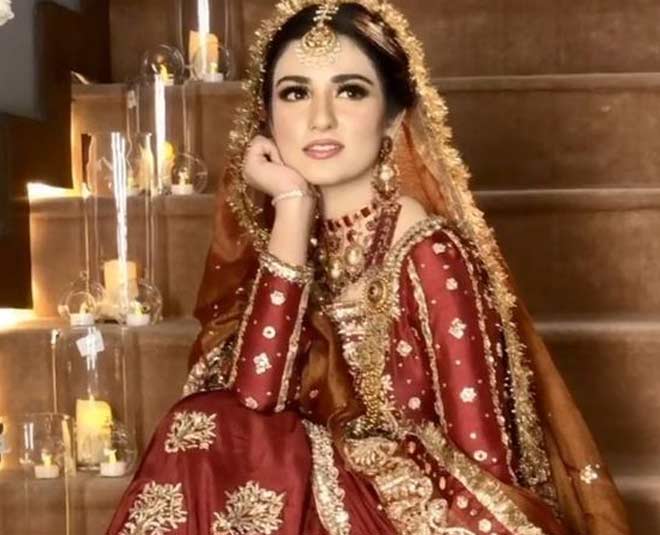 Just in case your backcombed hair has become unmanageable, use a nice shower followed by deep conditioning your hair and detangling it with your fingers, this will prevent hair breakage and pain.
Prepare an emergency wedding kit that will carry stuff like a last minute touch up compact, a perfume, double sided tape, bobby pins, a small setting spray, wet wipes etc.
Never dress up in your actual outfit before the right time, that means, just wear a bathrobe or a shirt while you're getting the makeup done. After the makeup is complete, don your princess attire and get ready.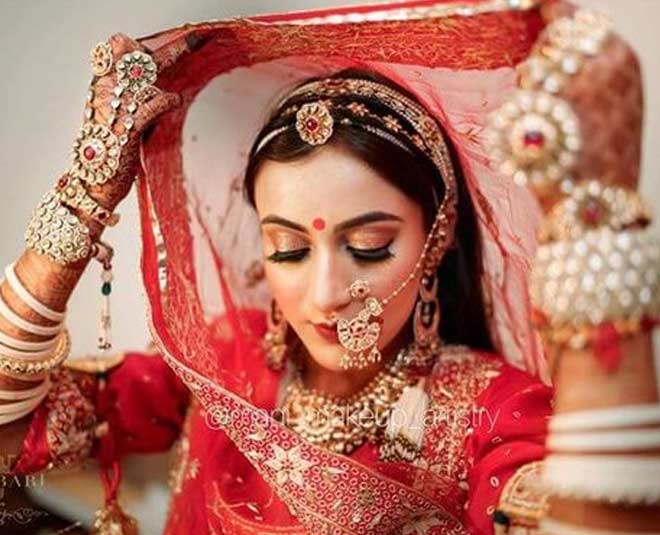 Always carry tissues along with you, this will help you wipe off the sweat that may otherwise ruin your makeup. Not only that, tissues will come in handy for wiping your dress off too, just in case something spills on it).
Use a teeth whitening gel to enhance the colour of your teeth, this will make your photographs look super attractive.
Use a long-lasting perfume or just carry a handy pocket perfume.
Footwear Hacks For Brides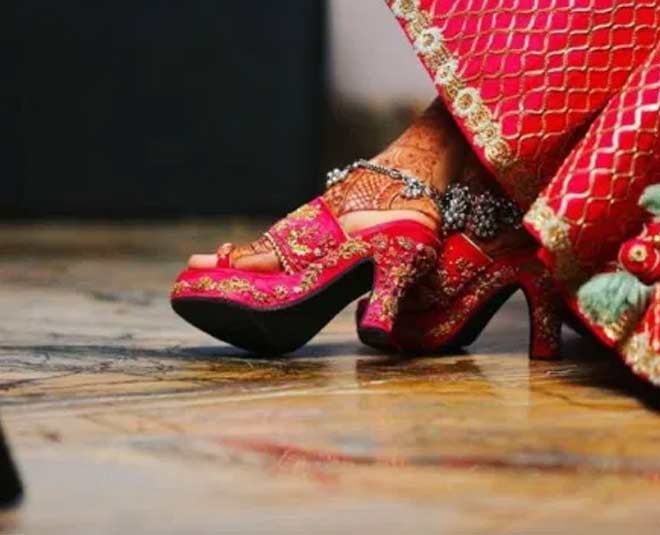 You wouldn't want your exquisite pair of heels to stick in the grass, would you? Of course no. So, we will tell you this, wear heel protectors after wearing your heels and this would come in as a saviour for you.
New pair of shoes are often very smooth and slippery, therefore it is advisable to wear your heels before the occasion, just to rough them up. This will prevent you from slipping over your shoes and ruining the rock and roll.
Sweat can accumulate on the side of the footwear(payals design for brides) and may cause trouble, just sprinkle a little bit of talcum powder on the side of your footwear and keep a small pocket talcum ready to avoid any problems.
Pre-wedding Hacks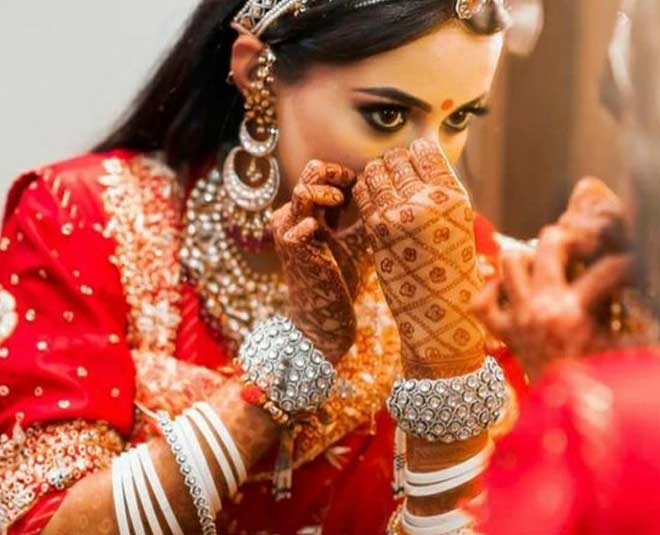 Just before your function begins, use some tea bags to fight the bags that are created under the eyes due to the lack of sleep during the wedding ceremonies.
Stuff yourself with a filling breakfast on your wedding day so that you may not feel very hungry all day, even if you don't have anything to munch on. Or you can keep energy bars for mid-day cravings.
You can also drink a cup of peppermint(health benefits of peppermint oil) tea to avoid those wedding day jitters, this will make you more relaxed and will help you keep calm.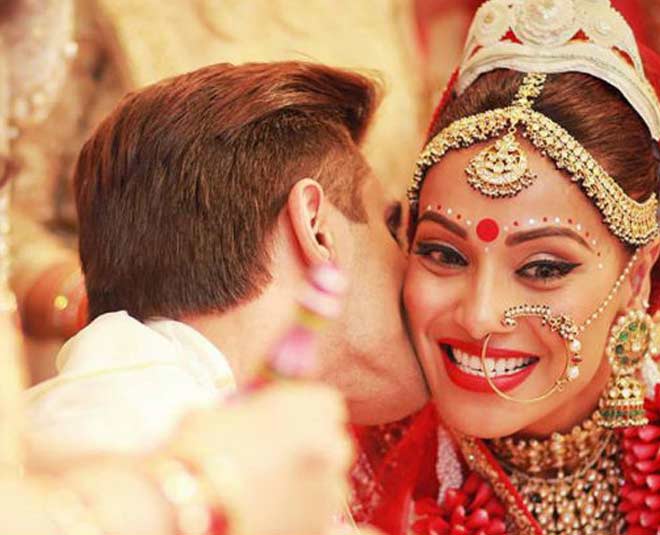 Don't miss: 6 Things You Need To Keep In Mind While Wearing Cancan Petticoat Under Lehenga Or Gown
If you liked reading this article, then stay tuned to Her Zindagi for more such pieces.