The world has never been so desperate for the New Year to come and we sure have many expectations from it. This pandemic has brought life to a standstill with the economies crashing down, people losing their jobs, their peace of mind. So what is it going to be this year? Will you get a new job? Will you get that pending promotion and salary hile? Is your business going to get better? Here are the predictions made by astrologer Pandit Manish Sharma as per Zodiac signs, that will answer all your questions.
Aries
Your career graph is predicted to be a good one in the new year. Those employed will get new opportunities at work. You will be able to complete and accomplish them all which will make your bosses support you and laud your efforts. January, April and Septembers are the months for you when you will get opportunities you must seize as they will add to your career path.
If you run a business then this year is going to be a balanced one with great but bad news as well. The beginning of the year may not be as good for your business but post-April, it will catch up with the pace and flourish.
Taurus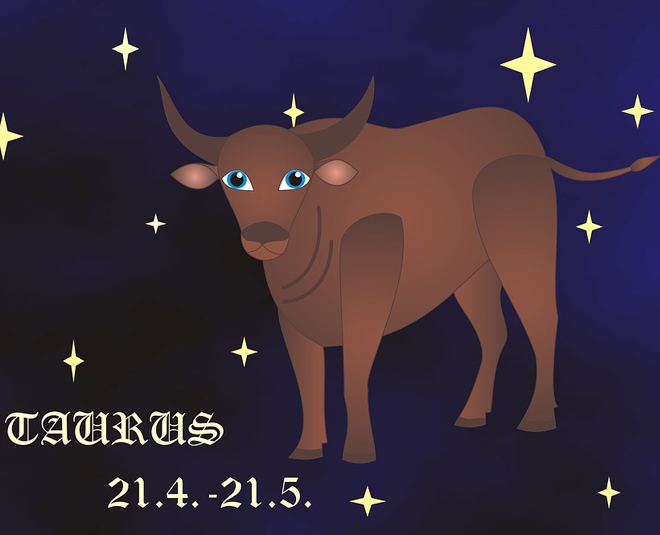 A good year for you indeed, 2021 will be lucky for you. Whatever planning you do or decision making, you will get a lot of support. Due to your good work, your seniors will be very happy with you. Those employed may even get promoted. This will boost your financial status and you may also get transferred to a nice place.
The month of May could be a bit challenging. Whether you are a business person or employed, give your all to your work. You will have to work extra hard in this month. Businessmen or women should refrain from new partnerships while employees should try not to get into arguments and becoming a bait to misunderstandings is very much possible.
Gemini
It may be a year of ups and down for you. At the beginning of the year, you may have to battle challenges. Your enemies will try to try everything possible to add obstacles in your path. Those employed may feel like changing their workplace. Even those running a business have to be a bit careful. In the months of June, September, and October, be extra careful. On one hand, you may get good opportunities but the catch is that you make one mistake, it will all be ruined and you may end up losing those opportunities.
Cancer
This year for your career is predicted to be excellent. Besides your promotion, you will get a push in your salary as well. Business runners as well will get some new projects and you may even have to travel abroad due to work. Your lucky months will probably be January, March, April and December. However, in February, June, August and October, you have to be a bit careful as your enemies are capable of adding obstacles in your path.
Leo
Your hard work will get you accolades this year. Not just this, you will be able to make space and win hearts at work as well. It is possible that your enemies may try to harm you but they will not be successful. From June to October, you may experience some obstacles. During this time, try not to travel as this will affect your career.
Bussiness runners may need to be careful if they are beginning with anew project. Think it through as it could also cause a loss.
Virgo
The beginning of the year will be good for you. Your bosses will help you move forward at work and be very supportive. This year you will get an ample number of opportunities to change your job. However, it is important that you see all pros and cons. In case you do go forward with it, the months between April to September are lucky for you.
If business people want to get into a partnership with anyone then this would be a good year for you. But do not start or set up some new business as it may just be a huge loss.
Libra
You will be a bit lazy which is why you may not feel like working. This will be an issue especially in the beginning of the year. If you do not shed the lazy attitude, you may end up losing some good opportunities. From March to June you may be very lucky. Employees may also get a promotion and for your good work, you may also be praised by your seniors.
The business runners of this sign may have a good year. Instead of focussing on big projects, concentrate on the small ones as this will not just add to your income, and in case you lose money, it will not burn a hole in your account balance. If you are in partnership, then make sure everything and step are clear, or else you may also get cheated on.
Don't Miss: Overview Year 2021 Horoscope: The New Year Life As Per Zodiac Signs
Scorpio
In case you make any plans, you may not be successful. This may lower your spirits and waiver your self-confidence and you will not be able to do your job properly. Due to this attitude, you may even lose good opportunities. Do not do anything that can affect your work life. Try not to change your workplace or start a new business this year.
Sagittarius
The year might begin with bad health which may not encourage you in concentrating on work but your confidence and determination will make you fly high and work hard. Even your bosses will admire you and praise you for the positive attitude.
In case you plan on changing your workplace this is a good year to do so. Business people will also see a good time. In the months of March, April, and September, you can also start a new project.
Capricorn
You may get new responsibilities which you will be able to handle well. You will also be lauded by your seniors for good work. If you are into business then this year will bring you profits. Be a bit careful between June to October as you may face obstacles that could prevent you from doing well. You may have to work extra hard. Post-October, you may get some good news.
Aquarius
You may be a bit tensed about work but your determination will make you shine through. Those employed may get a job change opportunity right at the beginning of the year. In case you do not take that offer, keep a cordial relationship with your colleagues. By the end of September, your hard work will pay off. The problems you have been facing since the beginning of the year may end by this month. It is quite possible that due to work you make travel plans abroad.
Business people will get their luck in the months of January, February, May, August and December. Just do not plan on starting something new this year and do not even invest in something new either.
Don't Miss: Weekly Horoscope Dec 7 To Dec 13: Here Is What Your Zodiac Sign Will Experience
Pisces
You will be as busy as a bee on the work front. Those employed will get a lot of support from their bosses. You may even have to travel due to work. In case you have been looking for a way out of this workplace then you are in luck as it is predicted that you may get a good opportunity and this is the year for you. However, if you do go to a new place, the beginning will be tough.
If you are running a business, you may not make as much profit but you will not go into losses either. In case you want to start something new, the time span between April to September is good. It may not give you instant profits but see it as a long-term project.
Stay tuned to HerZindagi for more on Astrology and the New Year.