Bigg Boss 15: Disturbance In Paradise, Karan Kundrra And Tejasswi Prakash Face Issues With Each Other
With Salman Khan taking over on a Monday, Tejasswi Prakash and Karan Kundrra face issues with their relationship!
Being a new week in the house, Salman Khan took over on a Monday as he wasn't available on the weekend full time due to his commitment issues and entered the house with a task and cash prize in hand.
Rashami Desai, still bound to the jail, wasn't a part of the task just like the rest of the former VIPs, Devoleena Bhattacharjee, Abhijeet Bichukale, Rakhi Sawant, and Ritesh Singh.
Cash Prize VS Gharwaale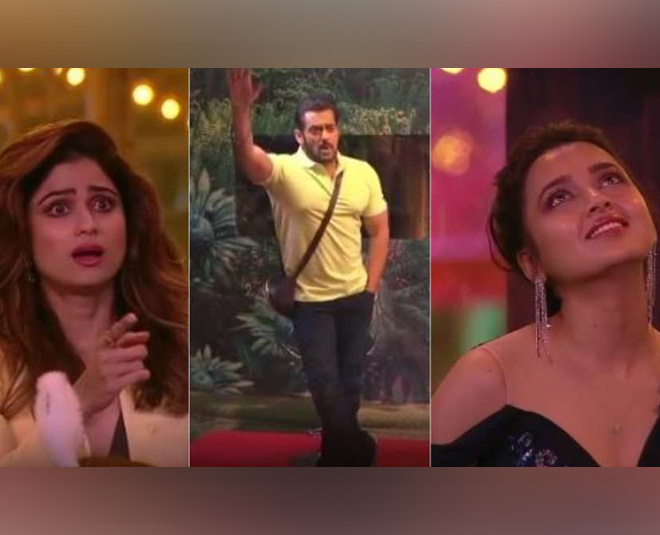 Salman Khan came inside the house with an opportunity for the rest of the house to be able to have a conversation with their loved ones through a zoom call in exchange for giving again money from the cash prize money that they could gain.
Salman Khan came with INR 15 lakhs, out of which the inmates could secure an extra INR 9 lakhs wherein Karan Kundrra, Tejasswi Prakash, Shamita Shetty, and Nishant Bhat refused to talk to their family members while Rajiv Adatia, Umar Riaz, and Pratik Sehajpal took the chance and gave up the money to talk.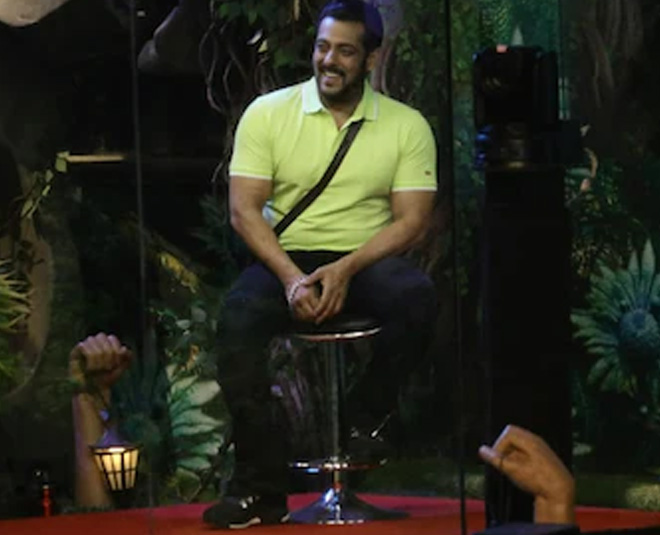 The ones who didn't take the chance to speak to their loved ones, Karan Kundrra, Tejasswi Prakash, Shamita Shetty, and Nishant Bhat, were surely seen being vulnerable but were also appreciated for being strong-headed and into the game paid by Salman Khan while Rajiv Adatia, Umar Riaz, and Pratik Sehajpal were taunted for the weak game pay they presented on the show and giving up on the prize money that could not be theirs in the first place.
Read More-Bigg Boss 15: Abhijeet Bichukale Calls Rakhi Sawant's Husband A Husband On Rent
Trouble In Paradise
After the task, Karan Kundrra was seen being emotional about him taking his firm decision on not talking to his parents. He had also thought of his parents scolding him on his relationship with Tejasswi Prakash on screen. Tejasswi Prakash was seen consoling her boyfriend.
The following day, the couple is seen having a conversation regarding their separate relationships with Umar Riaz during the task and without.
With Salman Khan pointing out Karan Kundrra as a toxic boyfriend, things seemed to have heated up between the two, Karan Kundrra And Tejasswi Prakash.
Read More-Bigg Boss 15: Rakhi Sawant's Husband, Ritesh Goes Violent During The Task For Prize Money!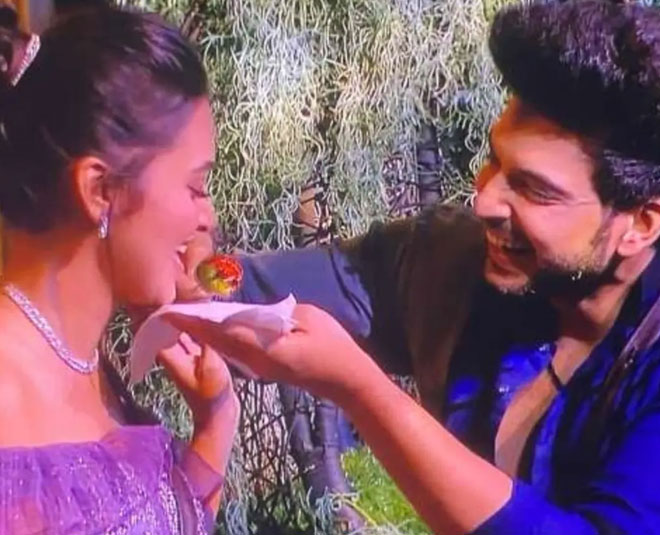 Tejasswi Prakash is seen having a conversation with Rashami Desai over issues between the two, which don't seem to have a full stop.
With Rashami Desai pointing out to Tejasswi Prakash about her insecurities regarding Karan Kundrra, Tejasswi Prakash seemed to have a weird expression and turned away, making it a joke in front of Rakhi Sawant and Nishant Bhat, to which she is later seen confronting Rashami Desai.
Rashami Desai doesn't seem to like the way Tejasswi Prakash has been handling her relationship with Karan Kundrra throughout the show and clearly states how far away from Karan Kundrra she believes to stay from in the distant future.
Do you think Tejasswi Prakash is turning into a possessive girlfriend too? Connect with us on Instagram and let us know! Stay tuned to HerZindagi for more!