At the onset of the last round of the task, Rakhi Sawant and Nishant Bhat were put against each other when Abhijeet Bichukale was asked to be the 'sanchalak'.
BFFs Nishant And Pratik
While deciding whom to support, Pratik Sehajpal is put into a dilemma about whom to support as Nishant Bhat wanted to nominate Devoleena Bhattacharjee in order to move ahead but Pratik Sehajpal didn't.
The two BFFs break into a huge fight and Nishant Bhat lost his cool while throwing his mic on his way to the washroom.
For Nishant Bhat, it's evident enough to see how Pratik Sehajpal always wants it to be his way and not go along with Nishant Bhat, and Pratik Sehajpal has a different opinion while the two are seen having different conversations.
Abhijeet VS Shamita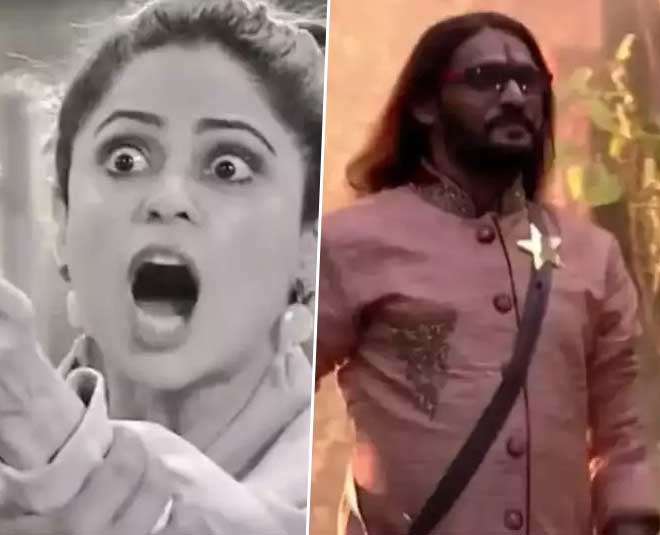 Abhijeet Bichukale and Rakhi Sawant were seen having a conversation when Shamita Shetty interrupted and pointed out Abhijeet Bichukale as a fool for saying out loud things that he shouldn't.
Abhijeet Bichukale brought up the topic of Shamita Shetty's sister, Shilpa Shetty as soon as Shamita Shetty left the scene of conversation and it felt like a comic scene between the two of them.
Read More- Get To Know The Rashami Desai 2.0 Version
Rashami Has A Problem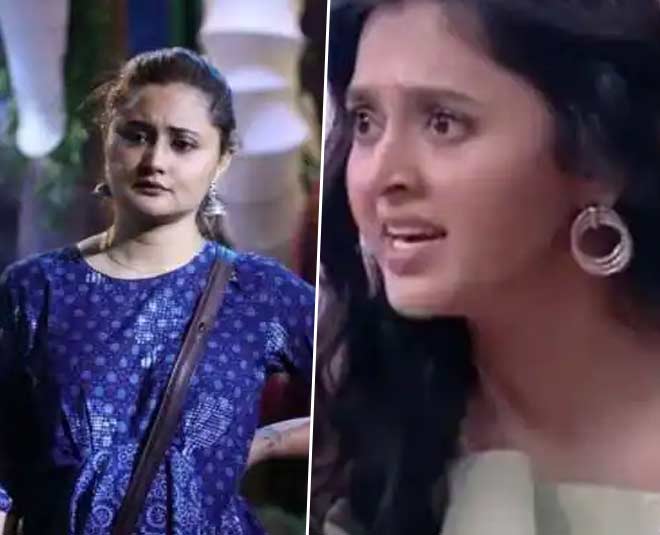 Umar Riaz and Rashami Desai are seen having a conversation on the bed when the two break out into a fight when it comes to Rashami Desai's notice that Tejasswi Prakash had been asking about the two's relationship.
Rashami Desai is later seen bursting out at Tejasswi Prakash and her relationship with Karan Kundrra while Rakhi Sawant is seen prompting in between with Umar Riaz not dating her outside the house.
Read More- Is Tejasswi Prakash A Possesive Girlfriend?
Task To The Ticket To Finale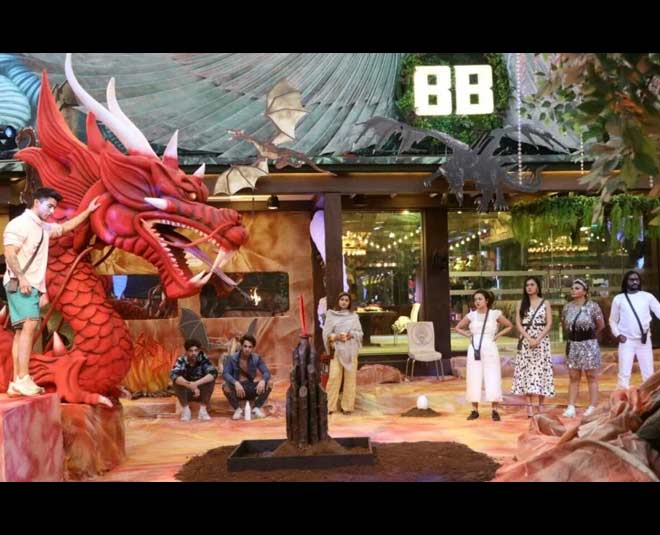 The final four, Abhijeet Bichukale, Karan Kundrra, Tejasswi Prakash, and Rashami Desai, for the week, are assigned with a task to the ticket to the finale week.
With all the rest of the inmates being a part of the gameplay, we see everybody taking part in the game with all enthusiasm and dedication to take their favourite person to the finale week.
We spot Pratik Sehajpal, Umar Riaz, and Devoleena Bhattacharjee getting extremely violent during the task as the three are on top of each other as they try to secure the egg to make it to the area to eliminate a lifeline of the other.
Rashami Desai's first lifeline is taken away as a result of Pratik Sehajpal winning the task in the first round.
Devoleena Bhattacharjee is very clear on how she supports Tejasswi Prakash and how she will also eliminate Abhijeet Bichukale on her very first chance.
Who's going to win this week's ticket to the finale? Stay tuned to HerZindagi for more updates!