Bigg Boss season 14 will come to an end tomorrow with 5 finalists competing for the trophy and a winning amount of Rs. 36 Lakhs.
Rubina Dilaik, Rahul Vaidya, Aly Goni, Rakhi Sawant, and Nikki Tamboli are the top finalists and we will finally get to know who will take home the title this season.
According to the top voting trends, Rubina Dilaik, Rahul Vaidya and Aly Goni are leading. Ahead of the finale, we conducted a poll where we asked our viewers to tell us whom they see as the winner of the 14th season.
HerZindagi Bigg Boss Poll Results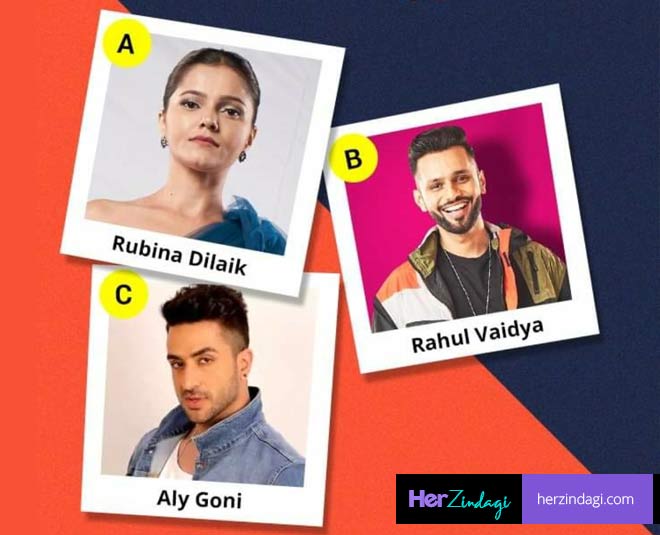 On our poll on Facebook, we asked our audience to tell us who has higher chances to win Bigg Boss 14 between Rubina Dilaik, Rahul Vaidya and Aly Goni.
As per our poll results, Rubina Dilaik is going to emerge as the winner of Bigg Boss 14 as per our readers. Some of our readers are also divided between Rahul Vaidya and Aly Goni. However, the votes are way lesser than Rubina Dilaik.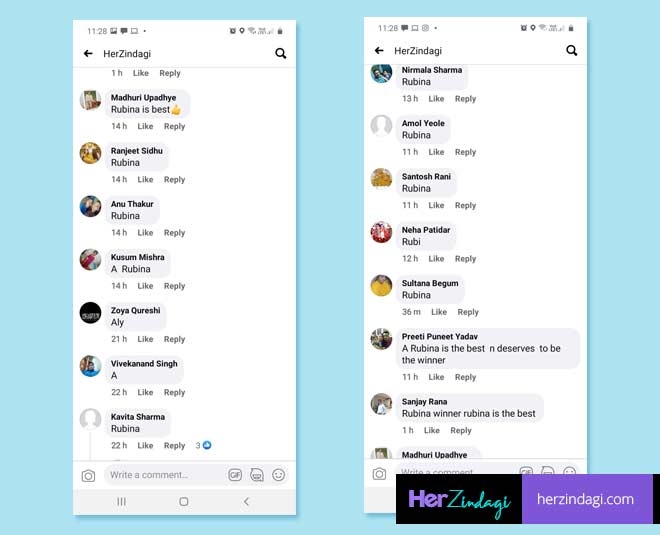 Interestingly, some of our readers think that Rakhi Sawant too should be considered among the winners of the show this season as she has much potential and is getting a lot of love from Bigg Boss viewers.
If you haven't already answered our poll then take it on our official Facebook page - www.facebook.com/HerZindagi/
Will It Be Rubina Vs Rahul?
A majority of Bigg Boss viewers think that the final fight would be between Rubina Dilaik and Rahul Vaidya as their differences have been the highlight of the season. While Rahul Vaidya voluntarily walked out of Bigg Boss earlier due to lack of enthusiasm, Rubina Dilaik has been a part of the show since day 1. Many felt that Rahul Vaidya won't get enough votes after his re-entry, however, he managed to make a place for himself in the finale week.
Both Rubina and Rahul have a huge fan base and getting a good amount of votes. However, it is difficult to say who will end up winning the race.
Don't Miss: Bigg Boss 14 Live Updates: Rahul And Rakhi Joke Around, Makers Announce BB 14 Awards
'Scene Paltega' Twist On Grand Finale?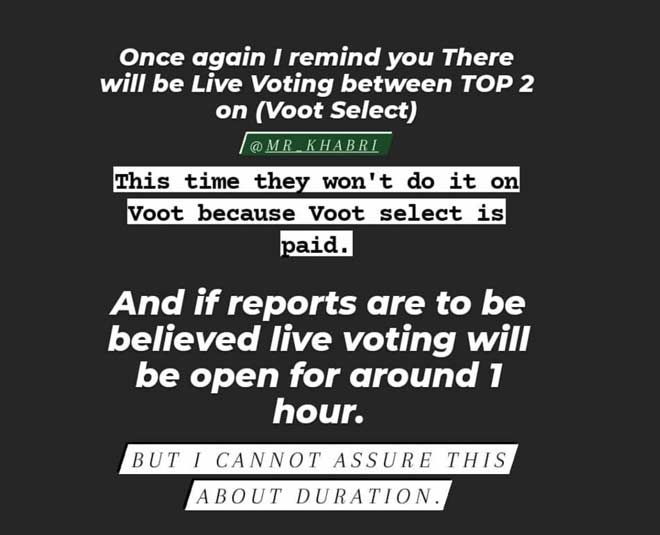 A lot of reports about the show makers planning a big twist on the day of the grand finale are doing rounds. If reports are to be believed, the makers are planning to do live voting for the top 2 finalists tomorrow. However, nothing is confirmed. The voting lines for the grand finale will close today at 12 pm.
Don't Miss: Tarot Card Reader Predicts Who Will Win Bigg Boss 14 Among Rahul Vaidya And Rubina Dilaik
All the top 5 finalists on the show have managed to win millions of hearts with their game on Bigg Boss 14. It will be interesting to see who finally wins the show. Also, knowing the kind of twists and turns the makers introduced this season, we can also expect a 'scene paltega' twist on the grand finale. What are your thoughts? Share with us! For live updates on Bigg Boss 14, stay tuned!