After a long wait, the new season of Bigg Boss started on Saturday. Seems like the show is living up to its expectations and has already made some serious fans. The premiere night was full of excitement and fun. Where on one side Gauahar Khan, Hina Khan and Sidharth Shukla entered the house as the Toofani seniors, there on the other side, the excitement quotient increased with twists in contestant entries. Abhinav Shukla, Eijaz Khan, Rahul Vaidya, Pavitra Punia, Jasmin Bhasin, Nikki Tamboli and Shehzad Deol successfully entered Bigg Boss 14 house, unfortunately, Jaan Kumar Sanu, Rubina Dilaik, Nishant Singh Malkani and Sara Gurpal were rejected by Toofani seniors.
Toofani Seniors Initiate Their Duties
All three seniors have been assigned specific tasks. Hina Khan is in charge of contestant's personal belongings and thing that they will be able to take from the brand new BB Mall that has been built inside the Bigg Boss 14 house. Hina will make her decisions on the basis on contestants' behaviour. Gauahar Khan will be looking after the kitchen and the food. She will be assigning the kitchen duties among other things. No will be allowed to take anything without her permission. Sidharth Shukla has been assigned to take care of the bedroom division by Bigg Boss. Contestants will have to work their magic to get the bed they want. Meanwhile, Rahul Vaidya has managed to complete the task given by Tofani seniors. The task was to get a kiss from a girl in the house. the 33-year-old singer convinced Pavitra Punia on the promise that he will help her going forward in the game.
Jasmin Bhasin Tries Getting A Bed, Rejected Contestants Sleep In Discomfort
Where on one side, popular TV actor Jasmin Bhasin is made efforts to convince in-charge Sidharth to allot her a bed, rejected contestants are having a hard time sleeping in the rejected zone. Rubina Dilaik, Sara Gurpal and Nishant Singh Malkani can be seen talking about how they will have to wait for the seniors for amenities. Meanwhile, Nikki Tamboli seems to have her eyes on the bed that has been assigned to Jasmin, saying that the view is good from there.
Gauahar Khan Assigns Kitchen Duties
The ardent Bigg Boss fans know that kitchen has been the battlefield for the contestants for always. Seems like this year scenario will remain the same. Gauahar gave Pavitra Punia cooking duty, and Shehzad Deol vegetable chopping duty. Sidharth on the very first day seems to be making bonds as he helped Shehzad Deol and Rahul Vaidya in chopping veggies. However, he has hurt himself that has left housemates worried.
Fight On The First Day
Did you really think that there won't be any fight between contestants even on the first day? Nikki Tamboli, who said in the camera that she is not interested in doing dishes due to her manicure, got into a fight with Shehzad Deol over their kitchen duties. Shehzad was seen discussing with Rahul Vaidya that Nikki is only trying to get attention by pointing small problems.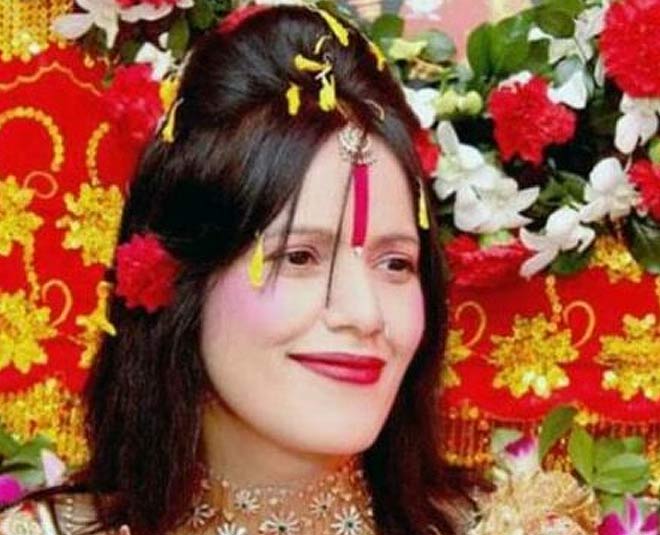 Radhe Maa Enters Bigg Boss House
The entry of self-styled God-woman, Radhe Maa made things quite interesting on the first day itself. She is seen blessing the Bigg Boss house. The spiritual guru is now interacting with the other contestants. She seems to be specifically liking Sidharth Shukla, to whom she said, "Jis bachche ke upar ma khush hoti hai, wo bacha bulandio ko chhota hai." The actor even touched her feet to seek her blessings. The fun doesn't just end here. Radhe Maa was also seen dancing in the Bigg Boss house, while others cheered for her! She also wishes Hina Khan a very happy birthday by crooning a song for her and blesses Jaan Kumar Sanu and Sidharth Shukla with sacred threads.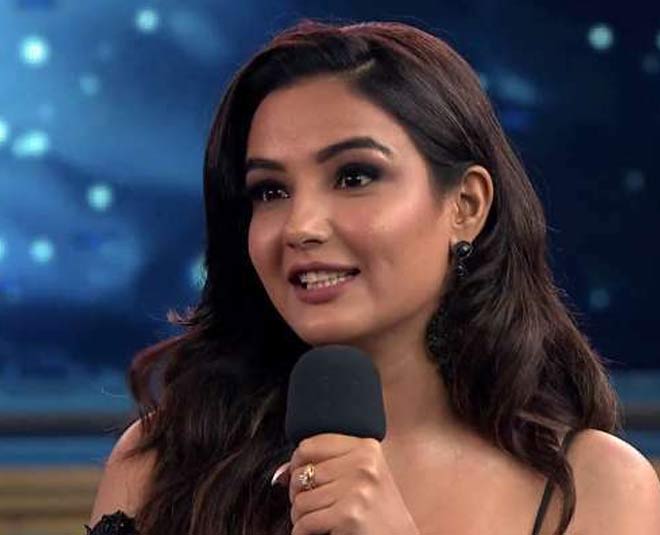 Nikki Tamboli Fights With Jasmin Bhasin
While Gauahar Khan was having a conversation with housemates to decide kitchen duties, Jasmin and Nikki get into a verbal spat since the 24-year-old model-actress refused to wash utensils. In the end, Jasmin left the conversation.
Nikki Tamboli & Jasmin Break Down
The fight between the two got intense with many, including Sidharth and Hina trying to resolve it. While Nikki is already feeling that other contestants are making her their target, Jasmin thinks she behaves like a child. However, both ended up crying with Sidharth Shukla comforting Jasmin. Nikki, on the other hand, has been assigned chopping job by Abhinav Shukla.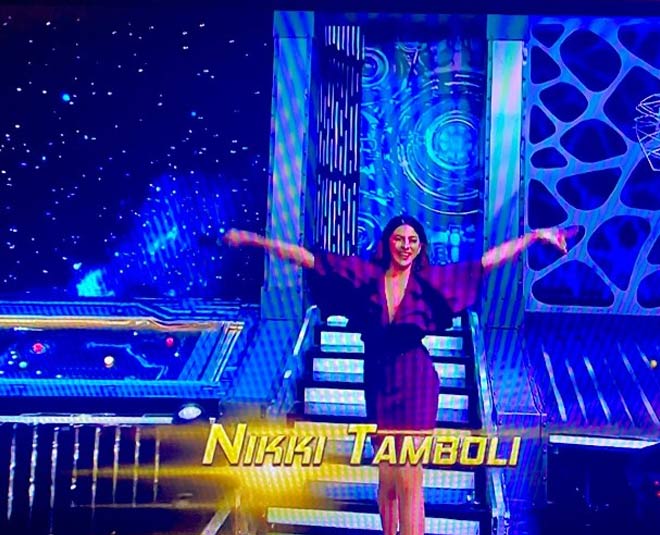 Gauahar & Hina To Make Things Difficult For Housemates
Both Gauahar and Hina are experienced players, who have come back with certain privileges in the 14th season of Bigg Boss. Fans have high expectations from both and seem like they are going to live to that. Gauahar while conversing with Sidharth Shukla revealed her plans that she is determined to target Eijaz Khan in the house. Hina Khan is not behind either, she said in the camera that she's going to make things difficult for the housemates.
Shehzad Deol Can't Stand Nikki
As Shehzad Deol asked Hina for a something from BB Mall, she assigned him a task, wherein had to say good things about Nikki Tamboli. While the task seemed simple, it didn't go well. Both Shehzad and Nikki got into a fight. Shehzad revealed what he doesn't like about the 24-year-old. It's her constant poking that he can't stand and the fact that she's not considerate about other contestants in the house.
Do let us know what you think about the new Bigg Boss 14 season on our social media handles. Stay tuned to HerZindagi to read more updates from the Bigg Boss 14 house.
Image Courtesy: Twitter (jasminbhasin, teamrubinadilai, Prince58219211, GABANI_DHRUVIL, BollySpy)