With the fear of third wave looming in the wake of the new Covid-19 variant, it is advisable to once again confine ourselves in our homes and avoid venturing out unless it's completely unavoidable. Thankfully, we now have a number of doorstep service providers, not just in metro but also in tier 2 and tier 3 cities, that cater to our different needs and requirements. Be it food delivery, availing salon services at home or even planning a move, there are service providers for every job and most importantly, they can be relied on as far as security and other such issues are concerned. To make the selection all the more easier for you, we have in this article compiled a list of a few most bankable doorstep service providers in India for different purposes.
Food Delivery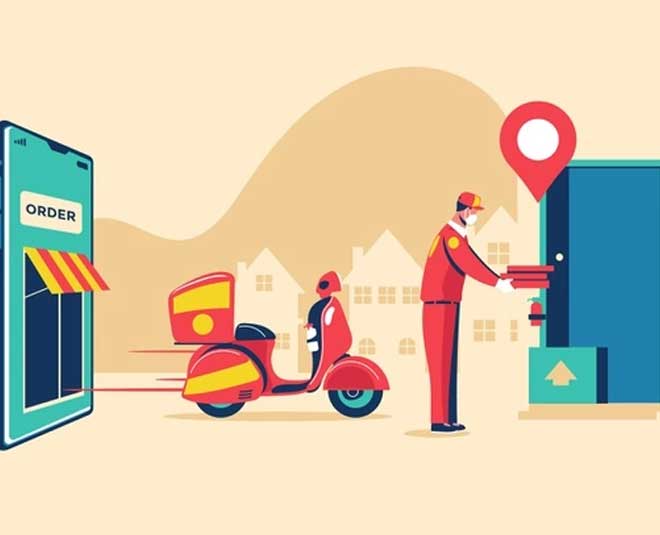 Remember the lockdown phases of last year when even the domestic helps could not venture into our homes or buildings? While a few managed by trying their hand in the kitchen, there were many who found it a better idea to increase their frequency of ordering food from outside. Amongst the most popular names used for the purpose in both pre and post-outbreak period has been Swiggy.
While the journey of the food delivery app/web platform started as an alternative to the likes of Foodpanda and Zomato, it is ruling the roost at present in the segment. Recently, the leading food delivery startup announced that it would invest an amount worth $700 million in its instant grocery delivery services. Therefore, from restaurant food to grocery at doorstep, Swiggy is definitely an ideal partner for the same.
Relocation
The outbreak of the pandemic and the lockdowns induced by it also resulted in many people who stayed in rented accommodations in bigger cities to pack their bags and head back to their hometowns in what was termed as mass exodus. This entailed huge reliance on movers and packers, who constitute a very scattered and disorganized sector. Shift Freight, a tech-enabled movers and packers aggregator - whose launch almost coincided with the outbreak - emerged as one of the most preferred doorstep partners for the purpose.
Currently having a pan-India network of movers and packers spread across different geographies and offering services like intra-city and inter-city home and office shifting, Shift Freight is undoubtedly amongst the most essential doorstep service providers, especially now when offices are being reopened and it's time for most of us to get back to work from office after a long time of work from home.
Don't Miss: 5 Things To Avoid A Month Before Your Wedding
Home salon
There were many who skipped haircuts and personal grooming for months to avoid any possibility of getting infected in a salon, where social distancing is practically impossible. However, there were a few smart ones who made use of Urban Company, which is believed to be one of Asia's largest online home service platforms.
With a few taps on your smartphone, you can book salon or spa services for different purposes like haircut, facial, cleanups, massage etc. In addition to it, Urban Company offers various doorstep services like cleaning, sanitization, AC servicing, laptop repair and house painting, among others.
Don't Miss: Add A Personality To Your House With These Quirky Hacks
Intra-city courier
On many occasions, we are left with no option but to travel for hours within the city to merely deliver a gift or an essential item. While the commute entails wastage of time, it once again brings us under the radar of the virus that has completely shaken our lifestyle. Therefore, instead of taking the pain on self, we can make use of the services provided by Porter, an app that serves all courier purposes.
Depending on the size, volume, weight and quantity of the consignment, one has the option to book a bike, a mini truck, a light commercial vehicle or a heavy commercial vehicle. All one needs to do is feed the pick-up and drop location, choose from the various vehicle options and get going.
For more such stories, stay tuned to HerZindagi!