'Bajirao Mastani' To 'Queen': Bollywood's 5 Best Supporting Women Characters
Aishwarya Rai Bachchan, Priyanka Chopra, Lisa Haydon, Shefali Shah, and Neena Gupta are among the best supporting women characters in Bollywood.
The famous quote that there is a woman behind every successful man also stands right when it comes to Bollywood. To better fit it we can say there is always a supporting woman character behind a successful film.
Bollywood films such as Bjairao Mastani, Queen, Darlings, and Badhaai Ho, among others were massive box office hits. Yes, they had powerful leads including Ranveer Singh and Deepika Padukone, Kangana Ranaut, Alia Bhatt and Vijay Varma, Ranbir Kapoor and Anushka Sharma, and Ayushmann Khurana, but without the supporting actors in these films, the ship wouldn't have sailed that smooth.
Here we are celebrating the supporting women in these films including Priyanka Chopra, Neena Gupta, Aishwarya Rai Bachchan, Lisa Haydon and Shefali Shah.
Bajirao Mastani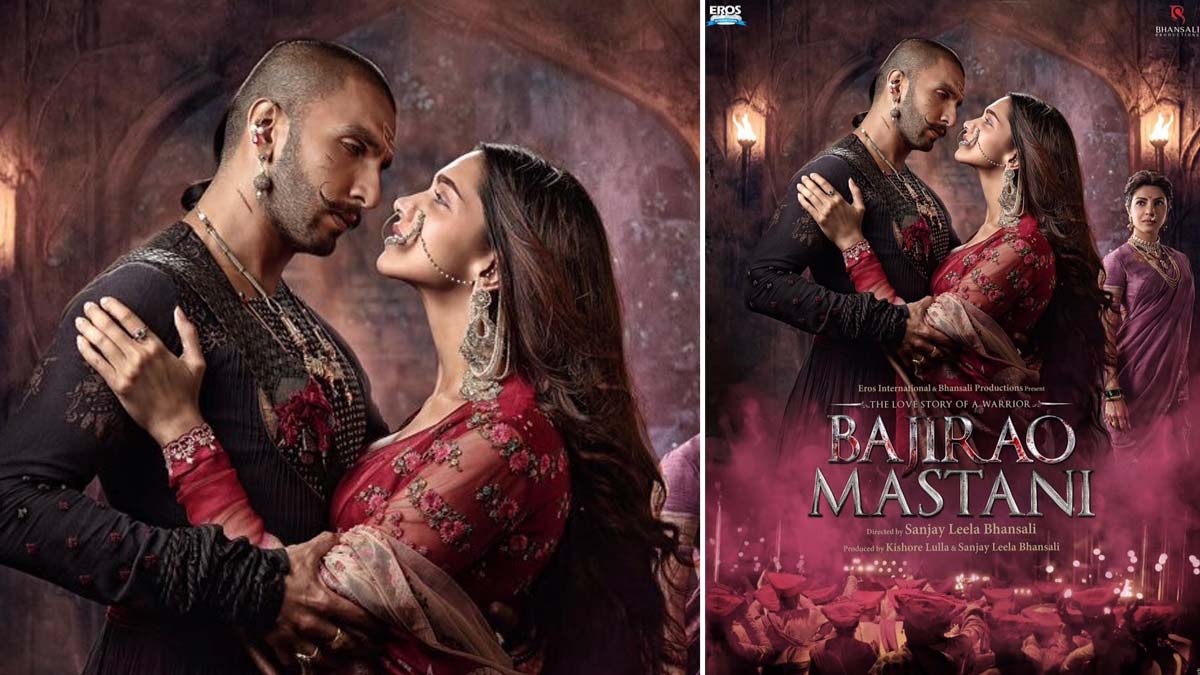 In a period drama film like Bajorao Mastani starring big actors, Chopra played the role of Kashibai, wife of Bajirao (played by Singh) while Padukone played Mastani, Bajirao's second wife. Chopra definitely struck a chord with the audience with her strong character portrayal and screen presence, with the way she owned both the character and the screen.
Ae Dil Hain Mushkil
With a lesser screen time than that of the lead actors in the 2016 musical romantic drama film Ae Dil Hain Mushkil, Aishwarya absolutely nailed her character. The actor plays a gorgeous and sensuous poet Saba who was introduced romancing Ranbir Kapoor when his character needed a shoulder to cry after his heartbreak, but eventually falls in love with him. Every 'shayari' that came out of Aishwarya's mouth was magic and she absolutely owned the screen with all her grace and gave us an unforgettable character from the film.
Don't Miss:Late Rakesh Jhunjunwala's Wife Rekha Owns Stocks Valued At ₹10,000 Cr
Queen
In the 2013 comedy drama film Queen starring Kangana Ranaut and Rajkumar Rao, Lisa Haydon lighted up the screen whenever she appeared. She was a stranger Rani Mehra (played by Ranaut) had met in a foreign country she went alone for her honeymoon. It was the first time Rani had gone out of her hometown and Vijayalakshmi (played by Haydon) had made her feel at home. The latter had taught Rani to live her life to the fullest and also portrayed a character who balanced between being a single parent and fulfilling the desires of a single woman.
Darlings
Shah portrays the role of Bhatt's mother Shamshunissa. In this dark comedy film Darlings, Bhatt's character Badrunissa is a survivor of domestic violence. Shamshunissa keeps encouraging her daughter to leave her husband, sometimes even going to the extent of asking her to kill him. Shah has done complete justice to the dark humor required of her character. Darlings shines bright with its storytelling and the lead duo's acting, but Shah stands out.
Don't Miss:Mardaani To Singham: How Female VS Male Cops Are Treated In Hindi Cinema
Badhaai Ho
In this coming-of-age 2018 family drama film Badhaai Ho, Gupta was showered with praises and critical acclaims for her performance in the film. She played a role of Khurrana's mother who got pregnant in her late 40s and essayed the character in the most realistic way possible. She stood strong through all the criticism she received from her own son, family and society for being pregnant at her age.