Even though the Ambanis are one of the richest families of the country, they brought up their children with middle-class values. Being the kids of Asia's richest man, you must be thinking Isha, Akash and Anant Ambani got thousands of rupees as their pocket money. However, you will be stunned to know that they got little amount as their pocket money during their childhood, maybe less than what many of us got in our times.
Many don't know that both Nita and Mukesh Ambani come from a middle-class background and they made sure that they raise their kids in a way that they never misuse the money of the family.
In an interview, Nita Ambani talked about raising her kids. She said, "When my kids were still young, I'd give them Rs 5 each every Friday to spend in the school canteen. One day, my youngest, Anant, came running into my bedroom and demanded he be given Rs 10 instead. When I questioned him, he said his pals in school laughed whenever they saw him take out a five-rupee coin saying, 'Ambani hai ya bhikari!' Mukesh and I couldn't help but crack up."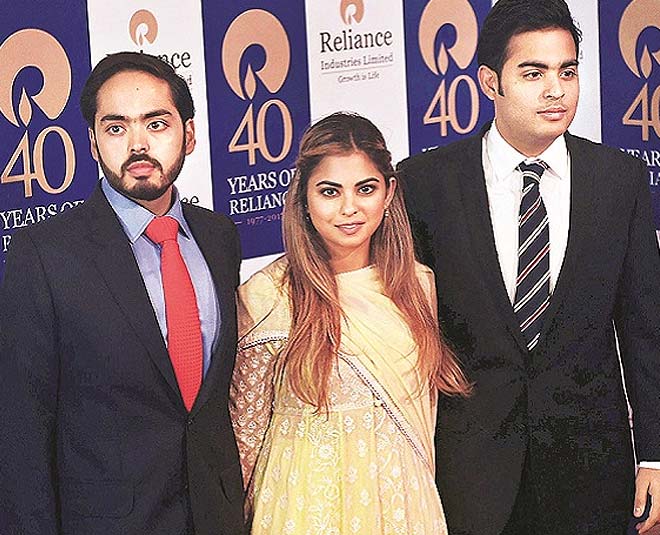 Nita Ambani also talked about her own upbringing. She shared that her mother was a disciplinarian and they were just allowed to go out four times a year. They were not given any pocket money in their childhood.
Don't Miss: Take A Tour Of Nita And Mukesh Ambani's 4,00,000 Sq.Ft. Mansion 'Antilia'
Nita Ambani also shared that she always wanted Mukesh Ambani to influence the kids. She said, "I told him you may be busy influencing the future of Reliance and the country, but you better influence the future of your kids too. I believe that it's not just quality but also the quantity of time spent with the kids that makes them sound individuals."
Don't Miss: Salary Of Mukesh Ambani & Nita Ambani's Security Guards Will Make You Feel Really Poor!
Nita Ambani's upbringing helped her children understand the value of money. In one of her interviews, Isha Ambani also talked about it. She talked about her upbringing and how they were raised to have the same values their parents grew up with. She said, "The surprising truth is that though my parents were exceptionally busy, they were really hands-on. I was born in 1991, right after Liberalisation, which was a real inflection point for the Indian economy—it was the first time that Indian companies could dream of global scale. I saw my father work very hard to chase that dream and build Reliance into the organisation that it is today. And though he worked long hours, he was always there when we needed him. At home, we were raised to have the same value system that our parents grew up with. They made sure we understood the value of money, hard work and humility."
Now, this is one important lesson, all parents must learn. It is so essential to make your kids understand the value of money. Even when the Ambani kids, Akash, Isha and Anant had all the privileges, they were given a limited amount to spend as pocket money and this taught them to value money.
The Ambani clan is an inspiration every day! Even being one of the richest families of the world, they stick to their roots and that has surely helped them see success all these years.