Both Anil Ambani and Sushmita Sen's personal life made headlines years back. Business tycoon Anil Ambani and Bollywood diva, Sushmita Sen's names were often linked with several celebrities of the B-town.
In today's throwback story, we will take you back to the time when rumours of Sushmita Sen and Anil Ambani were doing rounds all over the internet.
When Anil Ambani Fell For Sushmita Sen
Anil Ambani is one of the India's well-known businessman. Back then, Anil Ambani made headlines for his link-ups with Bollywood queens. Right from Preity Zinta to Aishwarya Rai, rumours of his affair always made news even post his wedding.
Reportedly, after Sushmita Sen won the title of Miss Universe in 1994, she started attending a lot of events. During one event, she met Anil Ambani. Anil Ambani fell for her when he saw her for the first time. Though he was married to Tina Munim back then, it couldn't stop him from falling for the Bengali beauty.
Did Anil Ambani Gift Sushmita Sen A Diamond Ring?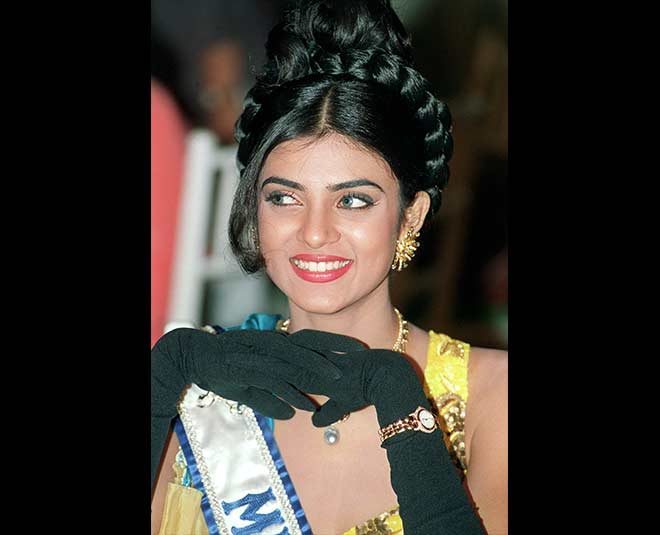 According to a report by newsable.asianetnews, Anil Ambani was very interested in Sushmita Sen even after being married to Tina Munim. He even gifted her a 22-carat diamond ring.
When Sushmita Sen's Daughter Rennee Was Rumoured To Be Anil Ambani's Daughter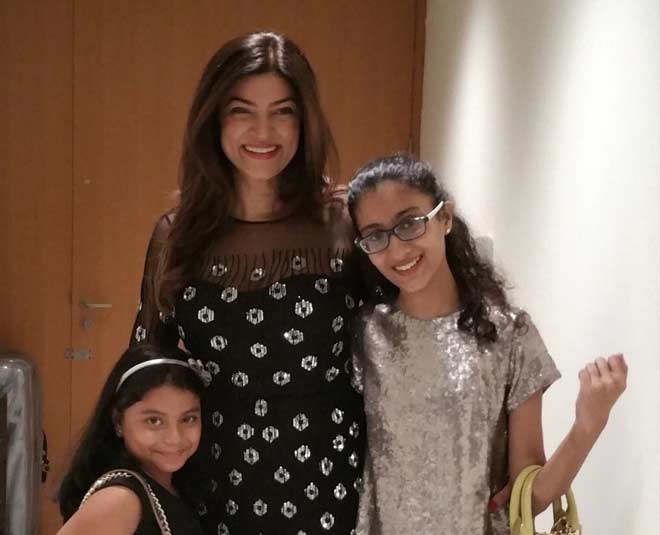 As per a report by Oddnaari, when Sushmita Sen was linked with Anil Ambani, there were rumours that Sushmita's daughter Rennee is actually Anil Ambani's daughter.
Anil Ambani And The Women He Dated
Anil Ambani's name was also linked with Aishwarya Rai and Preity Zinta. Aishwarya Rai was snapped with Anil Ambani on many events and this is what sparked the rumours. However, Aishwarya Rai cleared the air in an interview. As per a report by newsable.asianetnews, Aishwarya Rai said, "I sit back and wonder why my name is used all the time to garnish something. When I learned of it, I went through a mixture of emotions. I rarely meet him. The last we met was at Bharat Shah's birthday bash, and we were sitting at a table with Tina and others. I was taken aback. I was also shocked to learn that I had a prenuptial agreement of crores of rupees with him. Hello, is it me they are talking about?"
Don't Miss: See Pics: Lawn Area, Temple, Study Room, Here Is How Tina And Anil Ambani's House Look From Inside
Anil Ambani fell for Tina Munim when he first saw her. He asked her on a date but she refused. However, she finally went on a date with him and it all started. They dated for a few months and their relatioship made headlines. While the two planned to tie the knot, Anil Ambani's family was concerened about bringing a daughter-in-law home from the film industry. Due to family pressure, the couple called it quits.
Tina Munim moved to America to study interior design. Tina and Anil Ambani didn't speak for about 4 years. Anil Ambani got numerous marriage proposals but he refused to all of them. Later, when an earthquake hit California in the year 1989, Anil Ambani called up Tina Munim to ask if she was alright and hung up when he got to know she was okay.
View this post on Instagram
That one phone call somewhat brought the two back together. Anil Ambani then spoke to his parents and convinced them for his marriage with long time girlfriend Tina Munim. The two are now married for 30 years and parents to two sons - Jai Anmol and Jai Anushul Ambani.
Don't Miss: These Unseen Pictures Of Tina Ambani, Anil Ambani With Family Are Priceless!
Sushmita And The Men She Dated
Other than Anil Ambani, Sushmita Sen's name was linked up with a lot of other celebrities including Muddassar Aziz, who is a writer turned filmmaker, actor Randeep Hooda, filmmaker Vikram Bhatt, celebrity endorsement manager Bunty Sachdeva.
Sushmita Sen is currently in a relationship with Rohman Shawl. The two started dating a few years ago. Both Sushmita Sen and Rohman Shawl have been quite open about their relationship. Speaking of their marriage plans, Rohman Shawl in an interview shared that they are already a family and when the marriage happens, they won't hide it.
What are your thoughts on Sushmita Sen and Anil Ambani's link-up? Share your thoughts with us on our Facebook page. For more such throwback stories, stay tuned!