Over time, the concept of dating, matchmaking has got a new definition. Things have gone digital with advancement in technology and now we have an array of apps that are contributing to India's changing matchmaking culture.
Today, one can find their soulmate in just a few clicks. Traditionally, Indian families relied on their relatives and friends for matchmaking but now a trusted dating, matchmaking app can help you find your partner easily.
One such matchmaking app is andwemet which helps urban Indians looking for a long-term meaningful relationship find a match. We spoke to Shalini Singh, Founder, andwemet recently and talked about modern dating, finding love on dating apps and more.
The Concept Of Modern Dating
Dating has transformed over the years especially post the pandemic. Talking about modern dating, Shalini Singh, co-founder, andwemet said, "I would like to define "modern dating" as dating where the rules for dating are decided by the individuals in question. If this is to be believed, then it makes the construct of dating very dynamic and personalised. Implementation of such a concept enforces equality between two individuals and makes a fair attempt at removing gender bias. Being a believer of the feministic ideology, I think this concept should resonate with the women of today. Having said that, it takes two to date, I really don't think it is a battle of the sexes. For such a concept to be successful it requires if not more, at least equal participation from both sides. That is how we should evolve as a society and we are already experiencing the change for the better."
Finding Love Via Dating Apps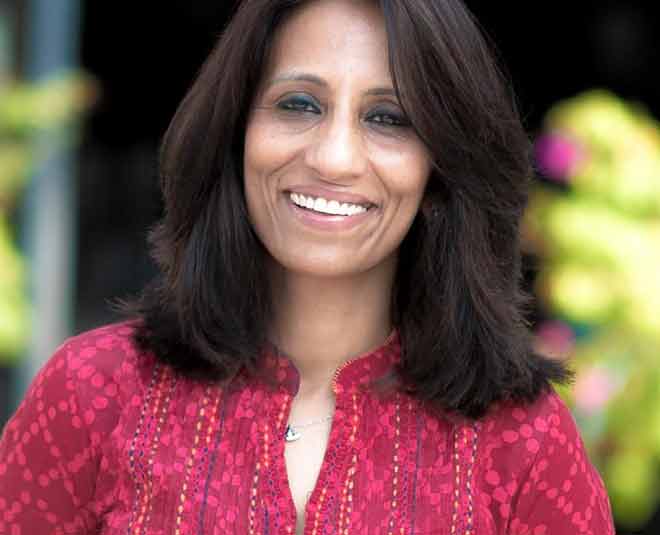 A lot of adults are sceptical if they can really find a love match online. We asked the founder if one can find true love via dating apps. She shared that though it is a common question, she finds it stereotypical. She further shared, "Dating apps are simply another vehicle which enables you to meet your special someone. So, in a nutshell, to answer your question a big "Yes". In regard to true love, I don't know if anyone can really ever define what it means, however from what I know, to sustain a lasting bond the following elements are necessary: compatibility (be it emotional, social, cultural, financial), and need for communication. When these 2 come together, they allow us to sustain the bond."
On Women Uncomfortable To Talk About Their Dating Life
Dating is not restricted to a certain age group. People of all ages are now on dating apps. However, many women are still not comfortable when it comes to talking about their dating life. We asked the founder what contributes to it. She said, "Comfort of expression comes from the environment and the social/ cultural construct we reside in. Women in their mid to late 20's are comfortable talking about their dating experiences and also about being on dating platforms, however single Indian women in their 30's or 50s are not, despite actually being on platforms themselves. This is because of the whispers in society's corridors that question a woman's single status as soon as she hits 30, not realising her reasons for being single."
Reason Behind Women Being Single In Their 30s And Beyond
Times have changed, more and more women today in their 30s or beyond are single and their are various factors that contribute to it. Talking about the same, Shalini Singh shared, Relationships are warm and enduring and do provide emotional support, but we need to understand that despite wanting to be in a relationship there are reasons why a woman is single in her 30s and beyond. They may be because:
- She has priorities which took precedence over finding a life partner
- It is also possible that the woman may not want to be in a relationship.
- She has not found success in finding a life partner
- Her earlier relationship failed
- She was not emotionally and mentally ready to be in a relationship."
Women are now looking to marry later and she shared that matrimony age is moving from 18 or 21 to 25 years and beyond as per data.
Dos And Donts To Follow When On A Dating App
Though there are no specific rules to follow when on a dating app, it is best to have an understanding of how things will work the best for you. Shalini Singh, founder, andwemet shared a few dos and donts.
It starts with understanding what you're on the platform for, i.e something serious or casual.
- Once you arrive at an answer, select platforms available which can meet those needs
- Do not be in a hurry on an outcome. Take time in getting to know the prospect partner before you get emotionally tangled. This is where most of us slip, but it is important to consider. Keep in mind that it takes a few weeks to know more about an individual's personality.
Don't Miss: Want To Cast A Lasting Impression On Your Date? Try These Psychological Tricks
Concerns Around Dating Platforms
Though dating apps have become quite common and used widely, many women still have concerns and this is one reason that prevents them from getting on these applications. Talking about the same, she said, "The concerns are the same for any individual, irrespective of the medium you chose for finding a partner. They are concerns of authenticity and trust for a whole gamut of things from as basic as name, age, and relationship status, to other complex things such as values and personality. One thing I agree with here is that the online dating industry has not been very successful in ensuring the authenticity of its members and this in more ways than one has largely contributed to stereotyping the online dating industry. We at andwemet are very conscious of this fact and have built a process to avoid such an occurrence."
Don't Miss: From Romantic Dates To Sharing Memes, Study Shows What Love Means To The Indian Millennials
Divorced/Separated Women Finding Love On Dating Sites
There is this deep rooted idea ingrained in the minds of many individuals that women who have separated or divorced their partner are shameful. The perception doesn't seem to be changed but can they find love on such dating sites. "It does not help being in a dead relationship and it is important to empower yourself and plough through. Having said this, separation and divorce in urban India is slowly being accepted and all including those divorced have the right to find love, " she said.
Share your thoughts on this exclusive conversation on our Facebook page. For more such interviews, stay tuned to HerZindagi.