During the past two years when times have been difficult due to the coronavirus, we have also witnessed some goodness in the world when people came forward to help others. A simple act of kindness can change the world.
As the year 2021 is about to end, let's have a look back at some random acts of kindness that won our hearts in the year 2021.
Papiya Kar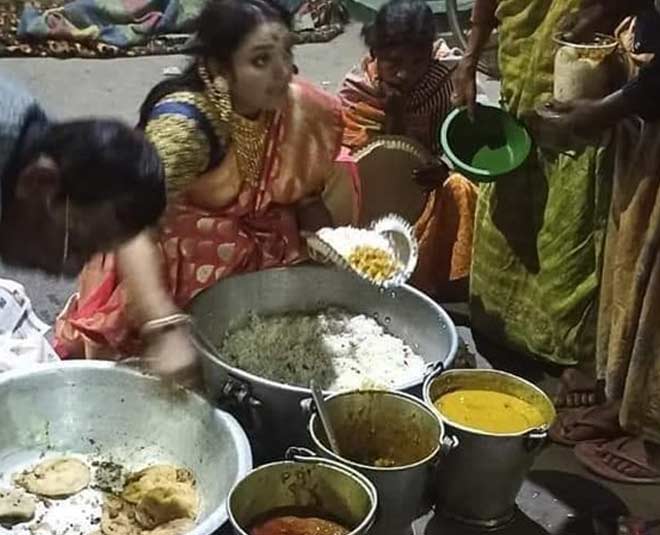 Indian weddings are especially grand including decorations, rituals and even food. This leads to a lot of wastage which is quite inappropriate. However, Papiya Kar, a woman from West Bengal came up with an amazing idea to not let any food go waste as she distributed all the leftover food to the needy.
Papiya was dressed beautifully in an Indian attire and was serving food to children, rickshaw drivers and others. She filled metal containers and distributed all this food leftover from her brother's wedding reception. This is a great way to ensure that nothing goes to waste and also, to ensure that nobody goes to sleep without food.
Yogesh And Sumedha Chitale
The retired couple sold their family's jewellery worth Rs 1.25 crore. This great sum of money was raised for a unit that would generate oxygen at the Siachen base hospital to provide enough oxygen for 20,000 Indian Army soldiers.
For their great work, they were called and honoured by our Prime Minister, Shri Narendra Modi.
Rasik Mehta And Kalpana Mehta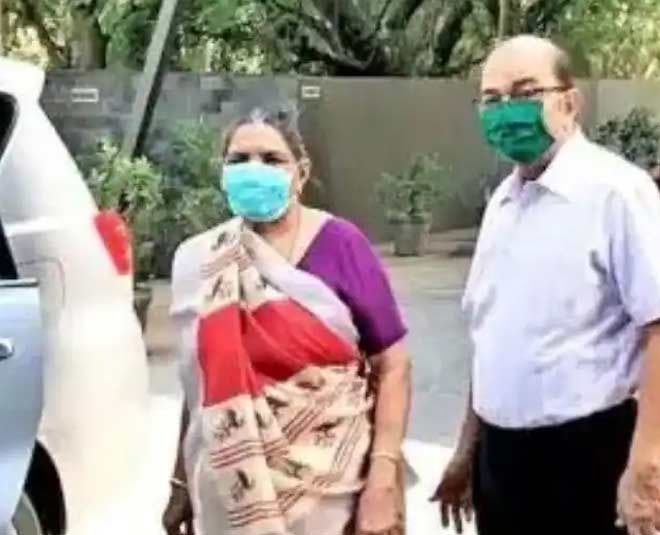 Rasik Mehta and Kalpana Mehta lost their only son due to Covid. He was their only child and they had saved money for his future. After his untimely demise, they decided to make a premature withdrawal of their fixed deposit to save the lives of other patients who are battling for their lives during Corona.
The couple is surely a real life hero as they donated all of their savings without worrying about their own lives. They distributed kits and other essentials to over 200 patients. Also, they have given their car to be used as an ambulance.
Don't Miss: 5 Krishna's Teachings For The Millennials
Two Lovable Kids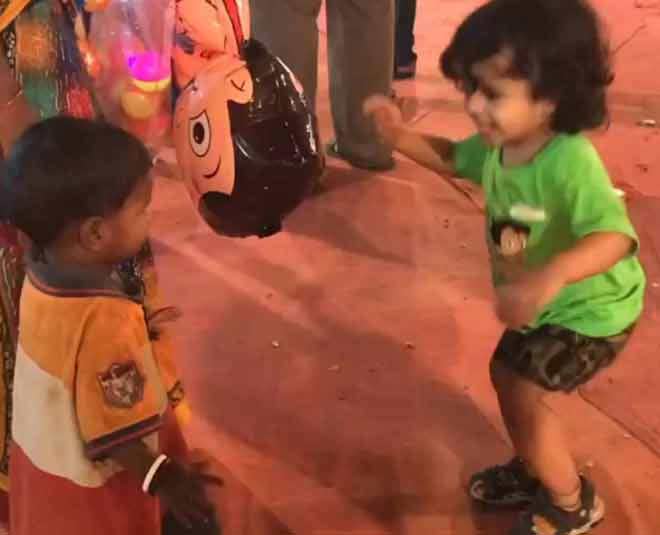 A video of two kids went viral where they were giving a heart-melting hug (hug day quotes) to each other. With kids, we see an unfiltered display of affection. There are no boundations of class, caste, or creed. That's something a child hasn't been brought to light with as of them.
Being unaware of these norms that exist in our society, a child is seen hugging the other one as they play, meanwhile the other one is in for the hug too.
Don't Miss: Sharmila Tagore Birthday Special: Best On-Screen Performances Of The Actress
Inspector Rajeshwari
A woman cop from Chennai carried an unconscious man on her shoulders amid the Chennai floods and ensured his quick evacuation, marking yet another day of women impressing us all. This is a powerful example of duty, empathy, and a city coming together.
As the visuals of Inspector Rajeshwari carrying the sick man over her shoulders and rushing him towards safety went viral, it received love and salute from everyone.
For more such stories, stay tuned to HerZindagi!