Home designing is becoming one very important aspect of our lives. The trend and demand for beautiful homes are growing with each day. And to go with the trend we generally have to spend a lot of money because of the high demand for home decor items. But what if we tell you another way. Apart from homes beautification, there is one more thing that's stealing the limelight and that is DIY.
Do it yourself projects are one of the best things for homes. Not only do they save a lot of money for you but also add to the charm of your abode. And therefore we suggest you opt for DIY. Pick up an empty and grotesque wall and bring on the fun and elegance inside you home with the following ideas.
Striped Pattern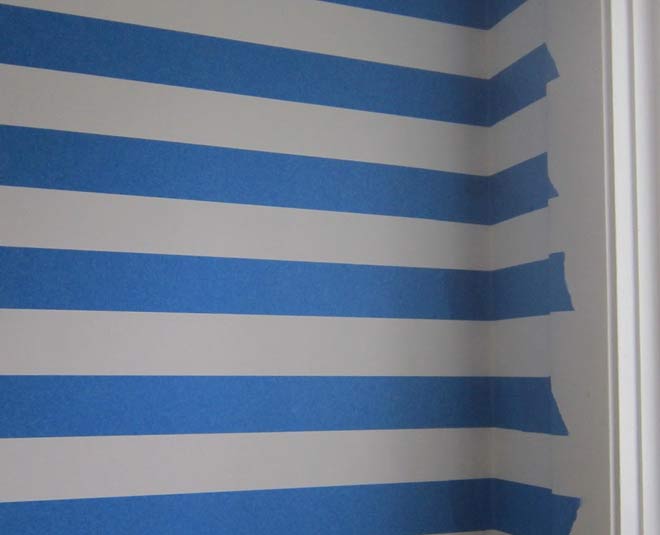 When it comes to wall decor there are a lot of options available in the wallpaper section with various designs and textures. But you must know that the wallpapers are super costly and not very durable. You can instead go for paints that will stay as long as you want them to plus using them in different ways could enhance the appearance of your room too. To make stripes on the wall you will need, a masking tape, a pencil or chalk and paint with brushes. Now comes the tedious task. Take out the tape and using an inch tape mark equal measurements depending on thickness if the stripe you are looking forward to. This might take a lot of time but do this carefully. Once done, start painting colour over the white painted wall.
Zig Zag Pattern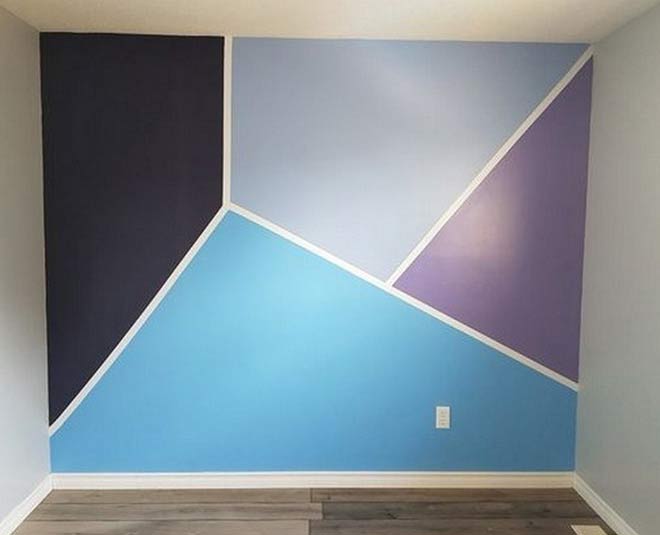 It is very easy to create a zig-zag pattern on the wall to make it look super elegant and chic. All you have to do is paint the wall white or in any colour of your choice. Now using a thick masking tape about 3 inches broad, apply it on random areas of the wall. Once you are done with the entire wall piece, start painting over the wall carefully. Use different but attractive colours that compliment each other coming together as a wall mosaic. Let it dry and after 2-3 days pull out the tape from the wall revealing the base paint colour.
Polka Dot Pattern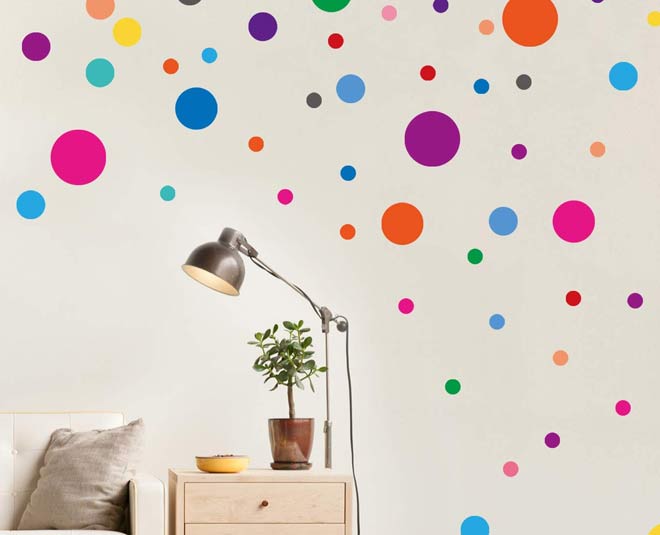 Another very easy and cool way to amp up the walls(DIY projects for home) of your home is to do the polka do effect over it. This is a little more freestyle kind of art and you will have to be extra cautious while doing this. All you have to do is collect different sizes of circular objects that can be used to trace out circles of different sizes on the wall. Then start painting the wall in a base colour of your choice.
Then trace out the circles using all the different objects you have collected, covering the entire wall. If you want to be extra careful, you might as well use the masking tape to guide you on the circumference of the circle. Although this would increase a lot of work it will be far better than ruining the wall. Now just paint the inside the circles with the colour/colours of your choice. And let it dry.
Arrows On The Wall
This is a super simple way to bring out the best and the most amazing design on the wall. All you have to do is apply marking tape lengthwise across the wall and make an arrow shape with it. Colour the entire wall with a different colour and remove the tape to reveal a classic pattern.
Don't miss: These Curtain Colour Combinations Can Never Go Wrong
Ombre Effect
A gradient effect or an ombre effect is very easy to create. Just measure the entire wall, divide it in 5 -6 sections horizontally. Stick a masking tape to guide you. Then take one paint prepare 5 different shades of it by adding white paint in it. Now keeping the darkest colour downwards, paint the entire wall in the gradient pattern easily. And you're home (Feng Shui approved plants for home)is all new and done!
Don't miss: Here Are Ways To Give Your Home A Rustic Impression Effortlessly
If you liked reading this article then stay tuned to Her Zindagi for more articles like this.