Guide To Shop At Janpath Market
Planning to go to Janpath market? Here is the ultimate guide for you.
There are many perks of living in the capital of India and one of them is street shopping. Delhi has a lot of places where you can indulge in street shopping. One such place is Janpath market located in Connaught Place. This market is within walking distance from Janpath metro station or you can take an auto from Rajiv Chowk metro station.
Sarojini Nagar is a well-known market but Janpath is as glorious as Sarojini. It is actually a small version of Sarojini and the best part is that this one is an organised market. Although it is small but you will get everything here, that too at affordable prices and you won't even get lost.
Read on to know what all you should buy at Janpath market.
Clothes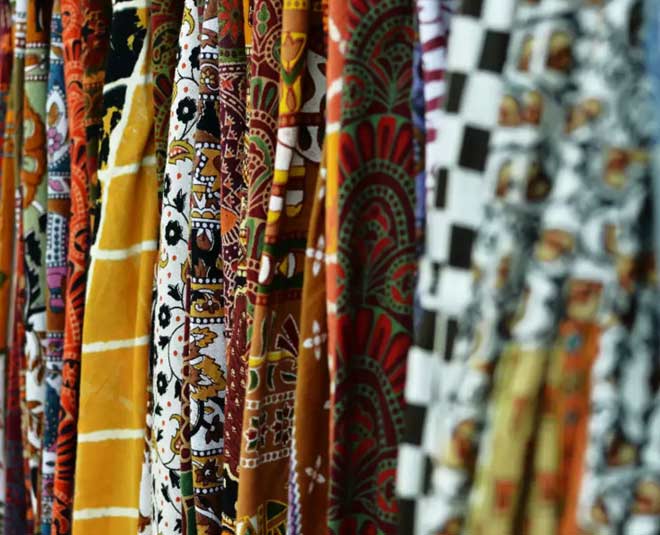 Obviously, our first pick is clothes. You can get all kinds of clothing items here. Shirts, t-shirts, dresses, jumpsuits, skirts and many more. No matter what you want, you will find it here. Other than this, there are denim shops where you can find everything in denim, from jeans to dungarees to skirts.
During the winter season, there is an amazing collection of sweaters, sweatshirts, lowers, warm pants and many more. You can buy a full winter wardrobe here. Along with this, you can get some cute night suits as well that would be perfect for a sleepover with your girls.
The best part is that all these clothes are available at affordable prices. You can have a variety in your closet without burning a hole in your pocket.
Ethnics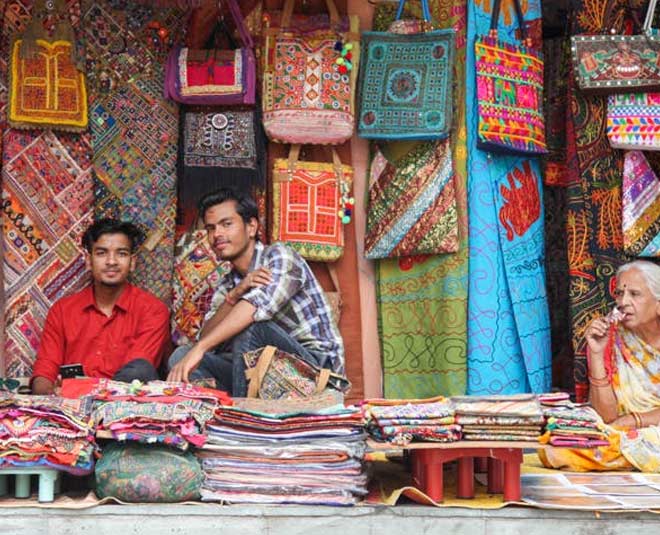 If you are an ethnic lover, then this market has a lot for you. Apart from the simple kurta sets and suits, you can find unique Gujarati designs at the Gujarati market in Janpath. You can get stoles, jackets, kurtas, bags and many more at this place,
The designs are an amazing addition to your wardrobe and the colours will surely add a fun element.
Don't Miss:Planning To Buy Shoes Online? Here Are Some Tips!
Junk Jewellery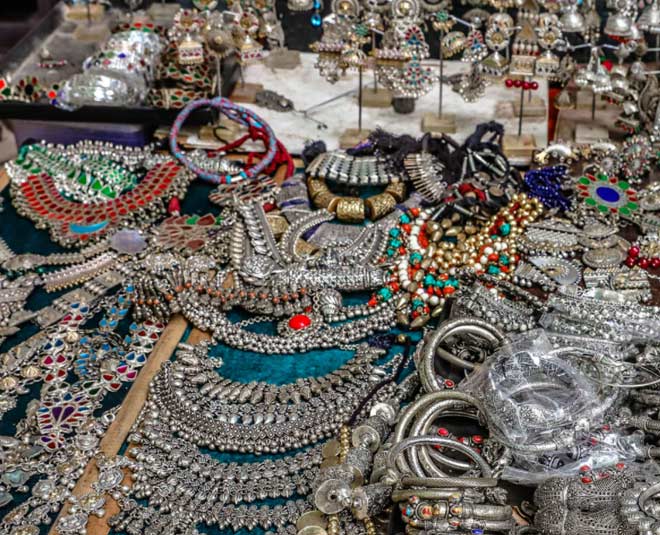 My favourite part about this market is the junk jewellery. This is a must have for all the girls. The market is filled with quirky designs. There are a lot of designs to choose from and you will definitely go home with a lot of pieces. From earrings to necklace to chokers to bracelets to rings, you can buy every jewellery piece at this market. It is surely a paradise for all jewellery lovers.
Footwear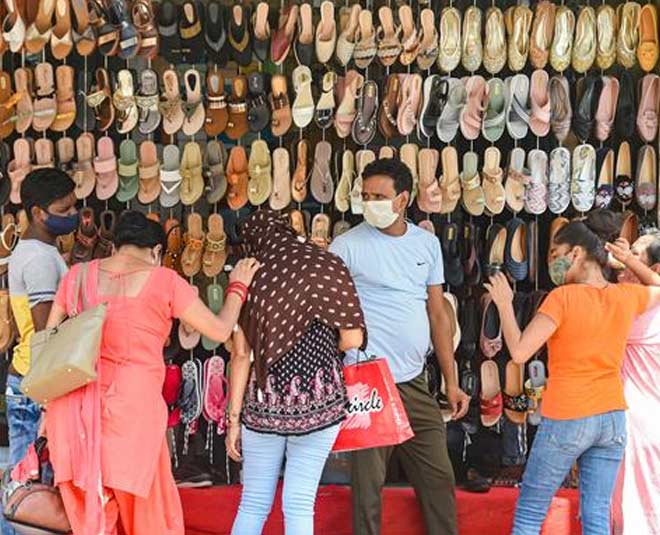 All the fashionistas put a lot of thought into their outfit but a true fashionista takes extra caution in choosing her footwear as it needs to be best for the perfect look. This market will make sure that you look the best as it offers a variety of beautiful footwear.
Don't Miss:Best Buys In Sarojini Nagar In Winter Season
Bags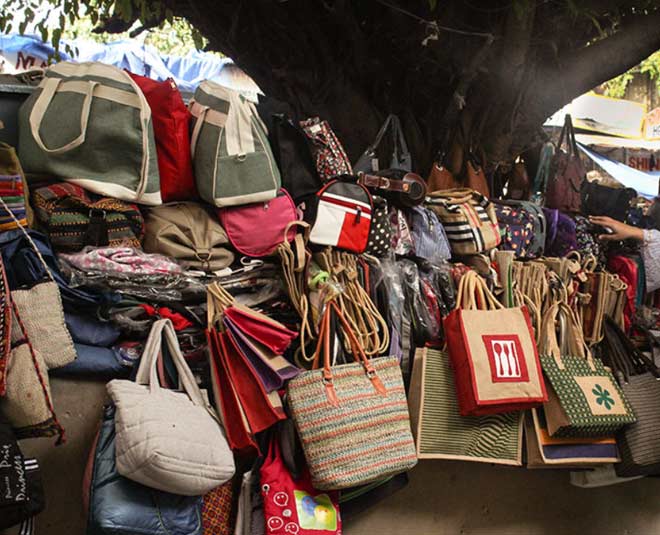 Janpath market makes sure that you accessorise perfectly as you can get a lot of bags at this place. From daily use bags to tote bags to purses to sling bags to clutches, you can get all kinds of bags that are not only useful in carrying your essentials but also add to the beauty of your outfit.
For more such stories, stay tuned to HerZindagi!