Around the globe the Indian sub-continent is known for its scrumptious cuisine. India is a land of spices and its varied culture. Due to India's rich cultural heritage and diversity the country has dishes that have a wide range; you will never get bored of Indian cuisine even if you try. As Indians we believe that a good meal can lighten anyone's mood.
Here we have a list of the oldest restaurants in India that are around 100 years old! These restaurants are as old as when the British colonized India back when India came under the British Raj.
Glenary's, Darjeeling
Glenary's in Darjeeling is not just visually stunning but the area were it is built will make your feel like as if you are transported out of India to somewhere foreign. Glenary's is almost 130 years old and is still just as stunning as it was back then. Glenry's will give you everything; from a delicious breakfast to scrumptious desserts and filling main course meals.
If you ever get to visit this restaurant then definitely try one of its baked goods as it is most well known for its heavenly bakery. The place is quite hard to miss and is located on the busy Nehru Road. Enjoy your pastry with the best view in town.
Leopold Café, Mumbai
Leopold Café in Mumbai is rich in history and has quite a lot of historical significance of its own. The Leopold Café is around 150 years old and is still just as beautiful as it was when it was made. This café was affected during the 2008 Mumbai attacks which also brought it in the international limelight. If you get a chance to visit this café you can see the bullet marks that were caused due to the Mumbai attack of 2008.
The place is a tourist and history lover's fan favourite. They don't just have amazing food but also a story to tell.
Don't miss: Delicious Cuisines That You Must Try In Mussoorie
Indian Coffee House, Kolkata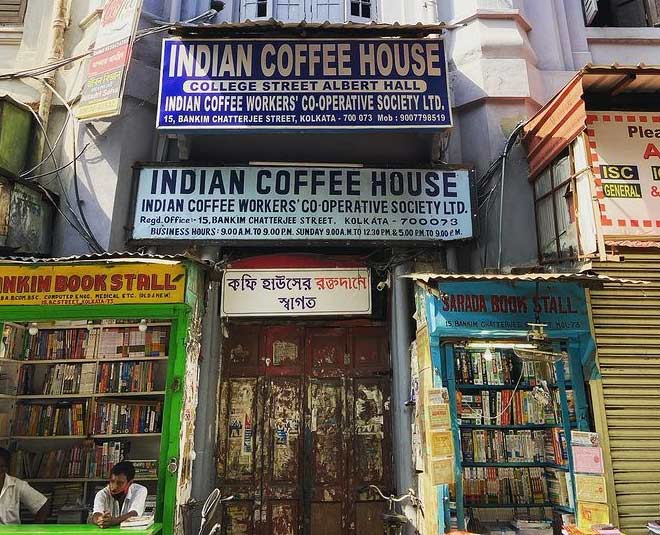 Indian Coffee House or as many call it ICH is a well known restaurant chain that every Indian knows about. The first Indian Coffee House was opened in Kolkata in 1876 and was first known as Albert Hall but the name was changed to Indian Coffee House in the year 1947 after we got our independence. This place is heaven for everyone who enjoys a good coffee and loves breakfast because the breakfast served at ICH can easily beat any 5 star restaurant.
This coffee house has been a part of Indian history and a center for debates from pre-independence India to this date. Indian Coffee House has grown all over the country but the food is still the same; absolutely delicious and made with love.
Tunday Kababi, Lucknow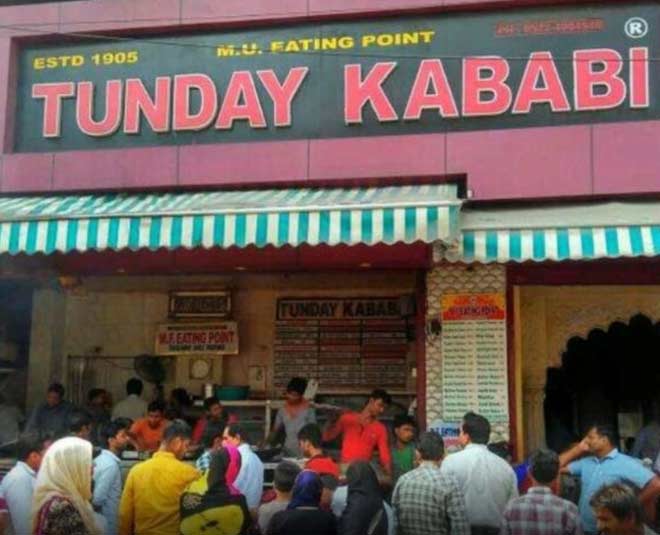 Don't miss: Taste Of India: Best Indian Restaurants Outside Of The Country
The food Lucknow is famous for isn't the Mughlai cuisine but Tunday Kebab and the story of this eatery is just as funny as its name. Tunday Kebab is not a type of kebab but was named after the man who made it who was handicapped and would often be called Tunday as a joke. These kebab became so famous that everyone started calling them Tunday Kebab.
This eatery is around 115 years old and is still as famous, no; it is even more famous and loved now! These kebabs are absolutely delicious with its mouthwatering smell and out of the world taste. They will melt in your mouth and are the OG spot to eat for all kebab lovers.
Karim's, Delhi
Karim's is just a small walk from Jama Masjid in along the lanes of New Delhi. This place was built in 1913 and established by Haji Karimuddin who had a passion for food and wanted to bring the nawabi royal dishes to the locals of Delhi. This place is a Mecca for all food lovers and culinary artists. Be it a celebrity chef or a 5 star hotel's chef; no one can beat the food Karim's has to offer.
If you have the time to visit Karim's then please do because this culinary experience will blow your mind.
For more fun foodie articles stay tuned to HerZindagi.
Did you like this article ?