If you have embarked a weight loss journey or are simply into healthy eating then oats may already be your best friend. But how else do you have it except with milk in a bowl? Here are two fun recipes which includes a scrumptious snack and a mid meal that will help bring in some much needed variation.
Dilkhush Oats & Veg Tikkis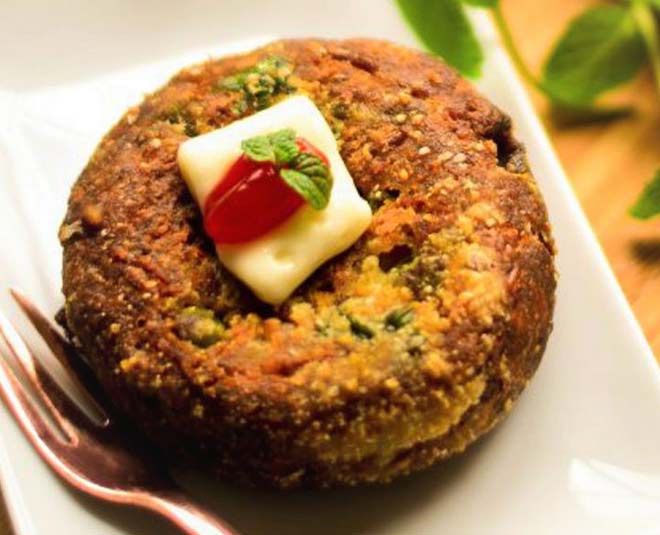 Ingredients
Oats 1 Cup
Oil 1 Tbsp For Cooking, Little To Fry/Brush For Baking
Boiled & Mashed Vegetables 1 Cup (Carrots, Beans, Potato)
Ginger Garlic Paste 1 Tsp
Salt & Pepper To Taste
Garam Masala Powder 1/2 Tsp
Coriander & Mint Leaves Chopped 2 Tbsp
Little Oatmeal Flour/Maida For Dusting/ Helping In Shaping/Can Also Use Brown Breadcrumbs
Method
Prepare all the ingredients for the recipe.
In a pan, add oil, all mixed mashed vegetables, ginger-garlic paste, soaked oats for 10 mins in 1 cup water, squeeze and add it to the pan.
Add in salt, pepper, masala, cook for 2 mins.
Remove allow to cool, add mint and coriander leaves mix and add the binding agent of your choice.
Shape into ikkis, cutlets roll with oat flour or breadcrumbs, deep/shallow fry or spray with little oil and cook in non-stick pan or bake in an oven and serve with chutney/ketchup.
Don't Miss: Checkout These Healthy Methi Recipes By Celebrity Master Chef Kaviraj
Oats & Berry Delight
Ingredients
Oats 1 cup
Dairy Free Milk/Soy Milk/ Oats Milk 2 Cups
Jaggery Grated 1/4 Cup
Crushed Green Cardamom 2 No
Mashed Banana 1 Ripe
Cut Assorted Fruits Of Your Choice ½ Cup
2 to 3 Chopped Dates
Chopped Assorted Nuts
Fresh Berries/Strawberries For Garnish
Don't Miss: Simple, Easy Ideas To Use Pumpkin In Our Kitchens, By Chef Kaviraj
Method
Warm the milk (I preferred non-dairy option) in a thick bottomed pan, add in the oats, jaggery and mix on a low flame, stirring constantly, add in
the crushed cardamom.
Cook it for around 8 to 10 mins, turn off the flame and as it gets cool and creamier, add in the banana and mix, place it into serving glasses or bowls layer with more fresh fruits and dates.
Serve warm or chilled, add a few chocolate chips if desired.
Dr. Kaviraj Khialani Celebrity Master Chef, is a creative cuisine specialist, author, food designer, food writer and consultant, based in Mumbai. With his varied experience with airlines and hotels, he has also mastered over 33 international cuisines, and has also been featured on various food shows on TV. He has also been awarded several National Awards and has also been recognised globally for his valuable contribution to the Food and Hospitality Industry over the past two decades now.
Stay tuned to HerZindagi for more such amazing recipes from experts.