With its sweet minty fragrance to its unique flavour, mint can amp up any kind of dish. You might have heard your mother and grandmother talking about the health benefits of fresh mint. The fragrant herb is not just easy to manage if you grow it in your kitchen garden but it also elevates the flavour of any recipe it is added to. With monsoon in full swing, we all look for lighter options in terms of food and depend on liquid diet. Just in case when nothing works, fresh water with fresh mint leaves can also relieve you from the searing heat. Mint is that one simple herb which can be used in a variety of ways. From simple smoothies to salads to even iced teas, a bit of mint can liven up anybody's palette.
Just in case you were wondering how to use mint, here are some easy ways.
Mint As A Part Of Smoothies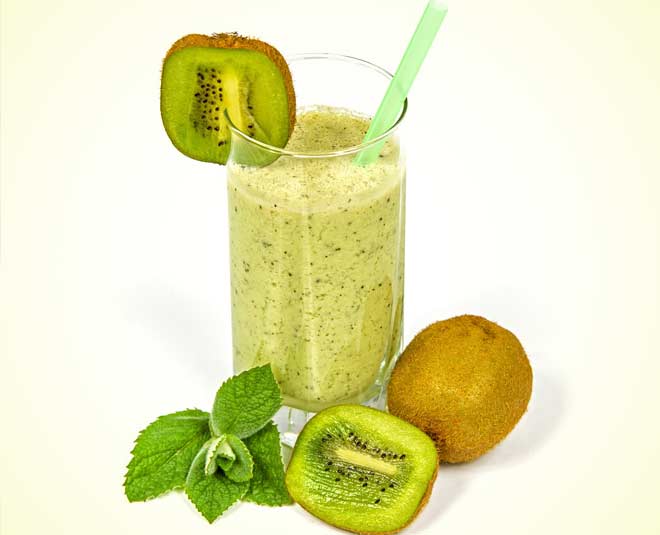 Image credit: Pixabey.com
Who doesn't love a glass of refreshing smoothie in the morning? Not only are they high on nutrition but they are yummy too. No matter what kind of smoothie you are making, a bunch of fresh mint leaves can always be used to elevate its flavour. In case you are prepping up a fruit-based smoothie and you have put all the required contents in the blender, do throw a bunch of fresh mint leaves and the result with be simply awesome.
Don't Miss: Seeking A Refreshing Drink? Kiwi Lassi Is Here For You
Mint As A Part Of Iced Tea
Image credit: Pixabey.com
For those who of you who are on a lookout for a perfect summer cooler, an iced tea comes as a great option. Given the fact that you have a number of options to choose from (think flavours such as black grape, kiwi, and green apple), you can always add a bit of zing to it with a help of freshly minced mint leaves. And of course, because it's summer mint serves the right kind of fragrance and flavour.
Mint As A Part Of Salads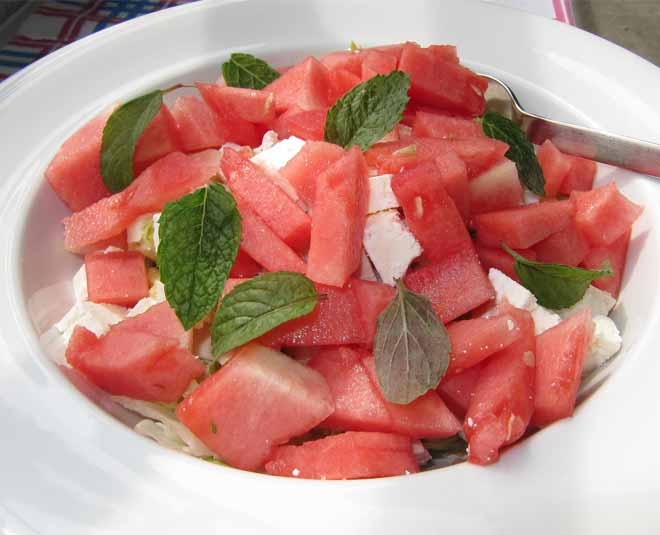 Image credit: Pixabey.com
Ok, we get it, all you folks are super health conscious, picking up fresh fruit and veggies, opting for customized salads but they need not be boring. Next time when you ask for some extra feta cheese and olives to sprinkled, replace them with a bunch of mind leaves. Not only are they palette relevant for this season but also make salads look visually appealing. So in case you are planning salad made of fresh watermelon and mangos, throw in an extra punch of flavour with mint leaves.
Don't Miss: From Preventing Heart Disease To Improving Digestion, Know the Benefits Of Ladyfinger
Delectable Mint Chutney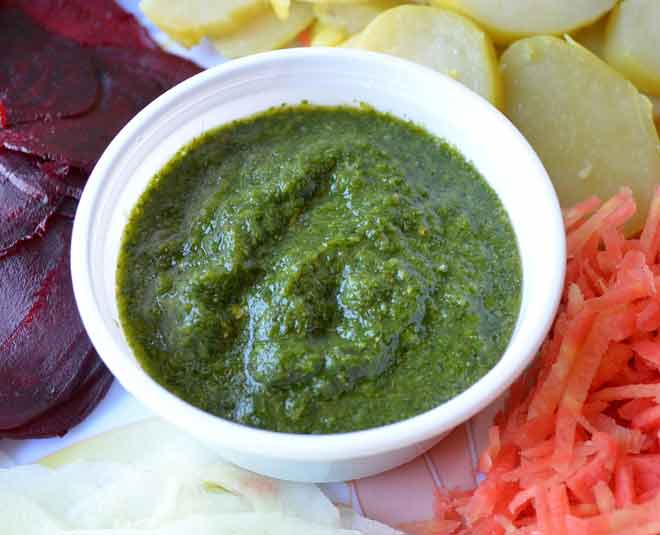 Image credit: Pixabey.com
There is hardly any Indian out there who aren't lured by fresh, spicy mint chutney. We understand, it makes for a perfect pairing with pakoras and number of other fried winter snacks but just in case you want to try it in a new innovative way, try mint chutney with pita bread and crisps. Mint makes for perfect summer chutneys owing to the fact that it's light, spicy and tangy.
Try these delicious yet healthy receipes, by including mint leaves in your usual diet.
For more such healthy diet tips and information, stay tuned to HerZindagi.com