Have You Every Cooked In Clay Pots? Know The Tips And Tricks
Why do hotels cook biryani in an earthen or clay pot? Read on!
Do you remember the musty smell of clay while drinking tea from kulhad on a train journey or roadside shack? Just the mention of it takes you down the nostalgia lane. What would you do if we say that musty flavour can be added to your dishes every day?
You need to add clay pots and pans to the collection of utensils in your kitchen. We know they are heavy, but a little effort and the right tricks will amp up the taste quotient of the delicacies you prepare at home. Earthenware is also a popular choice for cooking in many homes in India. If you wonder if clay pots are safe for cooking, the answer is affirmative.
Let us learn a few tricks to cook lip-smacking dishes in clay pots and pans!
Cleaning Clay Pots Is Crucial (Cooking Hacks)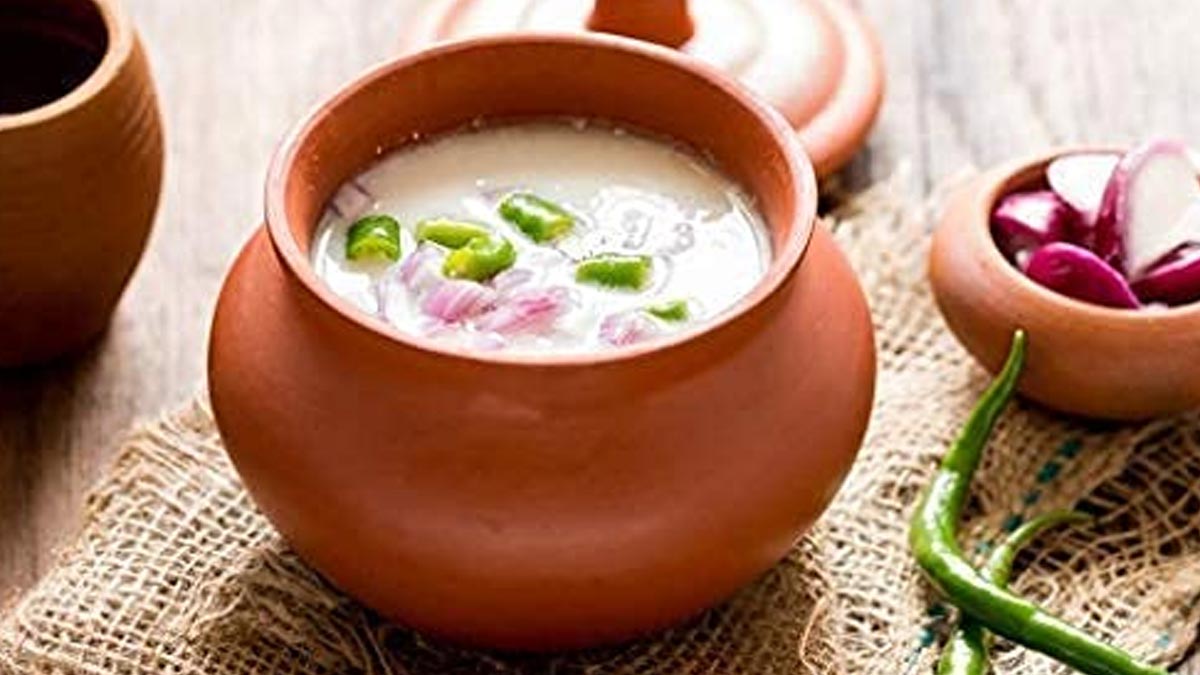 Image Courtesy: Amazon.in
Before you start using a fresh earthen pot or pan for cooking, it is crucial to clean it. It is an important step if you are cooking in an old and used pot. For a new pan, keep it soaked in water and baking soda for at least a couple of hours or overnight. Next morning, wash it with regular water and a non-metallic brush with soft bristles.
For a used pan, soak in hot water or fit it with hot water. Add a tablespoon or two of baking soda. It will help to neutralise the odour. You can also add a slice of lemon to get rid of the odour. After 20 minutes or half an hour, wash the pot under tap water and leave it to dry
Don't Miss: Incredible Local Food Options In Sikkim
Maintenance Of Clay Pots (Kitchen Hacks)
A crucial part of cooking in clay pots is to store them after washing. Most women sun dry them before storing. However, a good trick that works like magic is greasing the pan with vegetable oil.
Add a few drops of oil to a pan and spread it around using your fingers. Allow the pot to dry in the sun and store it in your shelf. It maintains shine and makes the surface smooth to touch.
Don't Miss: Moong Dal Dosa: Nutritious Recipe For Breakfast
Cooking Tricks With Clay Pots (Cooking Hacks For Beginners)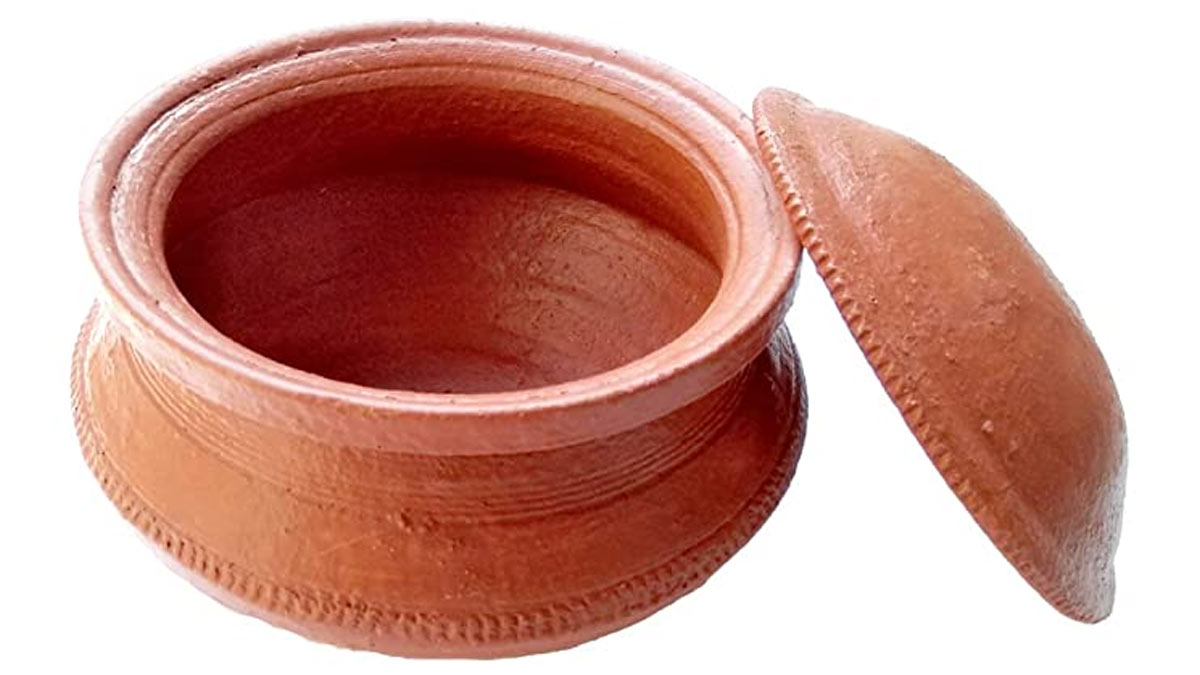 Image Courtesy: Amazon.in
Women need to note down the below tricks if they are interested in cooking in earthenware.
Never place a hot clay pot on a cold surface unless you want it to break or crack. You can keep it on a heat-resistant potholder or wooden surface.
You must soak an earthen pot in water for at least 10 minutes before you start cooking.
The trick of greasing the surface of a clay pot is also essential before you start cooking.
Can women use clay pots directly on the gas stove? Ideally, you should not.
Add water to your dishes according to the volume of the pot. You do not want anything spilling over.
If you want to use a clay pot in the oven, never place it inside after pre-heating the appliance. The earthenware will break.
Since clay pots retain heat; therefore, they continue to cook the dish even after you have taken the pot off the stove. Hence, it is a perfect choice for cooking biryani (biryani recipe).
What To Cook In A Clay Pot (Cooking Tips For Women)
Lasagna
Biryani
Vegetables
Fruit Cobblers
Meatloaf
Loaves of bread
Baked Potatoes
Gravies
Try cooking in earthenware, and let us know in the Facebook comments how that worked out. Stay tuned to HerZindagi for more such stories!