Spinach is high in nutrients like iron, vitamin A, and vitamin C, and can help lower your blood pressure too. Garlic is packed with antioxidants and anti-inflammatory qualities. This healthy, nutritious low calorie soup is perfect to warm up your body during winter. During the winter, soup is a fantastic way to remain warm, reduce calories, and maintain nutritious intake. It is the perfect way to improve everybody's health in the family. It is not only flavourful but also very nourishing for the body. Take a look at this tasty garlic and spinach soup recipe that will help you stay warm in winter:-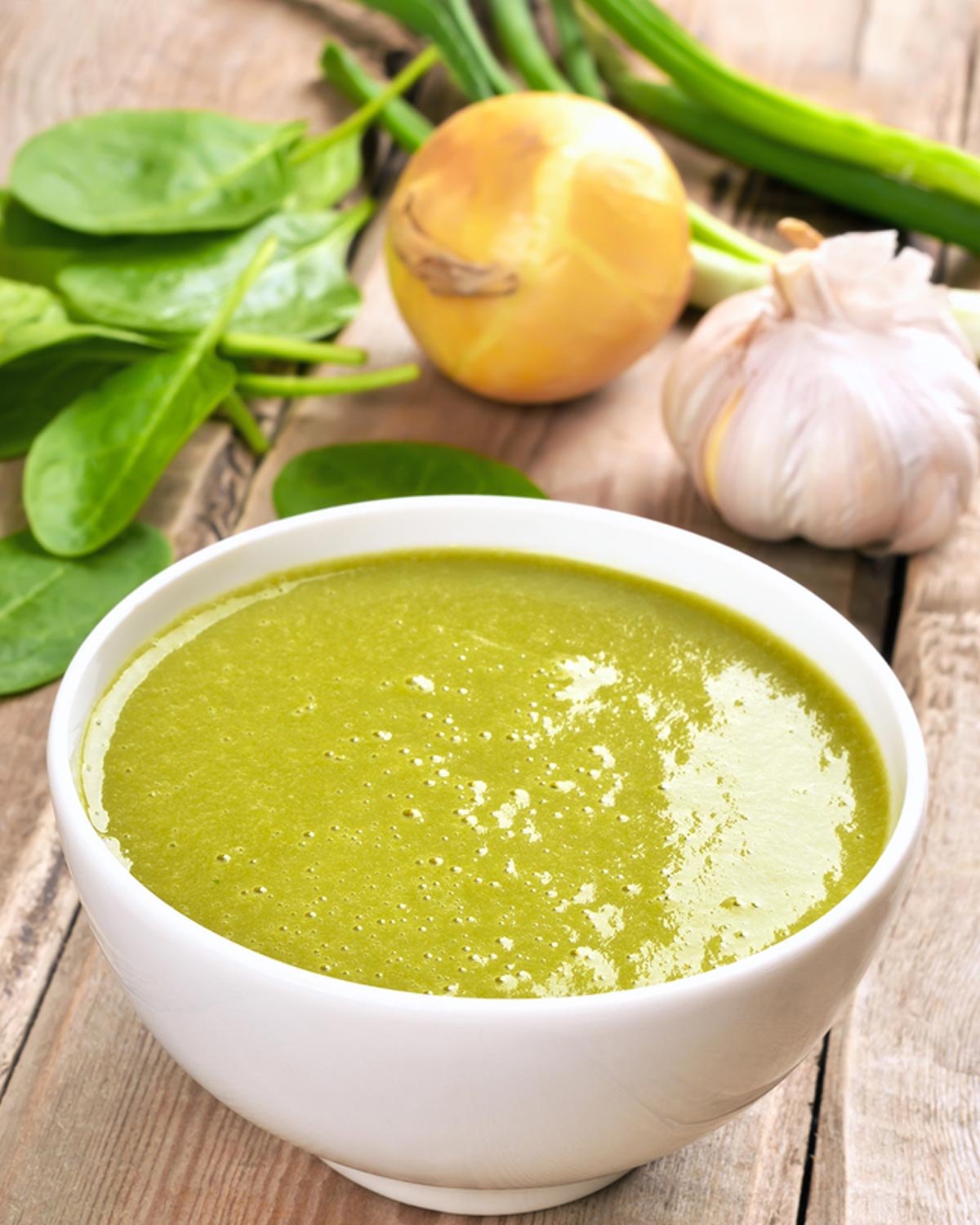 Ingredients:-
3 cups fresh chopped spinach
1 cup chopped onions
5-8 garlic cloves
2-3 green chilli
2-3 tsp butter
1 tsp black pepper powder
1 tbsp cornstarch
1 chopped onion
salt as per taste
Don't miss: HZ Food Review: Is Sultan At Radisson Blu Kaushambi The Next Big Thing On The Delhi Food Scene?
How To Make It:-
1. Combine cornstarch with half a cup of water, then set aside.
2. Then in a pan, add some butter and stir in the minced garlic and cook for one minute.
3. After that add the chopped onion and green chilies and cook until the onion is transparent. Now add the chopped spinach for two to three minutes and stir.
4. Place the elements in a bowl and let them cool. Later, put the ingredients in a blender with two cups of water and blend them into a paste.
Don't miss: Explore A Wide Range Of Cuisines At Route 104 Cafe
5. The mixture should now be sauteed well for some time in another pan and add salt, black pepper, and ground paste as per taste. Cook for a few minutes after mixing well.
6. Now finally, add the cornflour mixture and stir the soup for the next five minutes.
7. Serve the hot spinach garlic soup with roasted garlic as a garnish, or season the soup with Maggi flavouring powder and add the cream just before serving.
For more such stories, stay tuned to HerZindagi.
Did you like this article ?