This is the season of guavas or amrood and most of us have this fruit in our fridge. But besides making a fruit chat out of it, how can we make use of it to make other things? Well, there are some interesting dishes one prepare with it which are very easy to make. Bring something different to your table and make full use of this seasonal fruit with this easy recipe.
Amrood ki Sabzi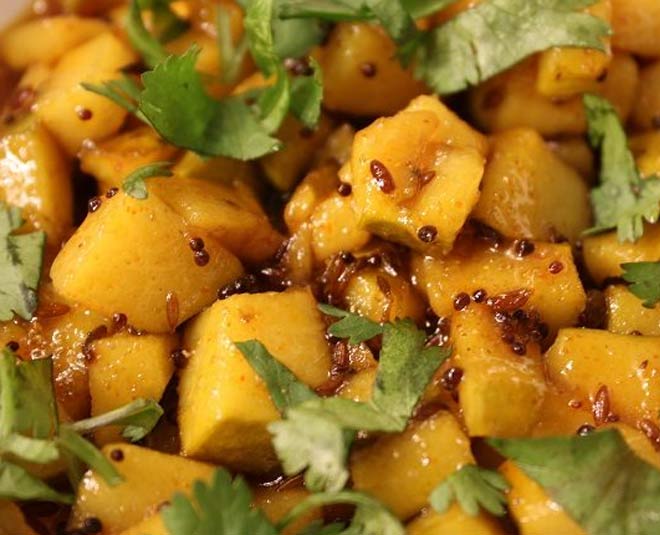 Ingredients
250 Gms Semi-Ripe Guava
1 Tbsp Ghee
1/8 Tsp Red Chilli Powder
1/4 Tsp Cumin Seeds
A Pinch Of Asafoetida
1 Tsp Coriander Seeds
1/4 TSp Turmeric Powder
150 Gms Tomatoes (De-seeded, Chopped & Peeled)
Salt To Taste
50 ml Curd
1/8 Tsp Garam Masala
1/2 Tsp Ground & Roasted Saunf
1/2 Tbsp Lemon Juice
1/2 Tsp Sugar
Chopped Coriander Leaves
1/2 Tsp Amchur
Method
Chop the guavas into wedges and keep it aside.
In a large pan, heat the ghee and saute the cumin seeds until they stop spluttering.
Now add the hing, chilli powder, coriander powder, salt and turmeric. Cook for a minute.
Fold in the curd and tomatoes and fry for 5 minutes.
Pour in 100 ml water and boil.
Add in the amrood and cook with the lid on until the guavas become tender.
Sprinkle the roasted saunf, sugar, amchur and garam masala.
Add the lemon juice and stir well.
Serve hot with puris or chapati.
Amrood Kheer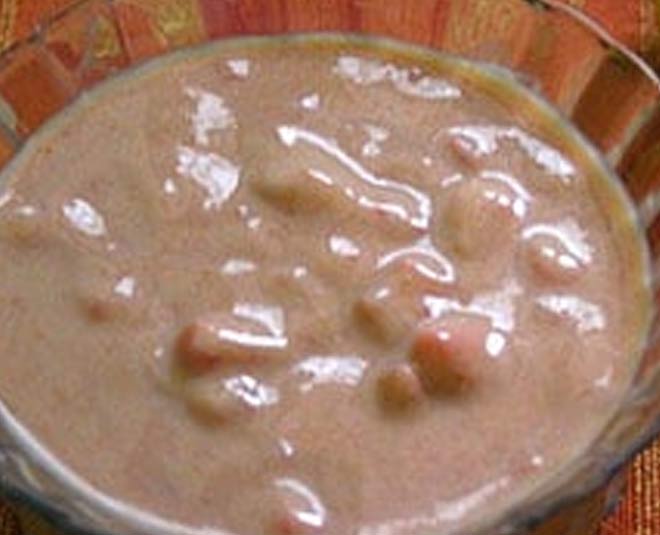 Ingredients
2 Big Guavas
1/4 Ltr Milk
1 1/2 Tbsp Khoya
1/4 Cup Sugar
1/8 Tsp Cardamom Powder
2 Tbsp Chopped Nuts & Dry Fruits
Don't Miss: Your Guide To Use Guava Leaves For Common Skin Problems
Method
Pressure cook the guavas for 1 whistle.
Once it cools down a little, sieve it and make a puree. Set aside.
In a non-stick pan, heat the ghee and roast the nuts and dry fruits, frying them lightly and keep them aside.
In the same pan, add the amrood puree and saute for 2 minutes. Add milk and let it boil.
Once the milk boils, add the khoya and sugar, mixing it all properly.
Let the kheer thicken and then turn off the heat.
Sprinkle the cardamom powder and mix well.
Garnish with dried fruits and serve hot or cool.
Don't Miss: Guava Leaves Tea: Boost Your Health With This Easy To Make Tea
Guava Chutney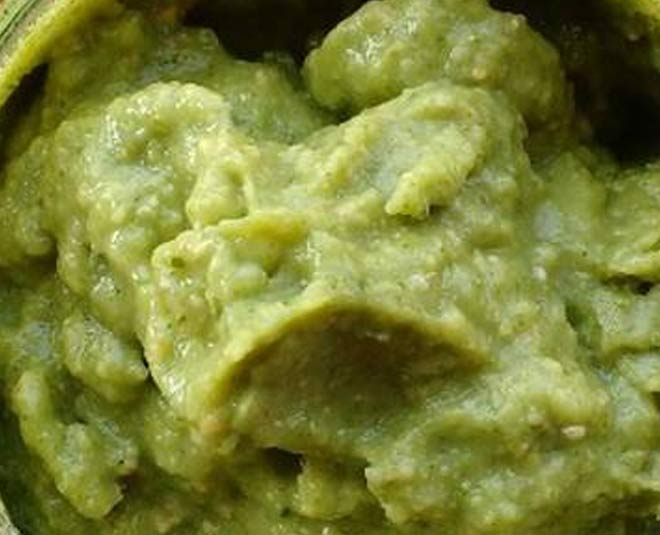 Ingredients
500 Gms Finely Chopped Guavas
2 Tbsp Lemon Juice
3/4 Tsp Salt
3 Tbsp Chopped Green Chillies
2 Tbsp Ginger
1 1/2 Tsp Chilli Powder
4 Tbsp Chopped Coriander Leaves
Method
All you have to do is throw all the ingredients into a blender and make a paste. Serve with cucumber, chips or with any main course dish.
Stay tuned to HerZindagi for more such interesting recipes.