Puddings are one of the best holiday desserts to devour with delight. It is popular amongst all age groups, from kids to elders. They are melt-in-the-mouth kinds of delicacies that you can enjoy after any meal.
However, most puddings are made using eggs, and if you are a vegetarian or vegan, it might be difficult for you to find options in the market, unless the bakeries are specifically catering to your needs.
Therefore, we bring you a list of eggless pudding recipes that you can bake at home with very little hassle.
Eggless Bread & Caramel Pudding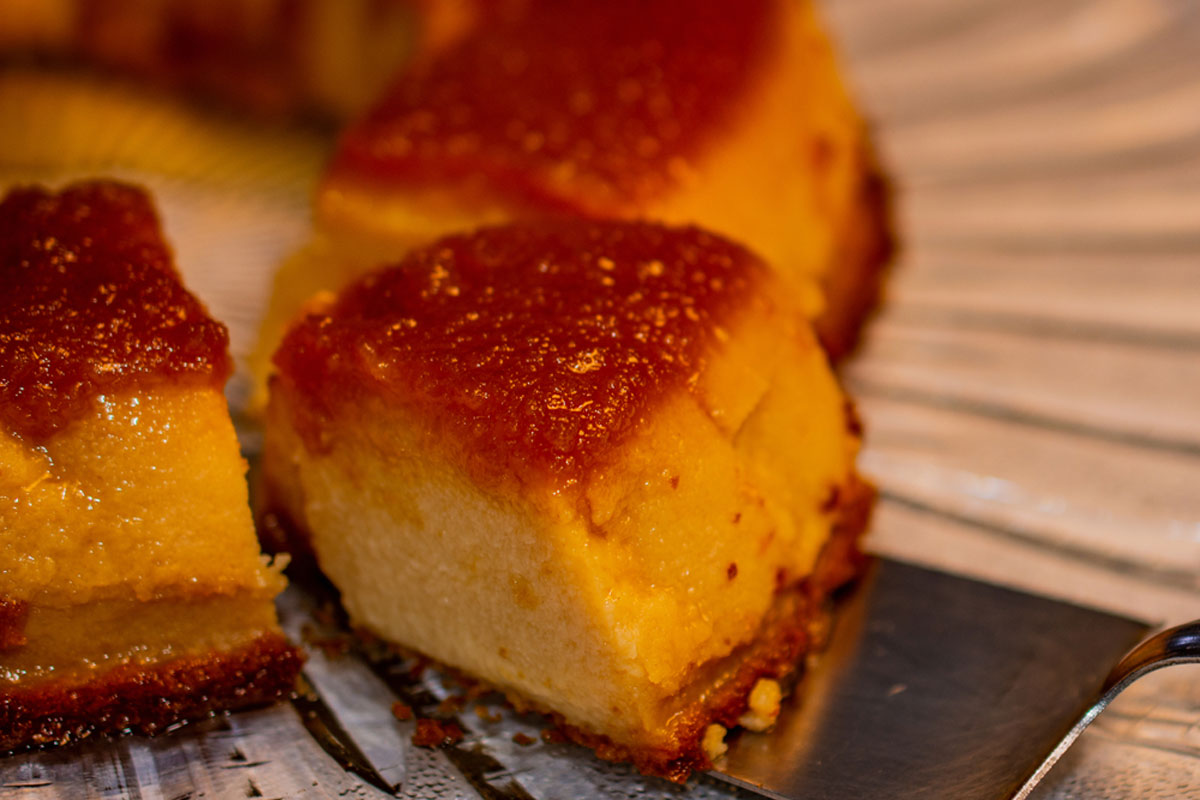 Ingredients (Caramel)
1 Tablespoon Water
2-2.5 Tablespoons Sugar
Ingredients (Bread Pudding)
4 Tablespoons Sugar
4 Slices Sandwich Bread (White or Brown)
1/2 Teaspoon Vanilla Extract
1.5 Cups Milk
1 Teaspoon Cornstarch
Method
Keep the bread slices chopped and ready to be mashed.
In another pan, mix sugar, milk and cornstarch.
Keep the pan on low heat, and stir the mixture continuously until you see the sugar dissolving. You do not have to boil the mixture.
Once the milk is hot, turn off the flame and add chopped bread pieces.
Using a spatula, mash the bread pieces so the base of the pudding can be laid. Poke holes in it.
Take a pan and add water and sugar to it. Make sure it is deep enough to contain the pudding.
Soon the sugar will start melting. Keep stirring the mixture until you see bubbles forming and the solution turning to golden brown colour.
Switch off the flame and spread it evenly over the broken mixture using a spatula. Poke holes using a fork or toothpick and cover them with aluminium foil.
Boil water in a large pan that can contain the pudding pan.
Place the pudding pan inside the large vessel, cover it with a lid and let it cook for 25 to 30 minutes.
Refrigerate the pudding pan for some time to ensure you get a clean bread pudding slice out of the pan.
After a couple of hours, cut slices and serve them to your family.
Eggless Chocolate Pudding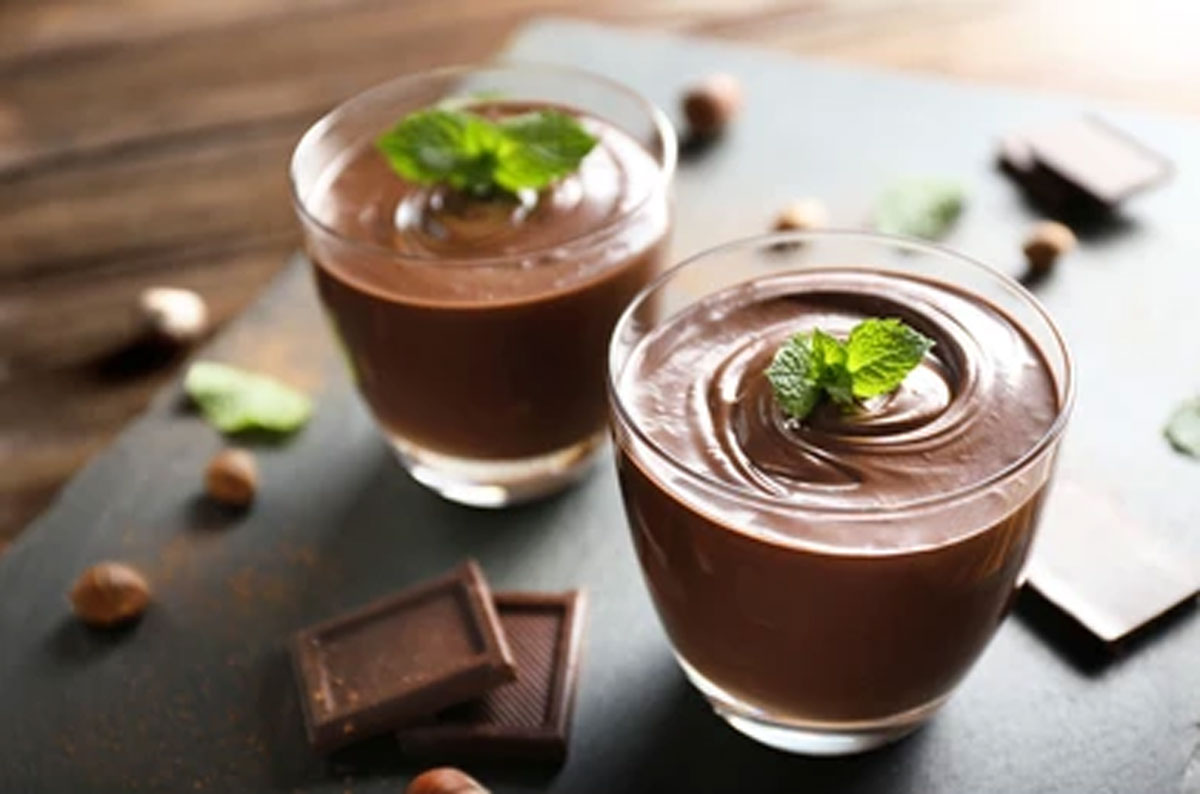 Ingredients (Chocolate Pudding)
1/3 Cup Raw Sugar
2 Cup Milk
1/2 Teaspoon Vanilla Extract
Ingredients (Cocoa Slurry)
3 Tablespoons Cornstarch
2 Tablespoons Cocoa Powder
1/4 Cup Milk
Method
Take a bowl and mix cornstarch and cocoa powder in it. Do add a bit of powdered sugar according to your taste.
Add milk (cold or normal) and make a smooth paste with no lumps.
Keep it aside.
Heat a heavy pan at medium flame and add milk to it. Do not let it boil.
Add sugar to warm milk and stir it until the sugar gets dissolved.
Turn the flame to low settings and add the slurry.
Keep stirring until the mixture becomes a little thick.
You can either let the pudding cool in the pan itself or add it to a container and store it in the fridge to be served elegantly to guests.
Eggless Mini Oreo Pudding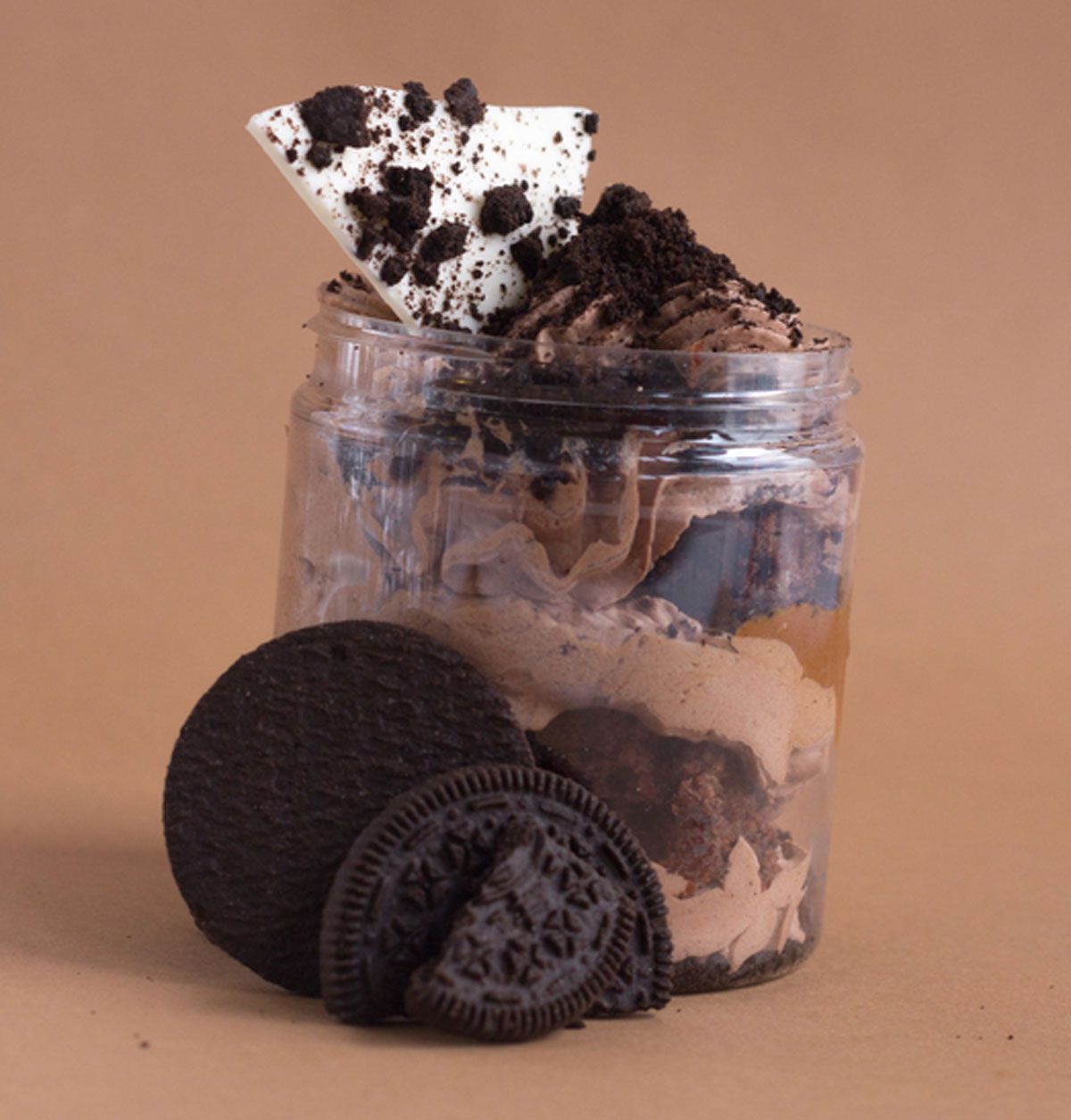 Ingredients
500gm Oreos
Melted White Chocolate
250gm Cream Cheese
A Handful of Fruit Gummies
Method
Grind Oreos in a processor to convert them into powdered form.
Add cream cheese to the powdered oreos.
Add the mixture into shot glasses or layer it in a deep pan.
Melt white chocolate in a bowl, keeping it over a boiling pot of water or in the microwave.
Pour the chocolate over the mixture and spread it across the surface.
Refrigerate it for at least half an hour so that the chocolate sets nicely.
You can top the pudding with fresh gummies and relish the slices.
Did you like this article ?