Wondering how to prepare Hakka noodles at home instead of flinging for the same at an eatery? Then, you've landed on the right page! With a zing of soya sauce, green chilly, fried on a high flame, Vegetable Hakka Noodles is an absolutely complete and satiating meal in itself. So, stop drooling and start preparing with this easy-to-make recipe!
Ingredients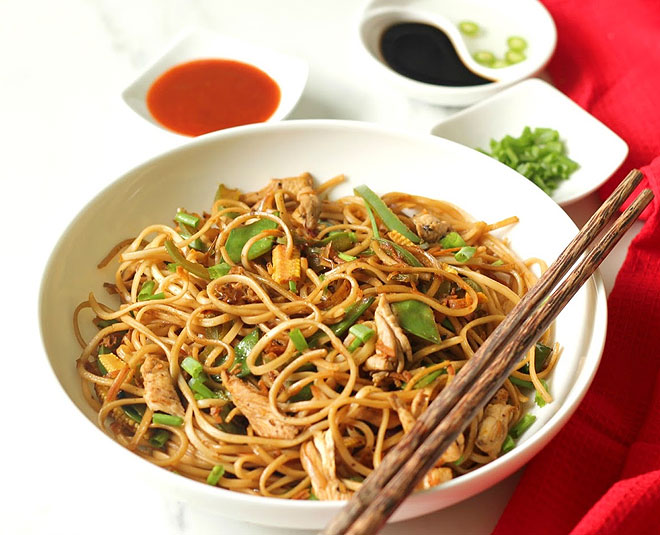 Image Courtesy: 3.bp.blogspot.com
1 pack (300 gm) of Hakka noodles
1/2 cup of sliced onion
1/2 cup of sliced capsicum
1/2 cup of shredded cabbage
1/2 cup of shredded carrots
3-4 stems of spring onions, chopped
3-4 cloves of chopped garlic
1 chopped green chilli
2 tsp of soy sauce
1 tsp of vinegar
1 tsp of green chilli sauce. Buy Ching's Secret Green and Red Chilli Sauce -Pack of 2 here for Rs 170 only!
1 tsp of red chilli sauce
1/2 tsp of salt
1/2 tsp of black pepper powder
1 tsp of oil
Directions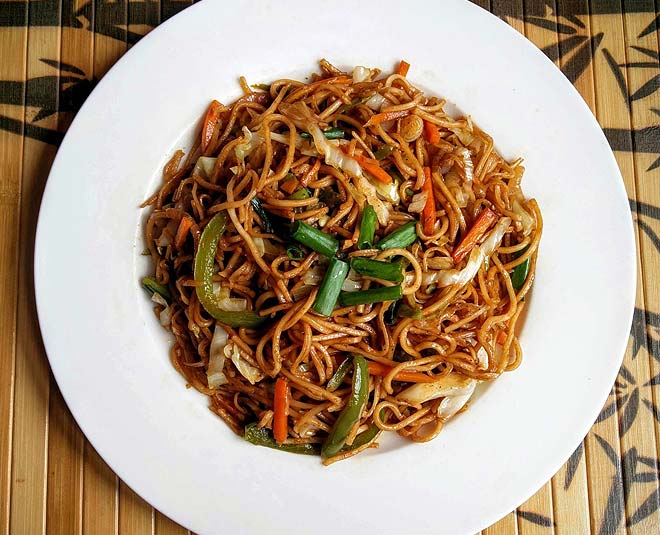 Image Courtesy: kitchensavouries
Boil 2 cups of water in a container. Add noodles and 1 teaspoon of ghee in the water which will prevent the noodles from sticking to each other.
Once noodles get cooked, drain the hot water and wash them with cold water. Lightly hand toss them to separate them so that the noodles won't get sticky. Keep them aside and start preparing the gravy.
Heat oil in a wok, kadhai. Buy Hawkins Futura nonstick Stir-Fry Wok here at a discounted price of Rs 1,894.
Once the oil is hot, put garlic followed by green chillies. Saute them for few seconds.
Now, add sliced onions and capsicum. Saute them well till golden brown.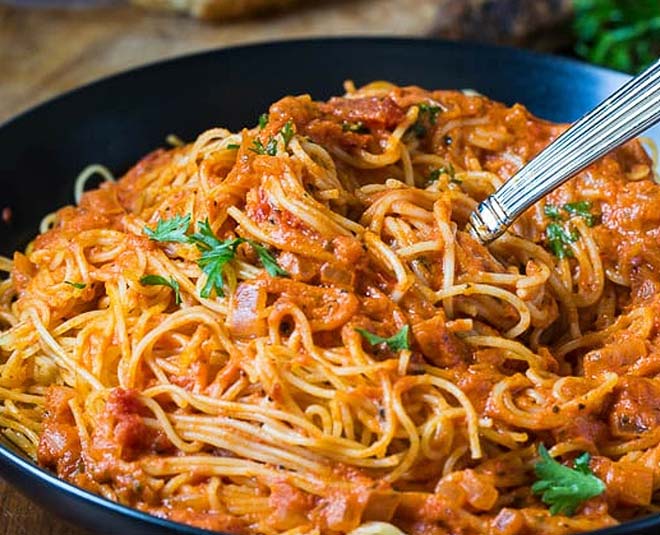 Image Courtesy: spicysouthernkitchen
Next, add the rest of the vegetables and toss them for a few minutes.
Add vinegar, soy sauce, salt, black pepper, green chilli sauce, and red chilli sauce. Toss them lightly.
Once it is done, add boiled noodles in wok and toss to coat the noodles.
Garnish with spring onion greens and serve with chilli sauce for more "tikkha" taste!
Stay tuned to HerZindagi for more such articles.