Independence Day is just around the corner and if you are planning a party for your family at home then you have landed on the right page. There is nothing like homemade food but if you have been wondering what to prepare for snacks then here we are with some easy to make, interesting snack recipes for you. This year, ditch the regular snacks like samosas and bread pakoras and try some interesting recipes that everyone would love and enjoy.
Spinach And Cheese Rolls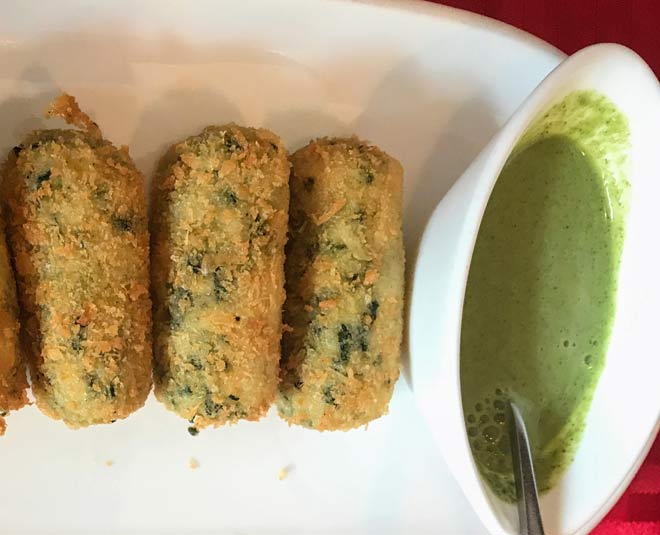 Who doesn't love cheese? These spinach and cheese rolls taste delicious and is an easy way to feed your children some healthy spinach. These fried rolls are a great snack for every party.
You Will Need
2 cups chopped spinach
1 cup grated paneer
2 cubes grated cheese
2-3 green chilli
2 tbsp chopped fresh coriander
2 tbsp cornflour
2 tbsp maida
2 tbsp bread crumbs
1 tsp chaat masala
1 tsp amchur powder
¼ tsp black pepper powder
½ garam masala
½ tsp turmeric powder
1 tsp cumin powder
1 tsp coriander powder
Salt to taste
Oil for frying
Maida and water slurry
Bread crumbs as required
Directions
In a bowl, add all the ingredients except oil and the batter mix.
Keep mixing to form a dough. If the mix gets a little sticky, add bread crumbs to it.
In a kadhai, heat some oil.
Meanwhile, take some oil on your hands and take out small portions from the spinach and cheese dough. You can give it any shape of your choice.
Dip these rolls in the maida and water slurry and set them aside.
On a plate, spread bread crumbs and coat all the rolls evenly.
Deep fry these rolls till golden brown.
Transfer on an oil absorbent paper and then serve with green chutney.
Tricolour Sandwiches
Celebrate the beautiful colours of India with these tricolour sandwiches. These are perfect for your lunch party and we are sure everyone would love them. These double-decker sandwiches can be prepared using a few ingredients.
Ingredients Required
2 carrots
2 boiled potatoes
Green chutney
Mayonnaise
Salt and pepper to taste
Bread slices
Directions
Peel the carrots and grate them or cut into small cubes.
In a bowl, add grated carrot and mayonnaise. Season with salt and pepper.
Take another bowl and add boiled potatoes.
Mash the potatoes and then add green chutney to it. Mix well.
Take one slice of bread and layer with the green layer of potatoes and green chutney.
Top with another bread and place the orange mixture of carrots and mayonnaise.
Cut the sandwiches into triangles. Serve with tomato ketchup.
Baked Garlic Potato Slices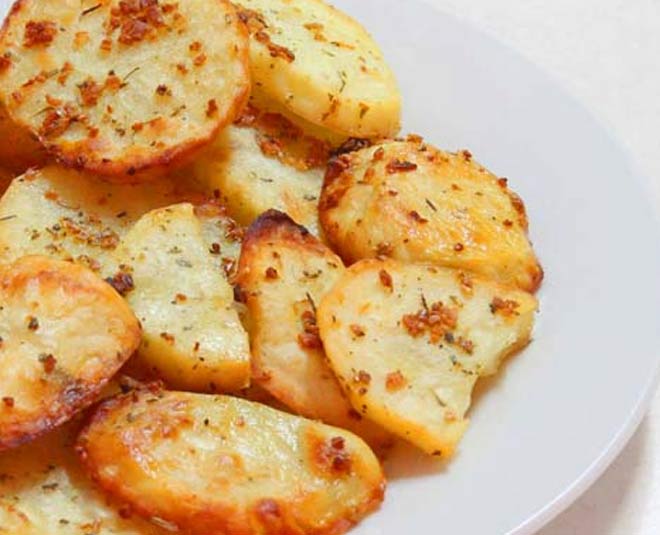 We all love potatoes and your party is incomplete without some potato snacks. Kids love them and here is an interesting twist to your regular aloo snacks.
You Will Need
Potatoes
Diced Garlic
Salt
Pepper
Butter/Oil
Directions
Parboil potatoes and then keep aside.
Slice the potatoes (thickness can be according to your preference, they will turn crispier if you slice them thin.
Take a baking dish and brush with butter or oil.
Also, coat the potatoes with butter or oil and then set them on the tray.
Spread diced garlic all through the baking dish.
Next, season with salt and pepper.
Bake till the potatoes are golden brown and serve!
Tricolour Pasta
If you have kids in the house who absolutely love pasta then this one is a must-try. This colourful pasta is packed with vegetables and will be enjoyed by everyone.
Ingredients Required
20 ml virgin olive oil
10 ml lemon juice
Salt to taste
200 gram pasta
50 gram diced onion
100 gm diced cucumber
50 gram diced carrot
100 gram diced tomato
Directions
Blanch pasta and keep aside to cool.
In a large bowl, add all the vegetables and pasta. Mix well.
Next add salt to taste, olive oil, and lime juice.
Toss all the ingredients and garnish with some green leaves. Serve.
We are sure that all the kids in your house will love these recipes. Do make some interesting starters like these for your at-home Independence Day party. For more such easy snacks recipes, stay tuned to HerZindagi.com
Did you like this article ?