During this time we all want some yummy but easy-to-prepare to consume during lunch. In this context, there is no denying that corn salad is just perfect. From being a simple snack, eaten with dribbled lime juice and the quintessential Indian 'masala', to becoming a part of the exotic Indian recipes, corn as a food ingredient that has been experimented in a number of ways.
Corn which has inched into the bracket of being a superfood is preferred owing to its slightly sweet taste. However, that's not the only reason why you need indulge in some corn binging. It is fully loaded with vitamins and minerals. And just in case you are looking out for good carbs, corn can be your best pick. So, just in case you were looking out for new and innovative ways of looping corn in your diet, try this easy to make the corn salad. You will find a number of reasons to love it.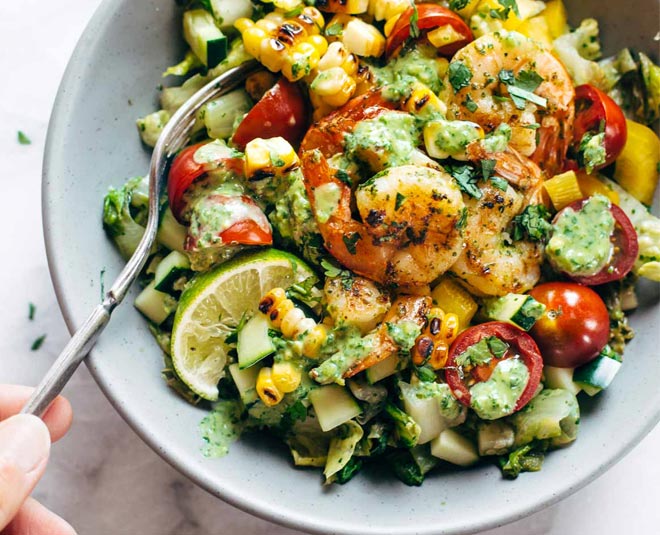 Ingredients
450 grams of corn cobs
1 tablespoon of salt
1/2 tablespoon of black pepper
1/2 tablespoon of dried pepper flakes
1 tablespoon of lime juice
1 tomato
1 sliced and peeled cucumber
1 cup of pomegranate seeds
1/2 peeled and thinly chopped onion
1 cup of grated feta cheese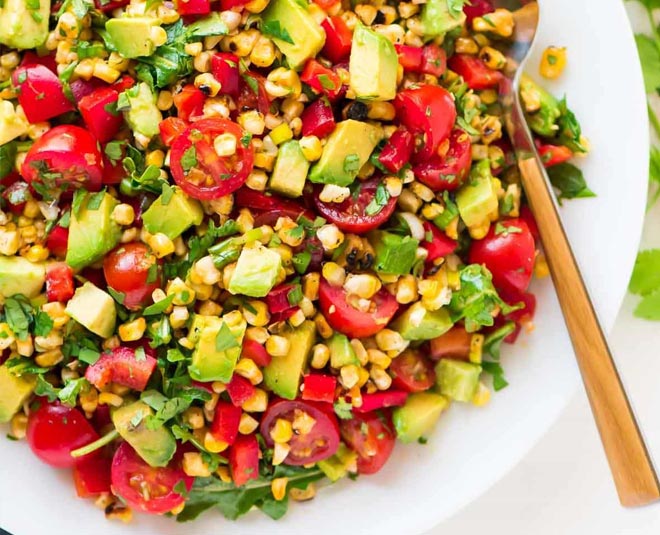 Method
Steam the corn cobs and ensure they are soft
Let the corn cobs cool
Do not throw away the residual juices, they can always be used to elevate salad's flavour
Whisk olive oil, lime juice, pepper, salt and dried chilly flakes in a bowl
Mix chopped tomatoes, onions and cucumber in a bowl.
Now add the liquid sauce made of lime, pepper, salt and chilly
Toss the solid well
Sprinkle feta cheese to add a bit of texture
Sprinkle coriander leaves and pomegranate seed
There are surprising health benefits of consuming corn. From reducing the risk of anemia to keeping the sugar and cholesterol level low, it is equally helpful during pregnancy. Now, you have ample reasons to love corn salad.
We all love corns and here is a much better and healthier way to get over those unhealthy options. You can now give a healthy touch to usual boring salads and impress family and friends in no time.