This Chocolate day celebrate love, love for chocolate! Since chocolate day is here what could be better than preparing chocolate-infused dishes to make yourself feel special? This is the day when you can express love for yourself and your partner. With a busy working schedule and running between home and work, we really forget to take out time for ourselves. This time, you should treat yourself by preparing these amazing recipes. So, take a look as Chef Prayag from Soho Kitchen & Co has shared these special recipes with us!
Banoffee Pie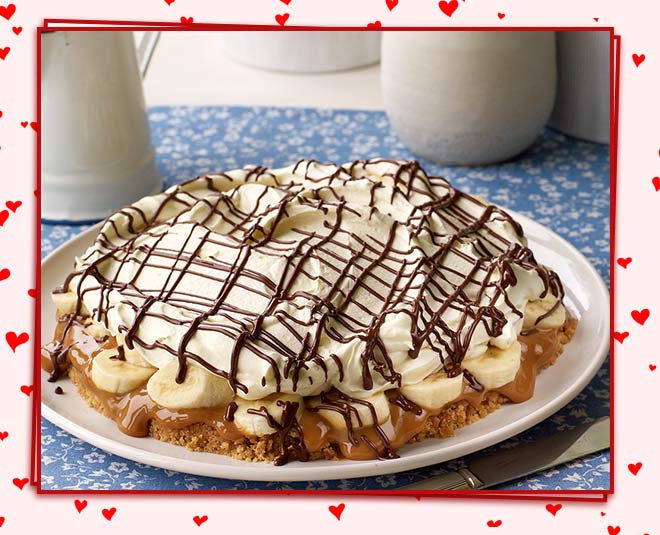 Ingredients:
½ cup butter, melted
3 cups cookie crumbs
Caramel sauce
3 small bananas
1 ¼ cups whipping cream, lightly whipped
Directions:
Put the biscuit into a food processor and blend until crumbed. Tip in the melted butter and mix it all together. Spoon this into the base and press against the bottom and sides – this is the base of the banoffee pie. Chill it for ten minutes. Once set slice the bananas and lay in the bottom of the base. Spread the caramel sauce over the bananas. Chill for about 1 hour, until firm or until ready to serve. Carefully lift the pie from the tin and place on a serving plate. Spoon the softly whipped cream over the caramel. Decorate with the grated chocolate. Enjoy straight away. Keep refrigerated for up to 3 days.
Chocochip Cookie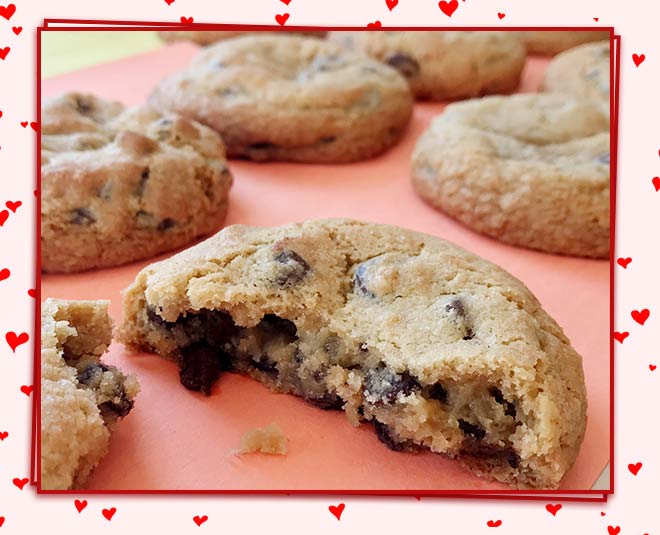 Ingredients:
1/2 cup unsalted butter, melted
1/3 cup granulated sugar
1/2 cup light brown sugar, packed
1 large egg
1 teaspoon vanilla extract
1/2 teaspoon baking soda
1/2 teaspoon salt
1 1/2 cups all-purpose flour
1 1/2 cups chocolate chips (semi-sweet or milk)
Directions:
Place melted butter in the bowl of a stand mixer fitted with the paddle attachment (or a large bowl if using a hand mixer). Add granulated and brown sugars and mix on low speed until the mixture is smooth. Mix in egg and vanilla extract and mix on medium speed until combined. Mix in baking soda and salt, then slowly mix in flour and mix just until the batter is smooth and comes together. Be sure to scrape the sides of the bowl during mixing. Slowly mix in chocolate chips.
Line a cookie sheet with a silicone baking mat or parchment paper. Scoop 2 tablespoon balls of dough onto the cookie sheet. Spacing doesn't matter because you will be chilling the dough. Cover with plastic wrap and chill for at least 2 hours. Preheat oven to 350°F. Line a second cookie sheet with parchment paper or a silicone baking mat. Remove the chilled cookie dough balls from the refrigerator and space them 2-inches apart on the cookie sheets. Bake (2 tablespoon sized cookies) for 11-15 minutes, or until the edges are a light golden and the tops are no longer glossy. Let cool on the cookie sheets at least 10 minutes before removing. Don't Miss No-Bake Easy To Make Chocolate Biscuit Cake
*Note: This dough requires chilling.
Tiramisu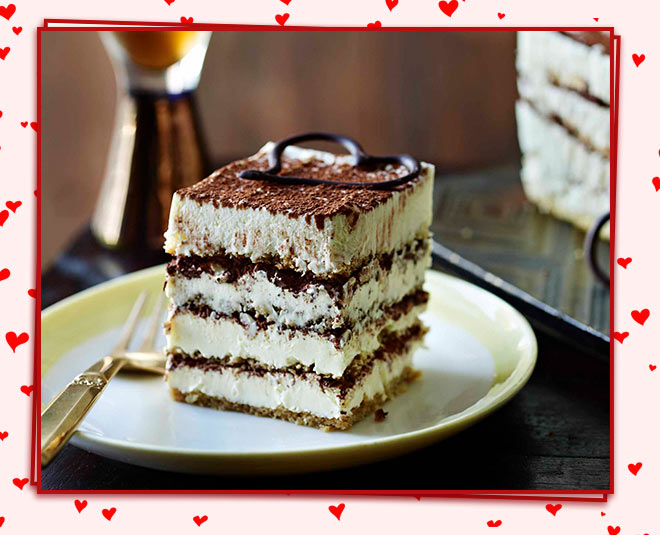 Ingredients:
6 egg yolks
3/4 cup white sugar
2/3 cup milk
1 1/4 cups heavy cream
1/2 teaspoon vanilla extract
1 pound mascarpone cheese
1/4 cup strong brewed coffee, room temperature
2 tablespoons rum
2 packages ladyfinger cookies
1 tablespoon unsweetened cocoa powder
Directions:
In a medium saucepan, whisk together egg yolks and sugar until well blended. Whisk in milk and cook over medium heat, stirring constantly, until mixture boils. Boil gently for 1 minute, remove from heat and allow to cool slightly. Cover tightly and chill in the refrigerator for 1 hour.
In a medium bowl, beat cream with vanilla until stiff peaks form. Whisk mascarpone into yolk mixture until smooth. In a small bowl, combine coffee and rum. Split ladyfingers in half lengthwise and drizzle with coffee mixture. Arrange half of the soaked ladyfingers in bottom of a 7x11 inch dish. Spread half of mascarpone mixture over ladyfingers, then half of the whipped cream over that. Repeat layers and sprinkle with cocoa. Cover and refrigerate 4 to 6 hours, until set. Serve after set