Gujarat is known for its wide variety of savoury snacks, right from thepla to dhokla. It doesn't matter if you are in Gujarat or any other city in India, you will always find the Gujarati dhokla on the breakfast and snacks menu.
Made with simple ingredients like gram flour, dhokla is a delicious, anytime snack. Also, it is quite easy to prepare. So, this weekend if you are planning to treat yourself with a quick homemade snack, make dhokla at home.
Ingredients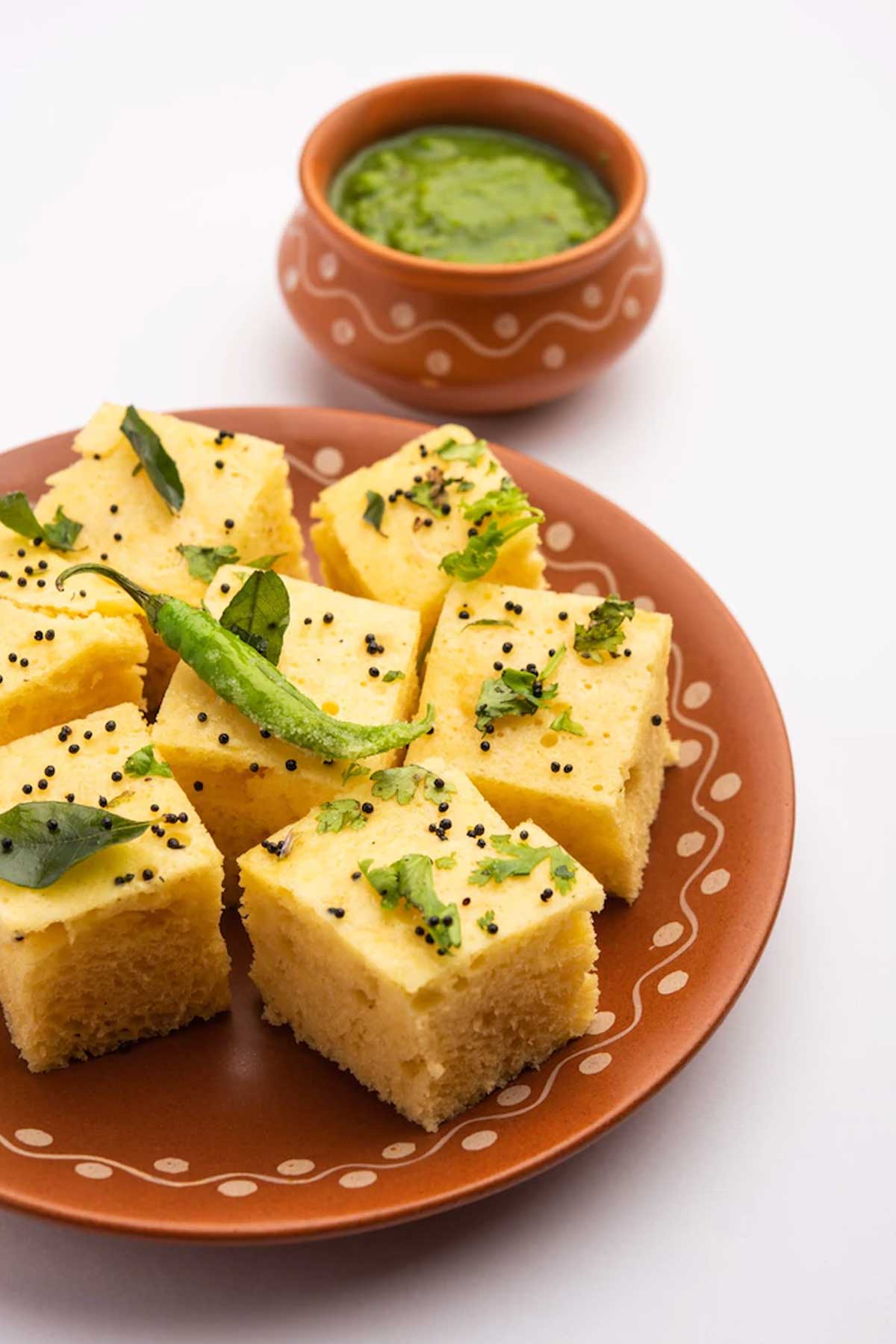 For Dhokla Batter
Gram flour -1 1/2 cups
Salt - 1/2 tsp
Sugar- 1/2 tsp
Turmeric powder- 1/2 tsp
Eno fruit salt - 1 tsp
Water
For Dhokla Chutney
Oil - 1 tsp
Mustard seeds- 1/2 tsp
Green chillies – 5 nos.
Curry Leaves
Water - 1/2 cup
Salt - 1/2 tsp
Sugar - 2 tsp
Coriander leaves (chopped)
Juice of 1/2 lemon
Utensils
Cake tin
Bowl
Brush
Spatula
Cooking Pot or Pressure Cooker
How To Cook Dhokla At Home?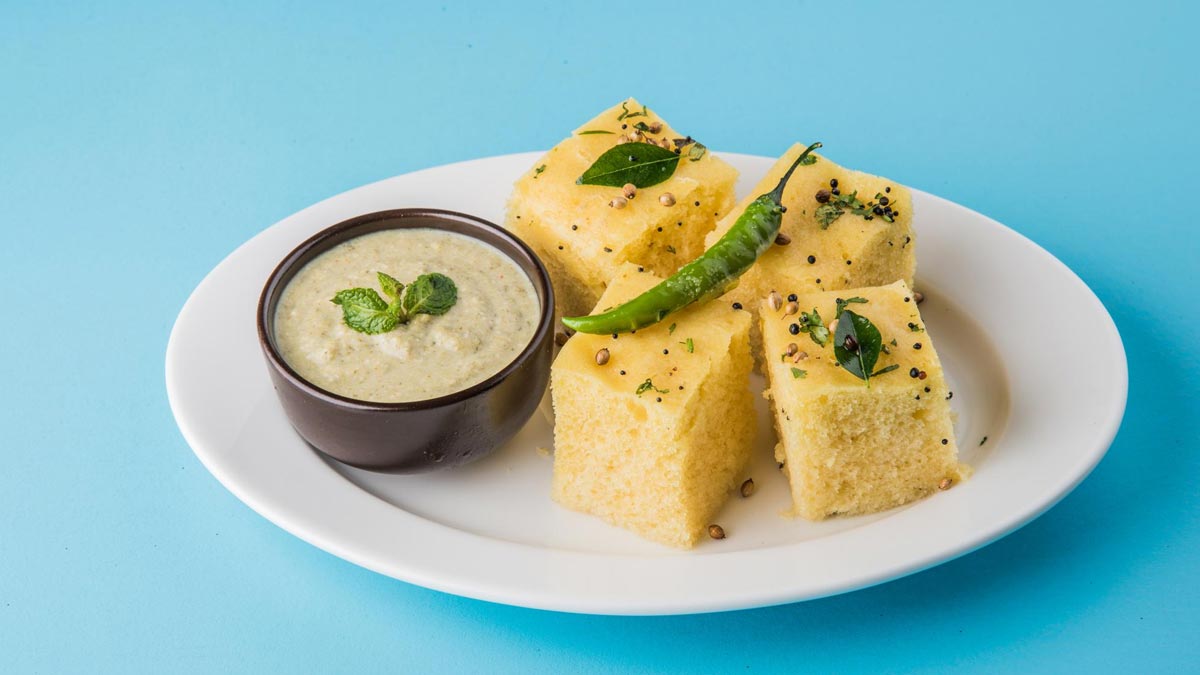 How To Make Dhokla Batter?
Step 1: Take a bowl and start by adding 1 ½ cups of
gram flour
.
Step 2: Add ½ teaspoon of salt, sugar and turmeric powder.
Step 3: Make sure to mix the flour and the spices properly.
Step 4: Gradually pour water to get a nice thick and creamy batter.
Step 5: Add water as needed. Make sure there are no lumps.
Step 6: Let the batter rest for 10 minutes.
Step 7: Add 1 tablespoon of Eno salt to the batter and mix well.
How To Make Dhokla?
Step 1: Take the cake tin and grease it with some oil.
Step 2: Pour the batter into the cake tin.
Step 3: Do not tap the batter in the cake tin, instead just spread it out thinly on all sides with the help of a spatula.
Step 4: Heat a pressure cooker/ pot with some water.
Step 5: Place a stand inside and let the water come to a boil.
Step 6: Place the cake tin on the stand in the pot.
Step 7: Close and steam cook the dhokla for about 20 mins on medium-low flame.
Step 8: Prick dhokla with a toothpick to check if it is fully cooked.
Step 9: Remove the tin and let it cool down.
How To Make Dhokla Tempering?
Step 1: Heat a pan with some oil, add mustard seeds and let it splutter.
Step 2: Add green chillies, and curry leaves to the oil.
Step 3: After a few minutes, pour water, and add salt, and sugar.
Step 4: Bring it to a boil and turn off the stove.
Step 5: Add lemon juice, and coriander leaves and stir well.
Cut the dhokla into squares after removing it from the cake tin. The dhokla will absorb the tempering as you pour on the tempered components. Finally, garnish it with grated coconut and coriander leaves and the dhokla is ready to be served.
Did you like this article ?