Dahi vada is a famous north Indian dish. Vadas are lentil fritters soaked in seasoned yogurt, and topped with red chutney and few spices. This lip-smacking chaat is loved and relished by everyone. How to get cracking? Here's your secret recipe to prepare dahi vada in no time. Experience bliss in every bite!
Ingredients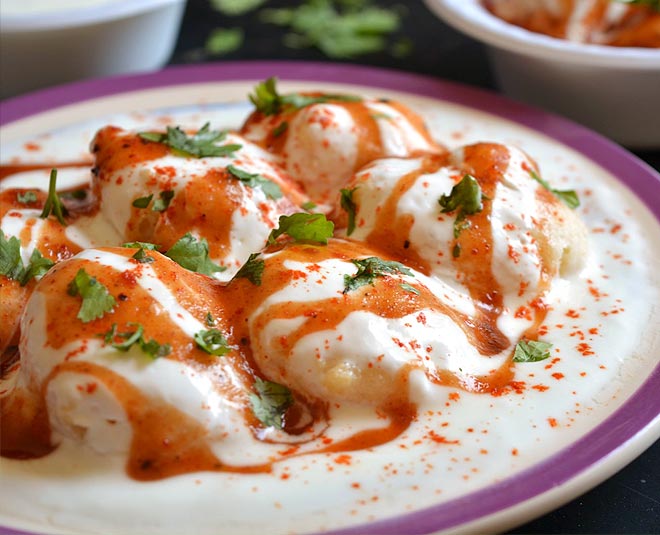 For Vada
½ cup urad dal or skinned black gram
½ inch chopped ginger
1 green chilli
½ tsp cumin powder
Salt as per your taste
A pinch asafetida
2-4 tbsp water
4 chopped cashews
1 cup of refined oil
2 cups curd
For Garnishing
½ tsp cumin powder
¼ tsp red chilli powder
½ tsp chaat masala
1/2 cup tamarind chutney
¼ cup green chilli chutney
A handful of chopped coriander leaves
A ½ cup of pomegranate
Directions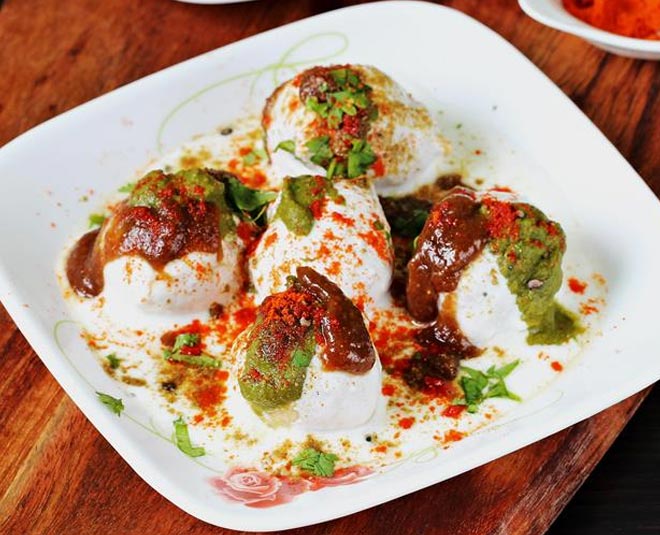 Dahi Vada Preparation
Soak urad dal for at least 6 to 8 hours, or leave it overnight.
Grind the soaked dal to a fine paste by adding very little water. Beat the batter until it gets light and fluffy.
Pour the batter in a bowl and beat it again for a minute to aerate it.
Pre-heat oil in a deep frying pan, place a plastic sheet in your palm.
Now, place a little batter on your palms and shape it in round balls.
When the oil is medium hot, drop these balls into the oil and fry until golden and crisp.
Now, keep these fried vadas into a bowl of water and let them soak for 15-20 minutes.
Next, take them out from water and press gently between your palms and remove excess water.
Assembling
Pass the curd through a sieve or cotton cloth to ensure that there are no lumps.
Add in the sugar, salt and mix well.
Take 3-4 fried and soaked vadas in a plate. Pour a generous amount of curd evenly over it until fully covered, and let it sit for 5-10 minutes.
Top it with 2 teaspoons of tamarind chutney, 1 teaspoon chilli chutney, and sprinkle cumin powder, red and chilli powder.
Garnish dahi vada chaat with coriander leaves and pomegranate and enjoy!
So, stop drooling and start preparing this irresistible dish!