It is that time of the year when we recognise and celebrate womanhood. While many marks the day by sending messages, quotes, etc, others believe in sharing the stories of inspiring women to empower others too.
Shell, which is one of the most diversified international oil companies in India has launched a campaign regarding the same.
They named their initiative 'Great Things Happen When We Move'. The purpose is to celebrate the indomitable spirit of Indians, their dreams, and aspirations along with their inspiring journeys.
Ahead of international women's day Shell has launched a few films that showcase inspirational stories. This will also encourage Indian women who face towering challenges in their quest.
One of the films under the campaign features Yogita Raghuvanshi, who is India's first woman truck driver. HerZindagi exclusive spoke to her to know how she ended up becoming a truck driver from being a lawyer by profession.
Who Is Yogita Raghuvanshi?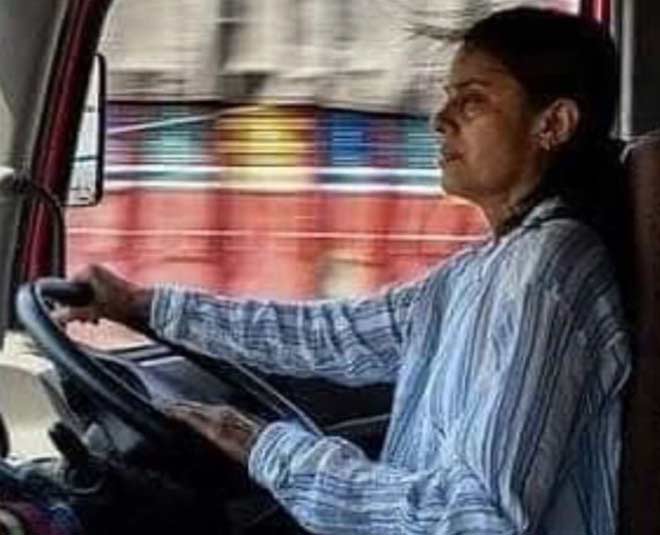 Yogita Raghuvanshi is a simple woman with high aspirations who never gives up. When it comes to her work life, she has a bachelor's degree in law. According to her, this was the only course that her parents were ready to invest in, despite the fact that she didn't want to do it.
Now she is a truck driver and an entrepreneur, who runs her own vehicle. Yogita is far from the archetypal inter-State trucker, who preferred the tough life on the highways to look after her family.
How Yogita Raghuvanshi Became A Truck Driver?

In most cities in India, people are still not used to seeing women driving a vehicle. Hence, witnessing a women truck driver is definitely unusual for many. Also, not even many females dream of becoming a truck driver, so how did Yogita end up becoming one?
It was after the death of her husband that she decided to work as a truck driver to look after her kids. "After my husband passed away, I was left with his truck. I hired a driver to help me with the business, but unfortunately, I was not making any profit. When I sat down a day and started understanding why am I not making any profits, I understood that hiring an employee is taking a toll," told Yogita Raghuvanshi to Hz.
"Hence, I decided to learn driving myself. I began taking classes, and after a while, I even learnt driving. This is how my journey started. I didn't even know what are gears and steering, but the key is to always remain positive and keep working hard with strong determination," she added.
Why Didn't She Pursue Her Career As A Lawyer?

As she told earlier, Yogita was never interested in becoming a lawyer. She pursued the course to complete her education and the first place. However, she also believes she wouldn't be making enough to look after her family by being a lawyer.
"If I had opted to be junior to some lawyer and enter the legal profession, I would have got only a pittance for the many initial years. But I learnt that driving trucks meant instant wages and greater stability. In a country that is developing at such a rapid clip, there will always be work for a truck driver," said Yogita.
Don't Miss: Hz SheSpeaks: Breaking Stereotypes To Celebrating Womanhood, Here's How HerZindagi Marked Women's Day
Obstacles Yogita Faced As A Female Truck Driver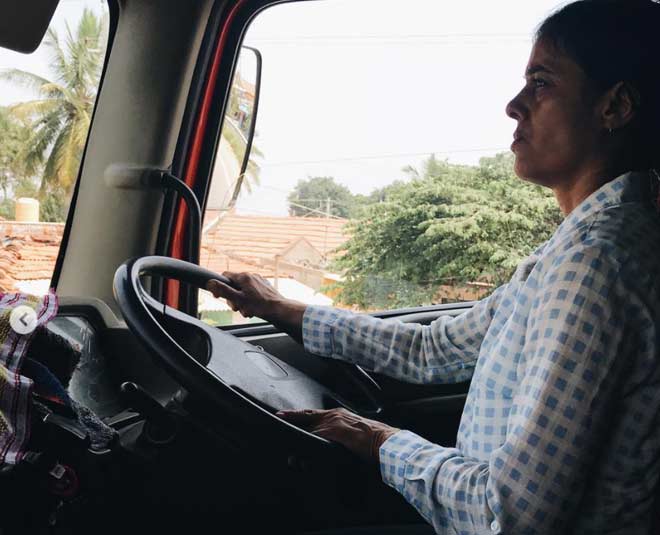 Shuttling between cities across the country with her truck had its inevitable load of problems when she started out. This includes snide comments, hostile stares and much more. But, Yogita never let any such obstacle stop her and soon she began to thrive in this challenging, all-male world of truck drivers (countries where you can drive with your Indian driving license).
"Many recommended me to leave this field. Whenever I used to go to any restaurants or places where mostly men visit, people came up to me with weird pieces of advice. But, when I used to cross-question them that why should I quit a driver's job, they never had a sensible reply. Therefore, I don't believe in obstacles, there should only be the urge to keep doing hard work," concluded Yogita.
Don't Miss: Women's Day: Chandigarh Cop Receives Mixed Reactions On The Internet For Taking Her Baby To Work
Do let us know if you have any inspiring stories to share with us by commenting on our Facebook page. Stay tuned with us for more such stories.