25-year-old race walker Bhwana Jat belongs to a farmer family in the Rajasthan region. She had to overcome several hurdles of patriarchy and other financial problems in order to qualify for the Tokyo Olympics in the 20 km race walk event.
Inspiring Journey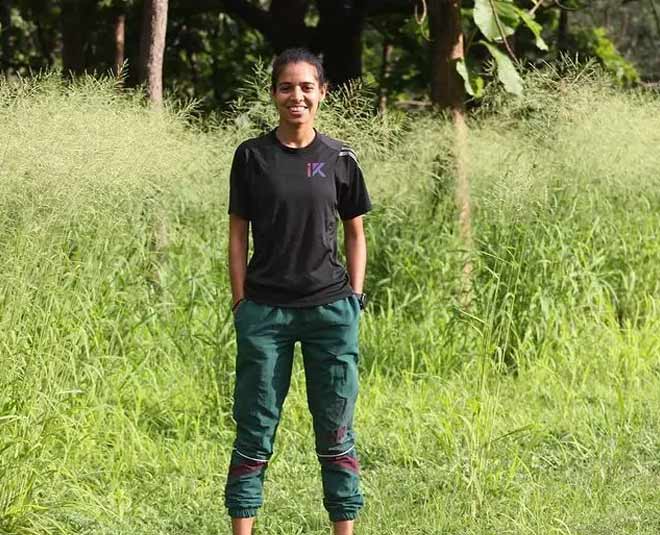 Bhawna Jat has been a champion all her life as she had to fight against all odds including financial constraints and biased mindsets in order to reach where she is today. Belonging to a small village of Kabra in Rajasthan, her family wasn't financially stable. Therefore, she couldn't complete her college education.
Along with financial instability, she had to face people with regressive mindsets who told her father to not send her out of the house. Also, people started taunting her as she was practicing in shorts. In order to escape these people, she started practicing as early as 3 am.
Although everybody in the village discouraged her but she always had the support of her father and elder brother who helped her by all means to fulfill her dreams. Her hard work paid off when she won a silver medal at a national event while studying in school. Following this, she won several other competitions.
As a reward for her achievements, Bhawna landed a job at the Railways in Bengal in the year 2016, however, she never stopped practicing in hopes to do something big for her country. A girl who didn't know anything about the Olympics in the year 2011 has made it to the Tokyo Olympics.
Achievements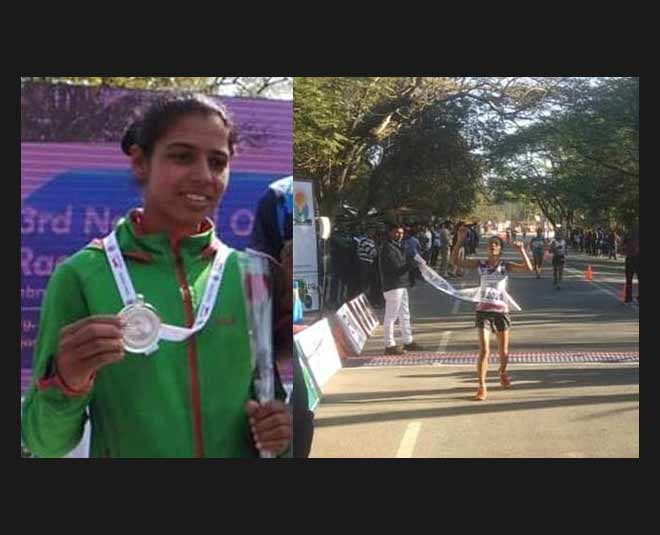 Between the years 2014 and 2015, Jat won medals in zonal as well as national junior level championships.
In 2019, she won a gold medal in the 20 km race walking in the All India Railway competition. It took her one hour, 36 minutes and 17 seconds to complete the distance. This win gave her the confidence to try for the Tokyo Olympics.
Jat started making headlines in February 2020 when she set the then national record at the National Open Race Walking Championship in Ranchi. She completed the event in 1 hour 29 minutes 34 seconds which was well within the qualifying mark of 1 hour 31 minutes. With this victory, she reached the Tokyo Olympics (Know All About Seema Punia).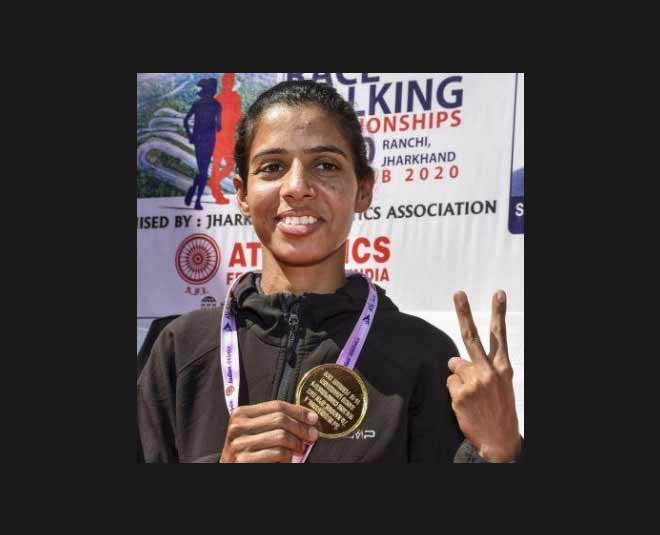 Don't Miss: 23-Year-Old Revathi Veeramani Beat The Odds To Get Her Ticket To Olympics
Her achievements have been exceptionally remarkable as she not only worked hard to reach this stage but also overcame the financial as well as societal hurdles which were pulling her back but she didn't give up and reached the top with her dedication.
Changing Mindsets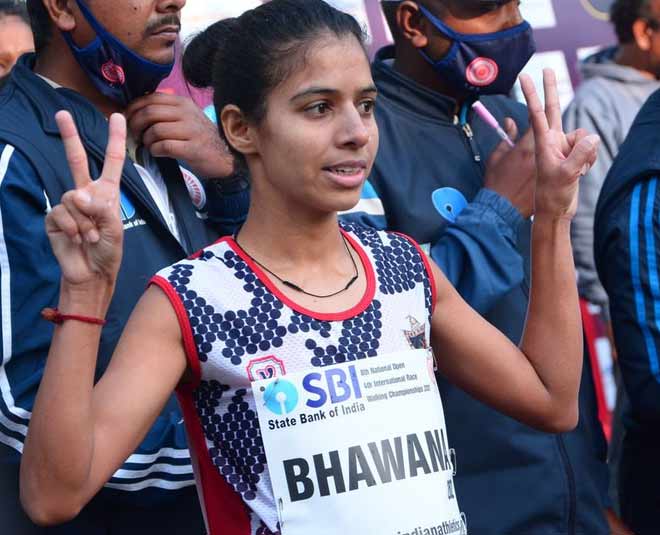 Aforementioned, Bhawna comes from a very small village in Rajasthan (reasons to visit Rajasthan during monsoon season) where people are not as accepting and had backward thoughts filled in their minds but she managed to rise above all this and achieve her dreams with the help of her father and brother.
Don't Miss: Tokyo Olympics 2020: Simranjit Kaur, The First Girl From Punjab To Participate In Olympic Boxing!
Not only she managed to do something good for herself but also paved the way for other little girls in the village whose parents have a changed mindset and reach out to Bhawna in hopes of their daughters making a career in race walking.
Bhawna Jat proves that you can achieve anything if you are passionate enough. Tell us your thoughts on Bhawna Jat's inspiring journey to the Olympics on our Facebook page. For more stories on the Tokyo Olympics, stay tuned!