Tokyo Olympics 2021 will have a bevy of Indian sportswomen who are the best in their game here, making India proud. One of them is the Indian wrestler Navhot Kaur who was the first Indian woman wrestler to win an Asian Championship gold medal. From going on a cycle 12 km for training as a child to her entry into the Olympics this year, here is a low down on Kaur's career graph that you ought to know.
Kaur and her elder sister Navjeet would travel 12 km on their cycles to train as wrestlers and it was indeed a fruitful ride! Although Navjeet had to retire due to injuries, Navjot is hell-bent on living her sister's dream at the Olympics.
Daughter of a farmer in Tarn Taran, near Amritsar, Navjot has had a rollercoaster ride when we talk of her career graph and has come a long way to date.
Navjot Kaur's Career Graph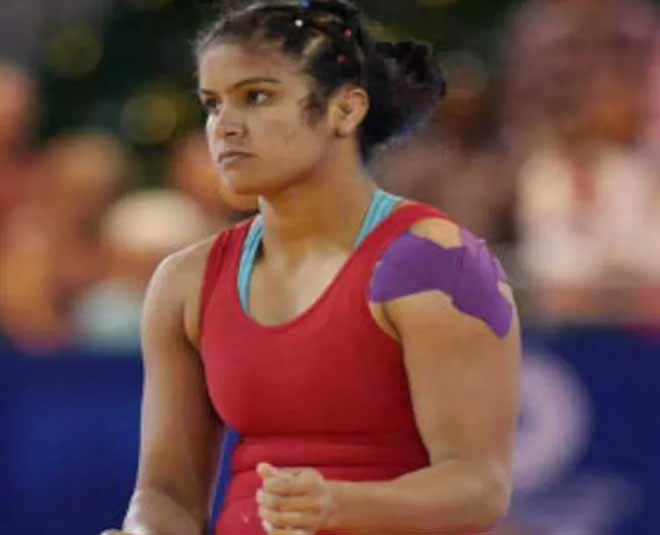 Kaur has had an interesting journey so far, full of ups and downs but it is all about her positive spirit and the right coaching. Her international laurel journey began in 2011 when she clinched a bronze at the Asian Wrestling Championships. Navjot faced Banzyaragzh Oyunsuren of Mongolia in the semi-finals of the women's freestyle 67 kg category and lost 3:1, at the tournament in Tashkent, Uzbekistan. She then won the bronze medal in a match against Yuanyuan Wang of China.
2013 Wrestling World Cup
In 2013, Navjot came third and won a bronze at the Wrestling World Cup held in Ulan-Baatar, Mongolia, in the women's freestyle 67 kg category.
2013 Asian Wrestling Championships
In this tournament, which was held in Delhi, India, Navjot won a silver against Nasanburmaa Ochirbat of Mongolia.
2014 Commonwealth Games in Glasgow
In the women's freestyle 67 kg category at the 2014 Commonwealth Games in Glasgow, Navjot won the bronze medal.
2018 Asian Wrestling Championship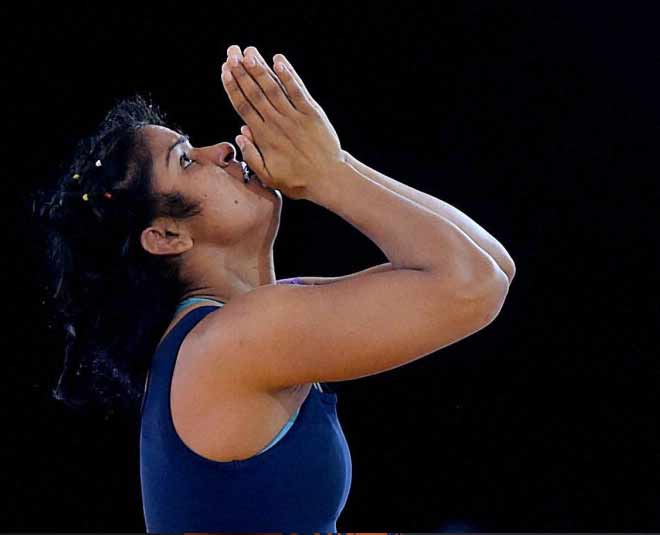 Navjot became a part of Indian history this year by becoming the first Indian woman wrestler to win a gold medal. She competed in the 65kg category, which was one weight class below the 69kg, a category in which she had been competing for most of her career.
In an interview to a leading media house, Kaur had shared at the time that "maybe this (gold win) can be the turning point for me. I haven't got a chance to go to the Commonwealth Games, but I have still managed to create history. But I can't stop here. I missed going to the Rio Olympics because of my injury. Now my goal is the Tokyo Olympics. I think there is still something left for me to achieve".
Pro Wrestling League
Navjot is also one of the two Indian female wrestlers bought by the Bangalore franchise (owned by JSW Sport) of the Pro Wrestling League. It was scheduled to be held from 10 to 27 December across 6 cities.
Don't Miss: Tokyo Olympics: Who Is Subha Venkatesan? Here's A Lowdown On The Indian Athlete
Navjot Kaur's Family Support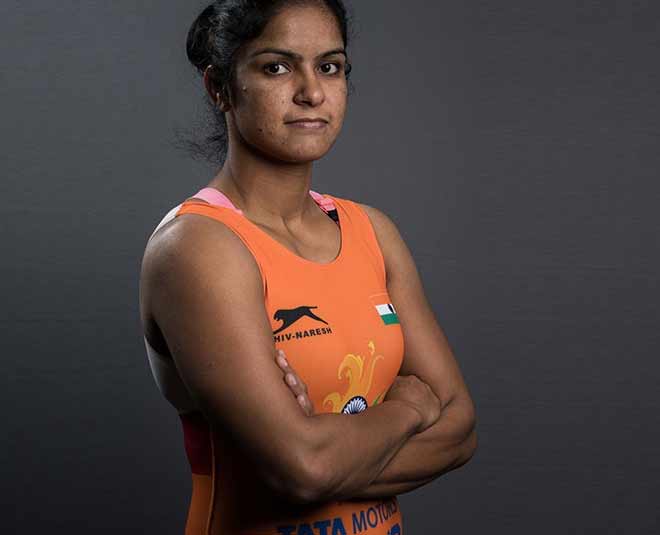 Her father, Sukhchain Sidhu, had always encouraged Navjot and her elder sister Navjeet when they began in 2004.
In an interview with ESPN, a few years back, Navjot shared that Sidhu always pushed the two to do better and supported the duo even when "the other villagers would say this wasn't something a girl did. He always supported me. But when he saw how much I struggled, he also said maybe it was time to stop."
Navjot Kaur's Marriage
In most households in India, getting married at 27 is considered late and such was also the case in her village. But her father put his foot down for her career and achievements.
"Since the time Navjot joined Indian Railways in late 2014, we are getting a number of good marriage proposals for her. But as wrestling is her passion and she wants to focus on 2020 Olympics, we have shelved her marriage plans till then," Sidhu told Hindustan Times.
Don't Miss: Tokyo Olympics: All You Need To Know About Golfer Aditi Ashok
Navjot Kaur's Struggle
All is not always smooth, especially in a sportsperson's life! Injuries are part and parcel but how worse can it get is the question. Navjot got the bad end of the stick when she had a slipped disk in 2014. She had to go to Mumbai where she had to undergo rehabilitation for her injury. She fought her way back to the national team but it flared up once again.
However, "Navjot is very strong physically. But she had to show a lot of mental strength then. She said she wouldn't give up until she won something," shared Alka Tomar, who is a former compatriot and now a coach with the women's team in Lucknow, with a leading media house.
It was after her return when Kaur made her country proud at the Asian Championships by winning a gold!
We wish her the best of luck and may she win again, inspiring us all.
Stay tuned to HerZindagi to know all about the sportswomen of India who are representing our country at the Tokyo Olympics.